Scaling to Production in Rapid Prototyping
This is the final segment in our Rapid Prototyping series and here we will talk about scaling to production. When creating a new product, there are often two sets of designs: One set is for 3D printing prototypes while the other is for producing the part. However, most designers only think in terms of the latter.
"When you're developing a product, at each moment of the design, it is a final part," said Gabriel Boutin, CEO of Syncro Innovation, an industrial design firm in Quebec, Canada, and the founder of Kupol, a new company that designs and produces bike helmets.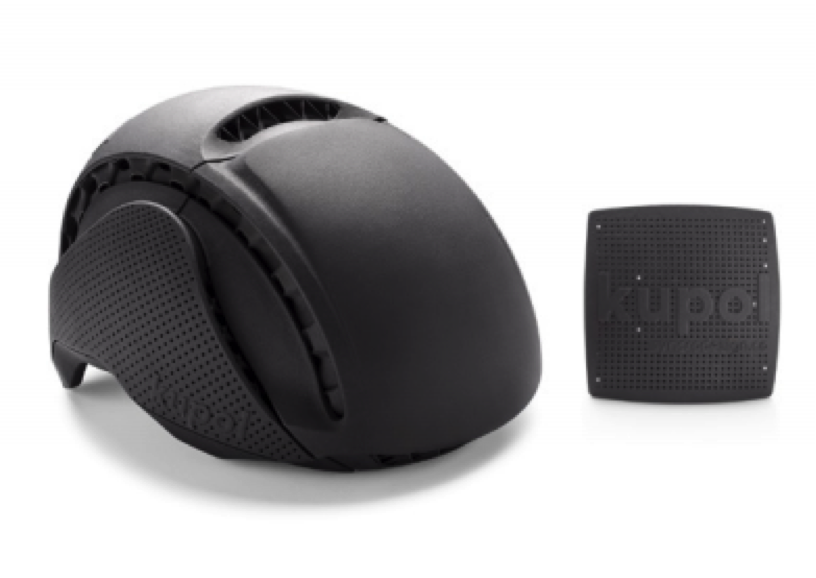 Kupol designed some of its earliest prototypes of bike helmets using HP Multi Jet Fusion technology, and now it has ramped up to produce them on an HP Jet Fusion 4200 Printer in partnership with Sculpteo, a 3D printing service bureau that owns the machine. Boutin explained that not only has HP 3D Printing saved him time to market, but it also has allowed him to be more creative.
"When you don't have to think in two different ways—for prototyping and production—and can just focus on one thing, you can allow for more creativity," Boutin said. "With the speed of innovation and the speed of HP 3D Printing, we saved at least one-third of the time compared with other methods. I can't think of a better way to create a product."
For companies like Kupol that have short production runs and need to produce strong or complex parts, HP Jet Fusion 3D Printing can be a fast, affordable production solution.
"We are doing a lot of prototyping and producing at the same time," said Burns. "Their intent may not have originally been to produce with 3D printing, but the economics and the design flexibility of HP 3D Printing allows for it."
The HP Multi Jet Fusion technology platform allows customers to take advantage of a prototyping-to-production workflow.
HP Jet Fusion 580/380 Color and 540/340 3D Printers provide a convenient, in-house solution for prototypes and smaller builds while the HP Jet Fusion 3D 4210/4200 Printers are ideal for production and throughput. All HP 3D Printers use Multi Jet Fusion technology, which ensures that part quality, strength, and dimensional accuracy remain consistent. This enables customers to prototype and iterate using HP Jet Fusion 580/380 Color and 540/340 3D Printers and then seamlessly transition their designs to full production using HP Jet Fusion 3D 4210/4200 Printing Solutions.
A process that took months of design iterations, re-machining injection molds, and shipment to and from factories across the world can now take a matter of weeks with HP 3D Printing.
"In a traditional design cycle, the designer needs to account for function of the part, beginning with a prototype and then adjusting to meet manufacturability requirements," says Boyes from SIGMADESIGN. "This cycle can take days or weeks. When the same technology is used for initial prototypes and final production parts, the designer can focus more on the function and less on the manufacturability, because the prototype performance is equivalent to the production. This saves time and enables the engineer to focus on the 'what' and less on the 'how.'"
Please click the button below for more information on the HP Jet Fustion Technology.