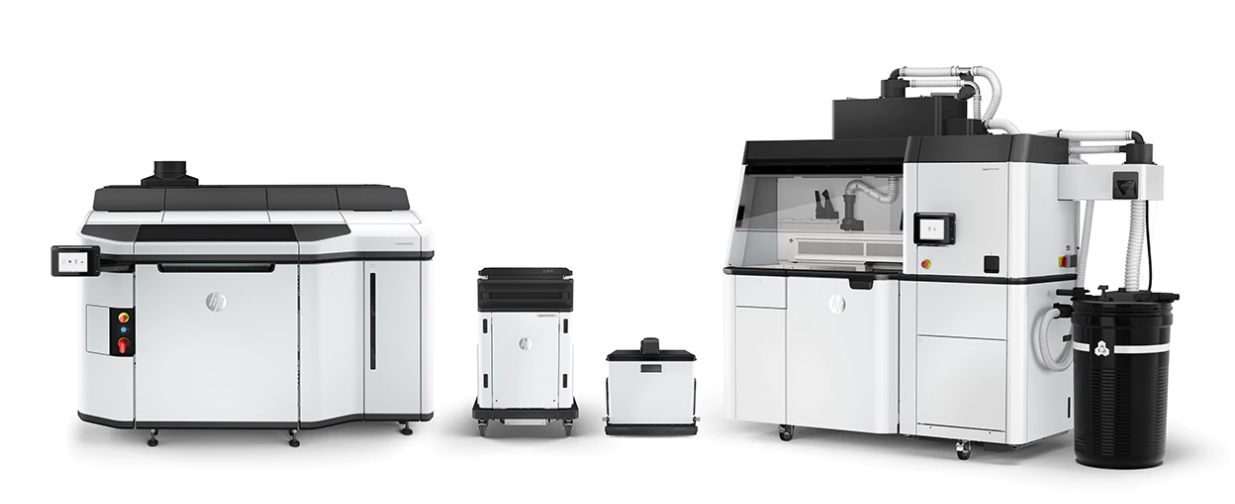 New HP Jet Fusion 5200 Series 3D printing solution unleashes manufacturing predictability, breakthrough economics, and new applications; Industry leaders BASF, Jaguar Land Rover, Materialise, Siemens, and Vestas lean in with HP; New HP Digital Manufacturing Network for high-quality parts at scale.
HP Inc. recently unveiled a series of innovations and partnerships helping its customers accelerate their digital manufacturing journey. HP is expanding its industry-leading 3D printing portfolio with the new Jet Fusion 5200 Series 3D printing solution, an industrial 3D printing system bringing new levels of manufacturing predictability, efficiency, repeatability, and quality to customers scaling to full production. To further enable customers digitally transforming their manufacturing, HP is also expanding its strategic alliances with industrial leaders BASF, Materialise, and Siemens, and launching the HP Digital Manufacturing Network, a new global community of proven, large-scale 3D printed parts providers.
"The Fourth Industrial Revolution is one of the most transformative forces in our lifetime. New technology innovations will be required, new partnership models will emerge, and new modes of doing business will unfold," said Christoph Schell, President of 3D Printing and Digital Manufacturing at HP Inc. "HP is committed to helping customers with diverse manufacturing needs turn change into opportunity by delivering the most innovative solutions portfolio and comprehensive ecosystem of industry-leading partners. The broadening of our portfolio with the new Jet Fusion 5200 Series 3D printing system, coupled with expanded industrial alliances and our new Digital Manufacturing network, are important accelerators of our digital manufacturing journey."
HP Jet Fusion 5200 Series 3D Printing Solution: Breakthrough Economics, Productivity, and Applications
The new HP Jet Fusion 5200 Series 3D printing solution brings together new systems, data intelligence, software, services, and materials innovations enabling customers to scale their 3D production and target business growth. Leveraging these innovations, the new solution expands manufacturing predictability with high-quality and optimal-yield of parts at industrial levels of efficiency, accuracy, and repeatability; delivers best-in-class economics and productivity for production environments; and provides the increased flexibility, improved uptime, streamlined workflows, and simplified fleet management required for factory production settings. New data intelligence, software, and services capabilities, including the HP 3D Process Control and HP 3D Center software offerings and the HP 3D Parts Assessment service, enable customers to achieve new heights of operational efficiency and repeatability and identify and optimize production of new 3D applications.
HP also introduced a new certified thermoplastic polyurethane (TPU), ULTRASINT™ developed by BASF, to expand the breadth of final-parts applications for customers on the new Jet Fusion 5200 Series systems. The new TPU is ideal for flexible and elastic parts and complements HP High Reusability[i] PA-12, PA-12 Glass Beads, and PA-11 materials, with more coming in the future.
Numerous companies across the automotive, industrial, consumer goods, and manufacturing sectors are exploring new applications for the new Jet Fusion 5200 Series 3D printing solution, including Avid Product Development, BASF, Jaguar Land Rover, Kupol, Materialise, Sculpteo, Prodartis, and Vestas.
The new Jet Fusion 5200 Series 3D printing solution is available today. Click the button below for more details.