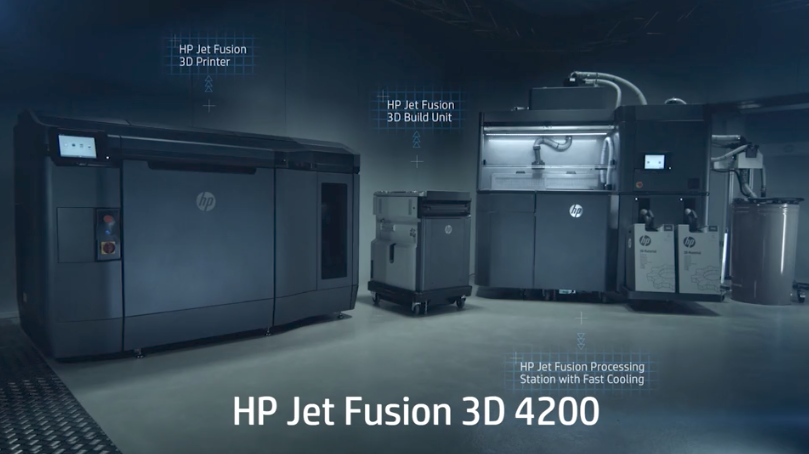 HP brings decades of experience in 2D printing and materials science to the 3D printing market. With the development and release of this platform, they seek to address the demands for increased speed, throughput, and productivity in additive manufacturing.
The HP Jet Fusion 4200 is made up of the printer, build unit, and processing station. To begin, HP material cartridges are first inserted into the processing station.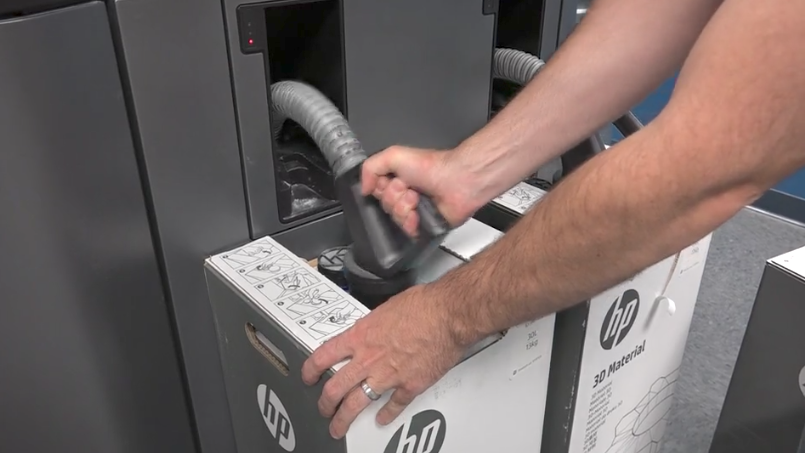 The station performs an automated mixing process, and the materials are loaded into the 3D Build Unit. The build unit is now ready to be placed into the printer.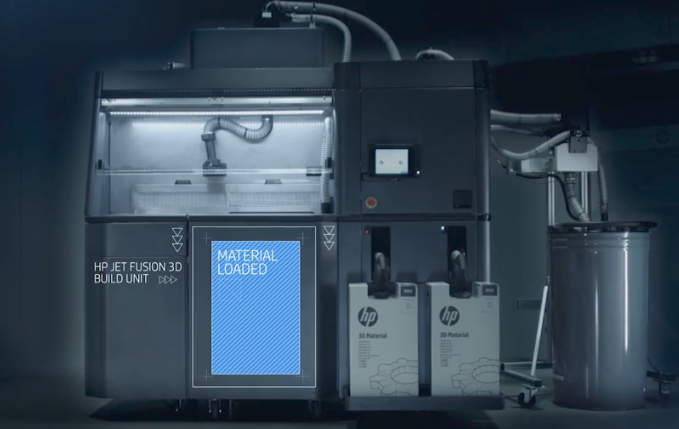 In the printing stage, a layer of material powder is first spread across the build area. In one continuous pass, fusing and detailing agents are applied, along with energy to further fuse the layers.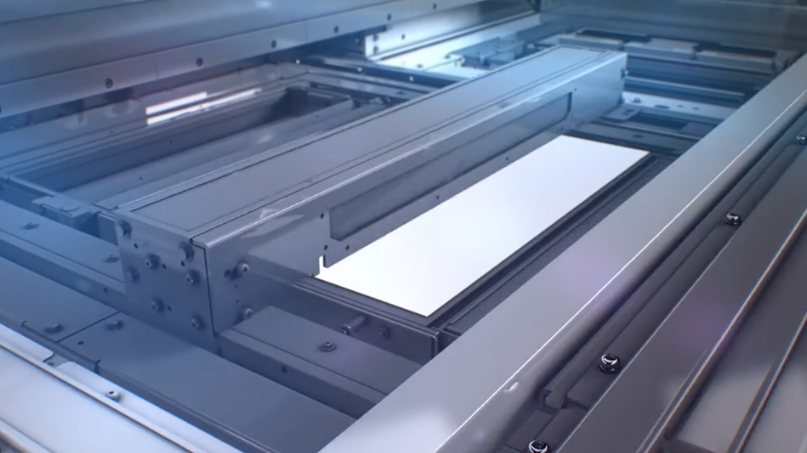 The build area then moves down a layer and the loop is repeated until the parts are complete. Upon completion of this stage, the build unit is removed and placed in the processing station to cool. A second build unit can then be inserted back into the printer for the next build.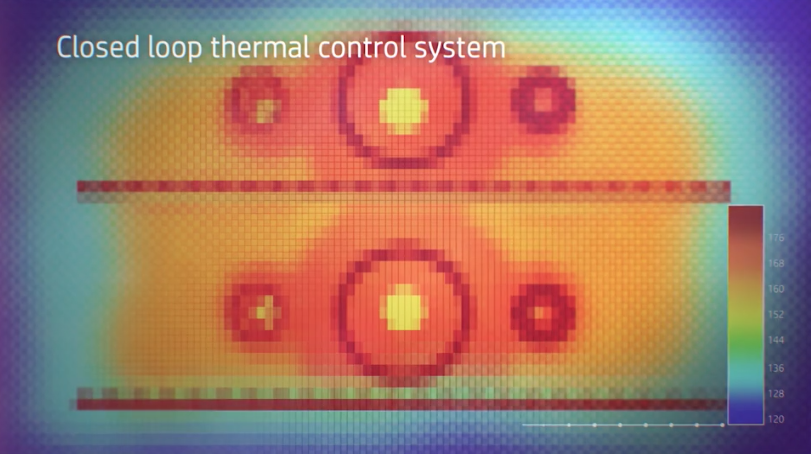 The HP Multi Jet Fusion has a closed loop thermal control system, which measures hundreds of points on the material bed. This results in full control over mechanical properties, leading to dimensional accuracy and repeatability. Finished parts have a consistent quality with fine detail, regardless of the quantity.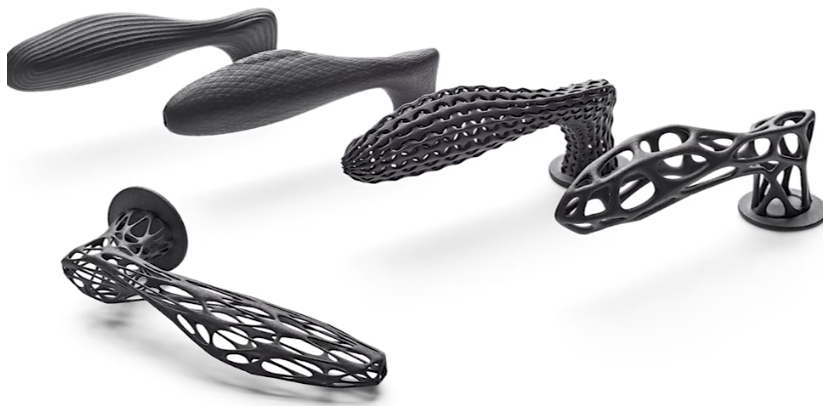 The continuous two-pass system delivers significantly greater throughput and a lower cost per part when compared with other technologies. This ability to perform fast, high-volume production of functional parts makes it a viable manufacturing solution for certain applications. It is also great for one-off parts and prototyping.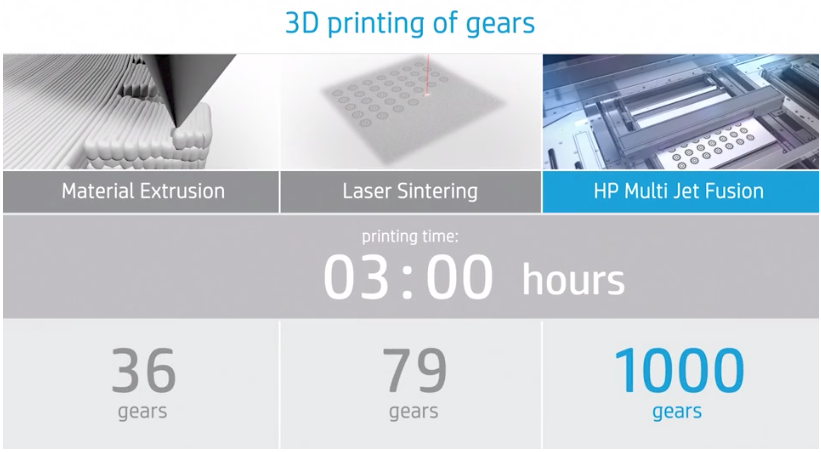 HP currently offers High Reusability PA 12, a high strength, engineering-grade thermoplastic.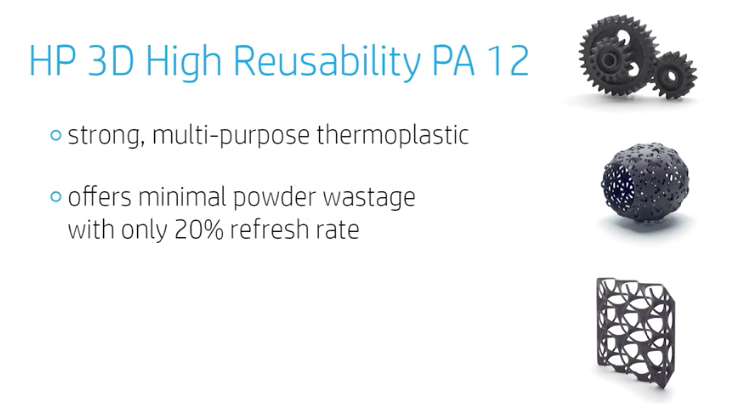 But what's really appealing is HP's Open materials platform, which can certify outside material developers to produce unique materials. Users can be assured they will have access to an ever-growing portfolio of materials in the future, opening the doors to even more applications and markets.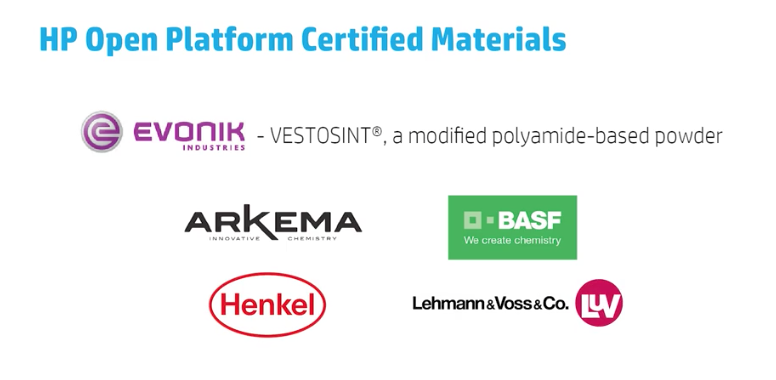 The HP Multi Jet Fusion is a total end-to-end platform for prototyping and production. The system eliminates many of the barriers of traditional 3D printing, providing a low cost per part, large-scale output, and superior mechanical characteristics.
For more information on the HP Jet Fusion 3D printer, please click the button below.