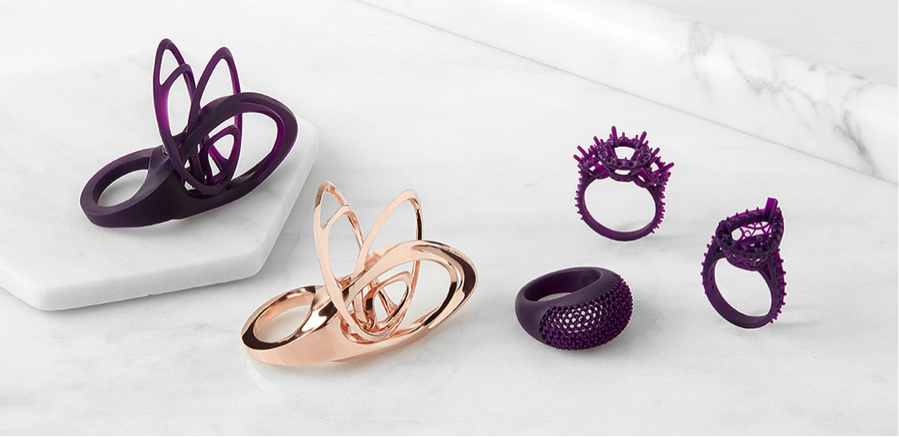 Castable Wax Resin, the newest addition to the Formlabs library of Jewelry Resins for 3D printing, is now shipping. This wax-filled material is designed for reliable direct investment casting with zero ash content and clean burnout. Printed parts are suitable for both custom try-ons and final production. It combines sharp accuracy, smooth surface finish, and high green strength, making it our best all-around material for direct investment casting.
The way jewelers work is changing and castable photopolymer resins are leading the way. From independent designers concepting and prototyping in their studios, to casting houses increasing capacity and diversifying their offerings, digital fabrication techniques are increasingly key to growing a successful jewelry business.
Highly capable equipment and materials help designers and manufacturers free up time that would be spent making or preparing pieces by hand. With affordable, intuitive desktop 3D printing options like the Form 2, high quality 3D printing is increasingly accessible and scalable for jewelers at all levels.
For more information on the Formlabs 3D printers, please click the button below.