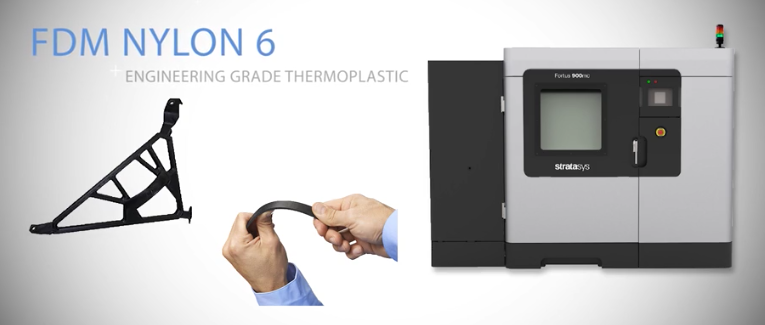 There is a new FDM material from Stratasys called Nylon 6. The Nylon family of polymers is one of the most widely used thermoplastics in manufacturing. Nylon 66 was created in 1935 by DuPont as a synthetic substitute for silk. This synthetic plastic could be stretched into a fiber that increased in strength as it was stretched. Notable uses were toothbrush bristles, women's stockings and parachutes for the U.S. military during WWII. Shortly afterward; engineering resins based on nylon 6, 66 and copolymers were developed. These thermoplastics provided a powerful combination of properties, including: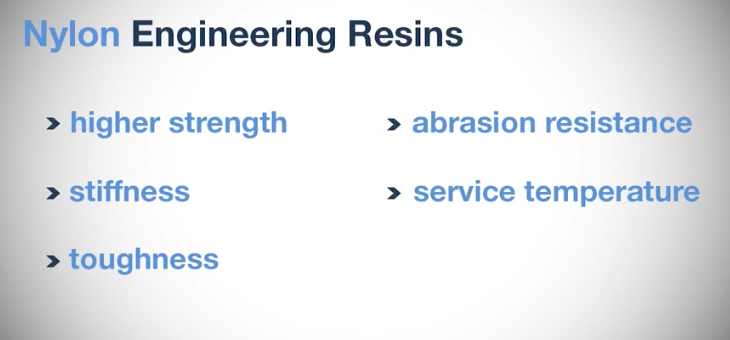 Today Engineering-Grade Nylon resins are used in a broad range of applications that require high tensile strength and durability. Industries encompass; automotive, aerospace, industrial machinery, consumer, and recreational goods. Easy modification makes them practical for this diverse assortment of uses. Specially formulated for FDM printing, Nylon 6 delivers the best combination of strength and toughness among all Stratasys FDM materials. It combines the strength of ULTEM 9085 with the toughness of Nylon 12.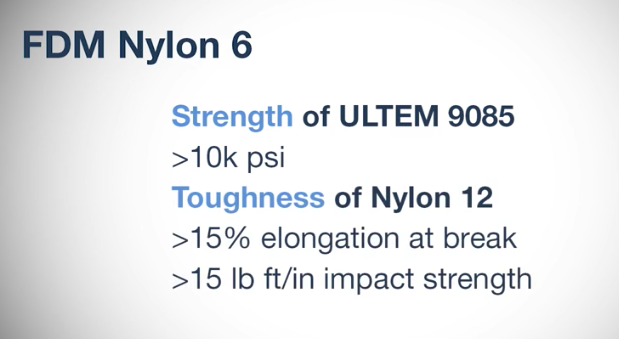 With Nylon 6 engineers now have an ideal 3D Printing material to create low volume end-use parts requiring high tensile strength and durability or to produce prototypes that look and respond like the final product.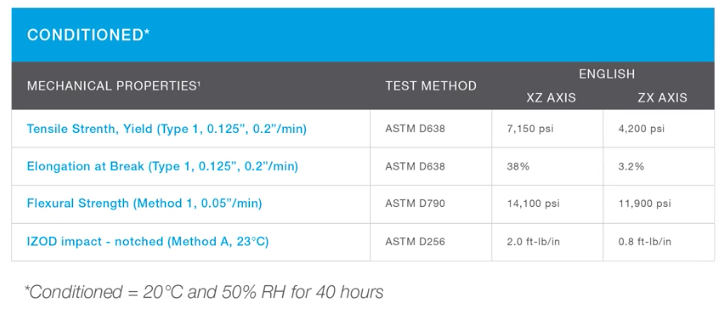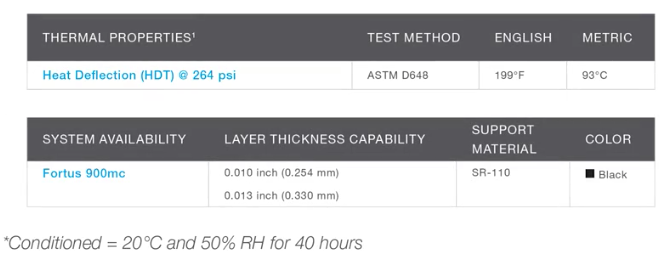 Nylon 6 is currently available on the Gen 1 and Gen 2 Fortus 900 and offers a cost-effective way for making functional prototypes and small batch parts with high strength requirements. Please let us know if you would like to visit the Cimquest 3D printing showroom and see it run live. Just click the button below to contact us today.
[button link="https://cimquest-inc.com/schedule-a-3d-printing-demo/" color="default" size="" stretch="" type="" shape="" target="_self" title="" gradient_colors="|" gradient_hover_colors="|" accent_color="" accent_hover_color="" bevel_color="" border_width="1px" icon="" icon_divider="yes" icon_position="left" modal="" animation_type="0″ animation_direction="down" animation_speed="0.1″ animation_offset="" alignment="left" class="" id=""]More Info[/button]