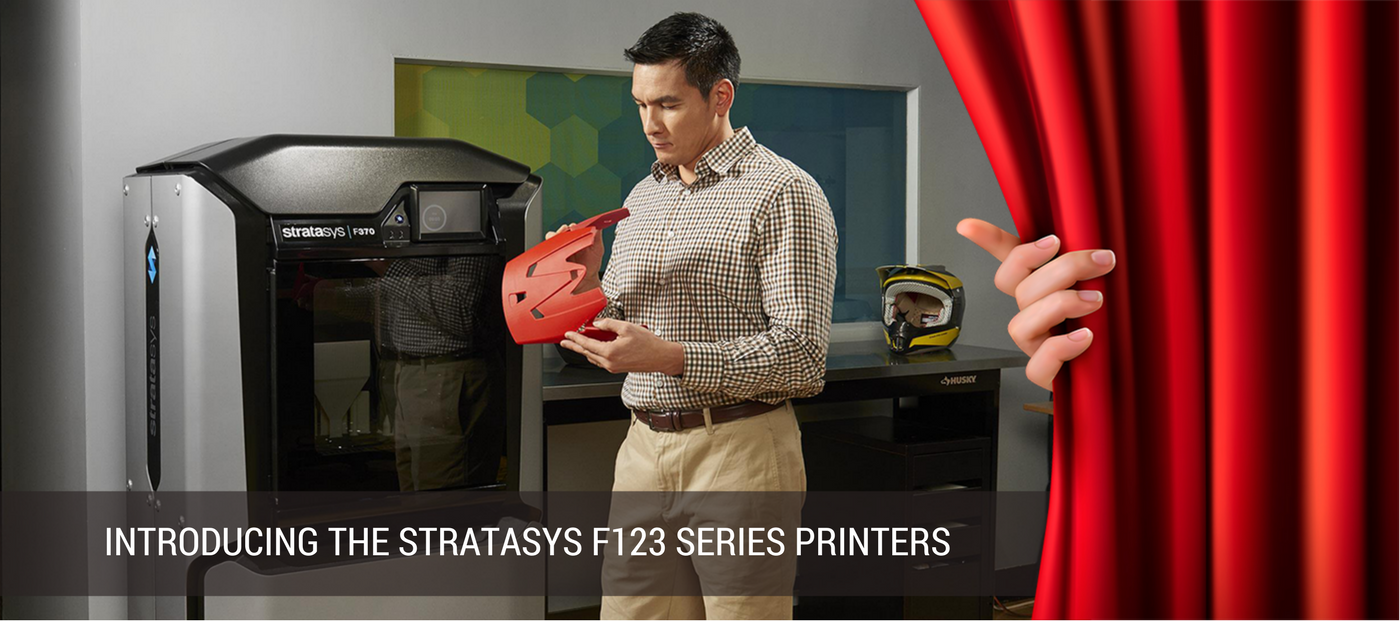 The Stratasys F123 series  of 3D printers offers a more capable, more affordable professional rapid prototyping solution for your entire office. No matter what your previous 3D printing experience, you can quickly master any of the three F123 models. The series has been designed by BMW Designworks, one of the world's leading industrial design firms, and Stratasys to blend in with any office environment. The enhanced user experience includes a sleek touch screen interface, remote monitoring on portable devices, practically noiseless operation, and the integration of GrabCAD Print to eliminate any wasted time on file conversion and STL preparation.
The new Stratasys F123 series has many things to offer:
It is easy to operate and maintain for all levels of experience.
It's adept at every prototyping stage, from concept verification to design validation to functional performance.
You can import the most commonly used CAD file formats directly into the software.
A broad range of capabilities and budgets are supported for every stage of prototyping.
Minimal setup means you can simply plug and play to give your entire office access to professional 3D printing.
Auto-calibration ensures you spend less time troubleshooting and more time prototyping.
Fast and easy material swaps to help maximize your design team's productivity.
Watch the video below for more details.
Cimquest will be hosting a webinar to cover more details about these new printers. Our first one will be held on February 13th. To register for this webinar and to view a list of some local events where these new printers will be on display, please click the button below.
[button link="https://cimquest-inc.com/stratasys-f123-series-3d-printer-2/" color="default" size="" stretch="" type="" shape="" target="_self" title="" gradient_colors="|" gradient_hover_colors="|" accent_color="" accent_hover_color="" bevel_color="" border_width="1px" icon="" icon_divider="yes" icon_position="left" modal="" animation_type="0″ animation_direction="down" animation_speed="0.1″ animation_offset="" alignment="left" class="" id=""]More Info[/button]