Precision printing. Industrial Scale.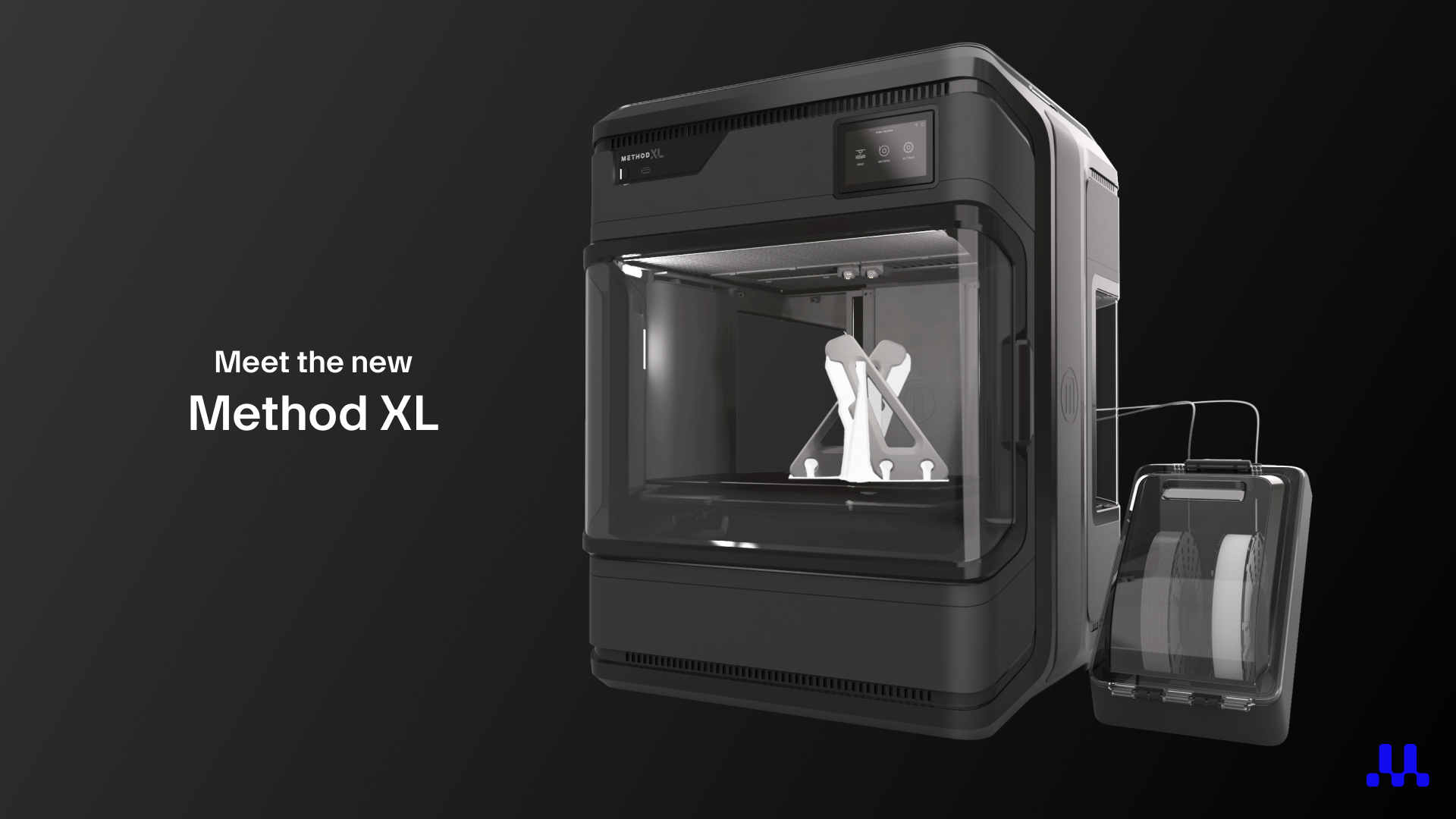 The Method XL bridges the gap between desktop and industrial printers, providing a perfect fusion of accessibility and performance. Meticulously engineered to create large, accurate parts, this groundbreaking 3D printer utilizes industrial-grade materials that match the precision of industrial production. With its expansive build volume, exceptional dimensional accuracy, and temperature-controlled build chamber, the Method XL can create durable and complex parts with ease.
Extra Large Build Volume: Print large engineering parts with ease.
Precise Temperature Control: Both the heated build plate and the actively heated build chamber combine to create a stable environment for printing accurate parts of any size.
Integrated Air Filters: Exhaust air from the Method XL passes through both HEPA and carbon filters.
5-in-1 Modular Extruders: Quickly change between material groups, preventing cross-contamination.
Water-Soluble Supports: Print manufacturing tools and production parts to spec with ABS and a game-changing water-soluble support material that dissolves quickly and easily in tap water.
Ultra-Rigid Metal Frame: A structurally-optimized metal frame runs the full length of the body to offset flexing. Less flexing means more consistent prints with better part accuracy and fewer failures.