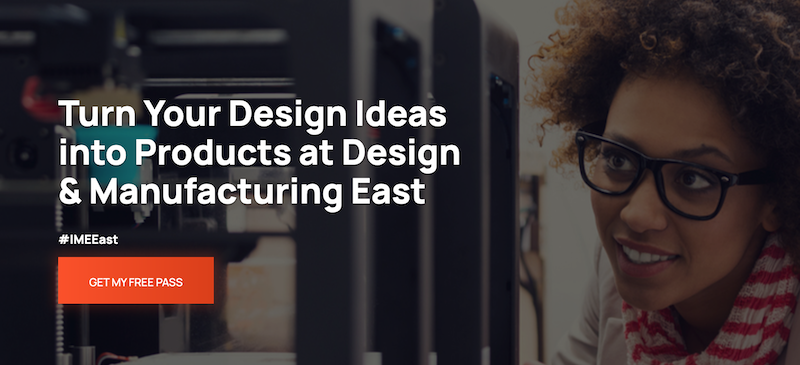 The Atlantic Design Show (ADS) has been renamed to Design & Manufacturing (D&M) to better show its commitment to manufacturing. This show in New York is home to some of the global leaders in design and manufacturing innovation and a stone's throw from New Jersey and Philadelphia, NYC is the perfect place to make your D&M connections.
D&M East will take place at the Jacob Javits Convention Center in New York City from June 13 – 15th. We're happy to say that we'll be exhibiting in booth #509 and hope that you'll join us for this amazing event. At the show, we'll be highlighting Cimquest's Additive Manufacturing Solutions. From 3D Scanning and Reverse Engineering to 3D Printing, both Metal and Plastic, we're sure to have a solution or solutions that'll fix your manufacturing problems.
Why come to D&M East?
11 of the 35 companies at the forefront of robotics innovation have headquarters located in Massachusetts, including iRobot, Boston Dynamics, and Siemens AG.
New York ranks 7th in the U.S. for manufacturing employment, while New York City is among America's top manufacturing cities, ranking second in the U.S. for number of jobs.
New York, New Jersey, Massachusetts, and Pennsylvania are among the top states with the strongest additive manufacturing companies with headquarters in the U.S.