This post will show you how to use the Mastercam Network License Borrowing utility when using a networkable software license for Mastercam. In previous versions of Mastercam's Licensing, there were 2 options: a single-user USB HASP key and a NetHASP USB key which gave access to multiple users. Now, Mastercam has moved to using software licensing keys. These licenses support Mastercam's 2019 to present versions and support similar licensing styles. They include local, individual-use software licenses and also networkable software license pools.
With the introduction of software licensing, it is now possible to borrow a license from the pool of licenses hosted on a network software license. The borrowed licenses will be checked out and stored on a local computer for offline or remote use. To use this option you must first be sure that Mastercam is closed on the system you wish to borrow a license for. Then you can launch the License Borrow Utility from the Start menu. This is located in the Mastercam Licensing Utilities folder.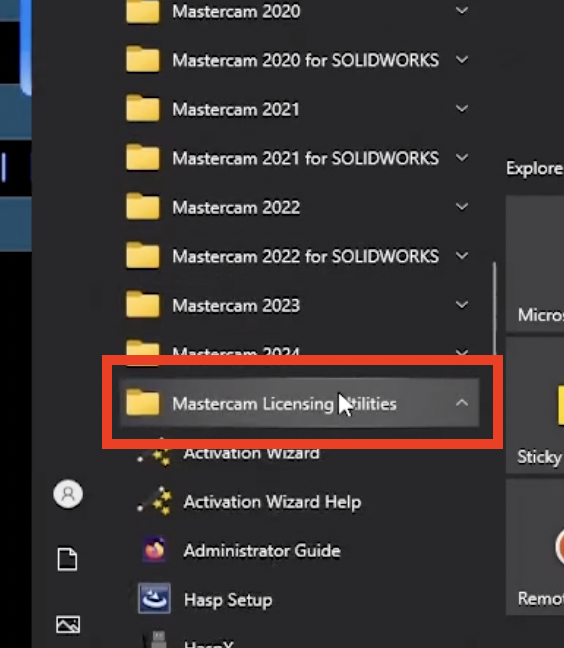 Now, just launch the License Borrow Utility and you will see the licenses that are available for borrowing.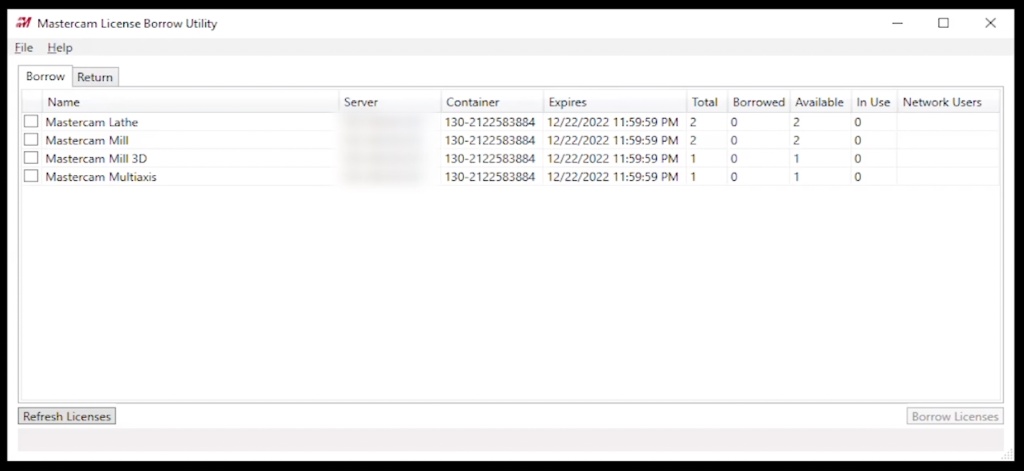 Before selecting the license that you want to borrow, first, select File and then open Options.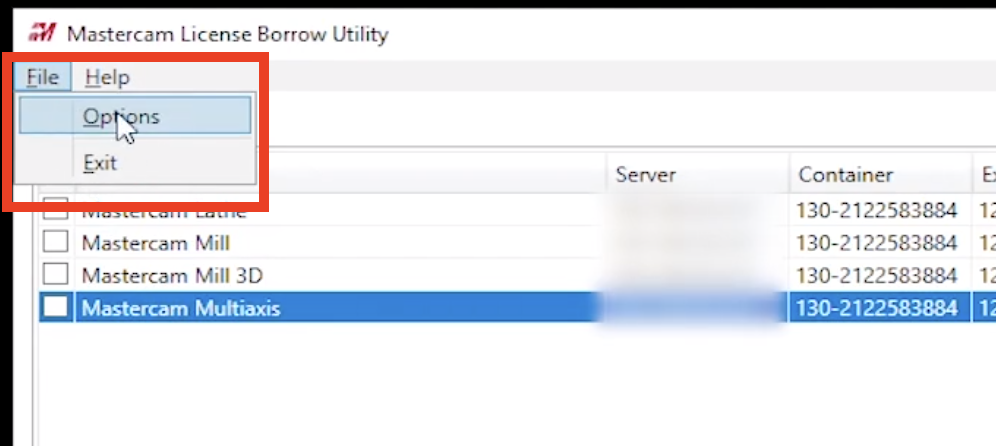 The Options menu allows you to choose how long you will borrow the desired license, with a maximum of 10 days. This gives you the ability to have the license available from the pool for a set time, preventing the needed license from being unnecessarily tied up.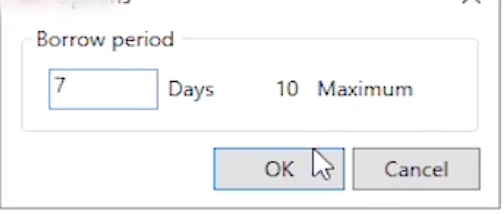 You can select the licenses you wish to borrow. Hitting the Borrow Licenses button will "check out" what was previously selected. Borrowed licenses are not available for use by others while they are checked out.
You can return licenses at any time using this utility. Switch over to the Return tab and either select the license you want to return or return everything that has been borrowed using the Return All Licenses button. Once licenses are returned, they will again be made available for all users on the network.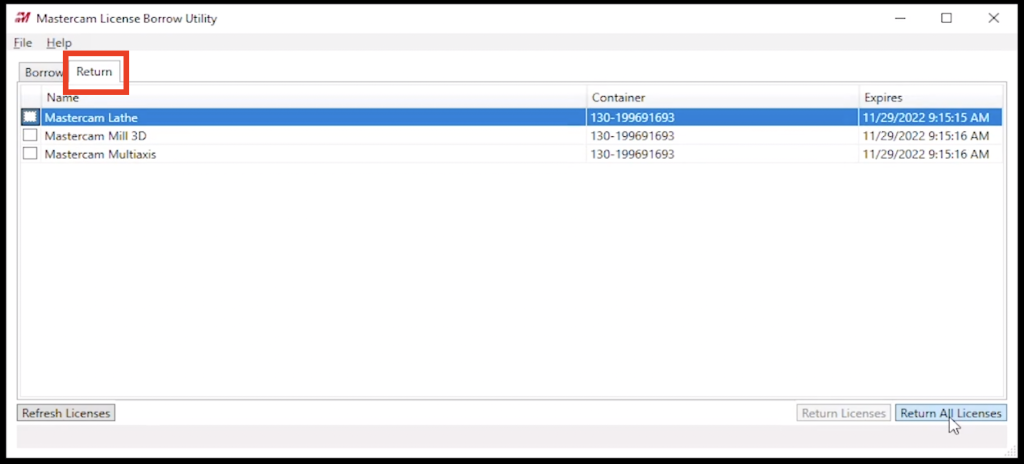 As you can see, the Mastercam License Borrowing Utility provides you with flexibility, acting as a great option when you are working remotely or traveling. Please be sure to sign up for our 2 Minute Tuesday video series to receive tips and tricks like this one in video form every week. More info at the button below.