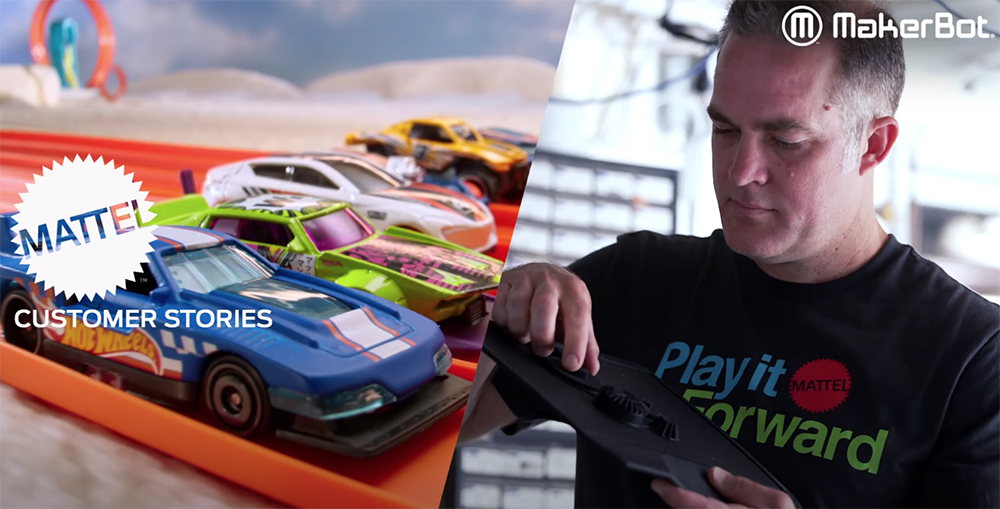 For Mattel, bringing joy and education through play is serious business. Mattel is a leading global toy company, with a portfolio of iconic brands, including Barbie®, Hot Wheels®, Fisher-Price®, American Girl®, Thomas & Friends®, UNO®, Masters of the Universe®, Monster High® and MEGA®.
With the help of the MakerBot METHOD 3D printing platform, Jack Peach, key lead innovation engineer, and the Product Innovation team are reinvigorating toy research, design, and development at the company. The MakerBot METHOD and METHOD X 3D printers have been game changers, enabling them to put form to the creation and bring joy and imagination to the next generation of Makers.
"In early 2020, I decided to invest in a 3D printer that offered high resolution, high repeatability, and was super easy to use. When I started using the METHOD 3D printers, I realized 3D printing parts at home at the industrial level with industry-standard material was amazing," said Jack. "Our team's focus is to share innovative product features with the brand team and help bring them to market. When physical models are needed, our team can rely on industrial-grade 3D printing materials like ABS-R or Nylon Carbon Fiber because they are durable enough to prove out form and function."
Watch the story below.