During your inspection process, you might find an area that you would like to blow up and highlight. In the water pump example below, we wanted to create a cutaway and zoom in on the section of the circled hole region in Control X.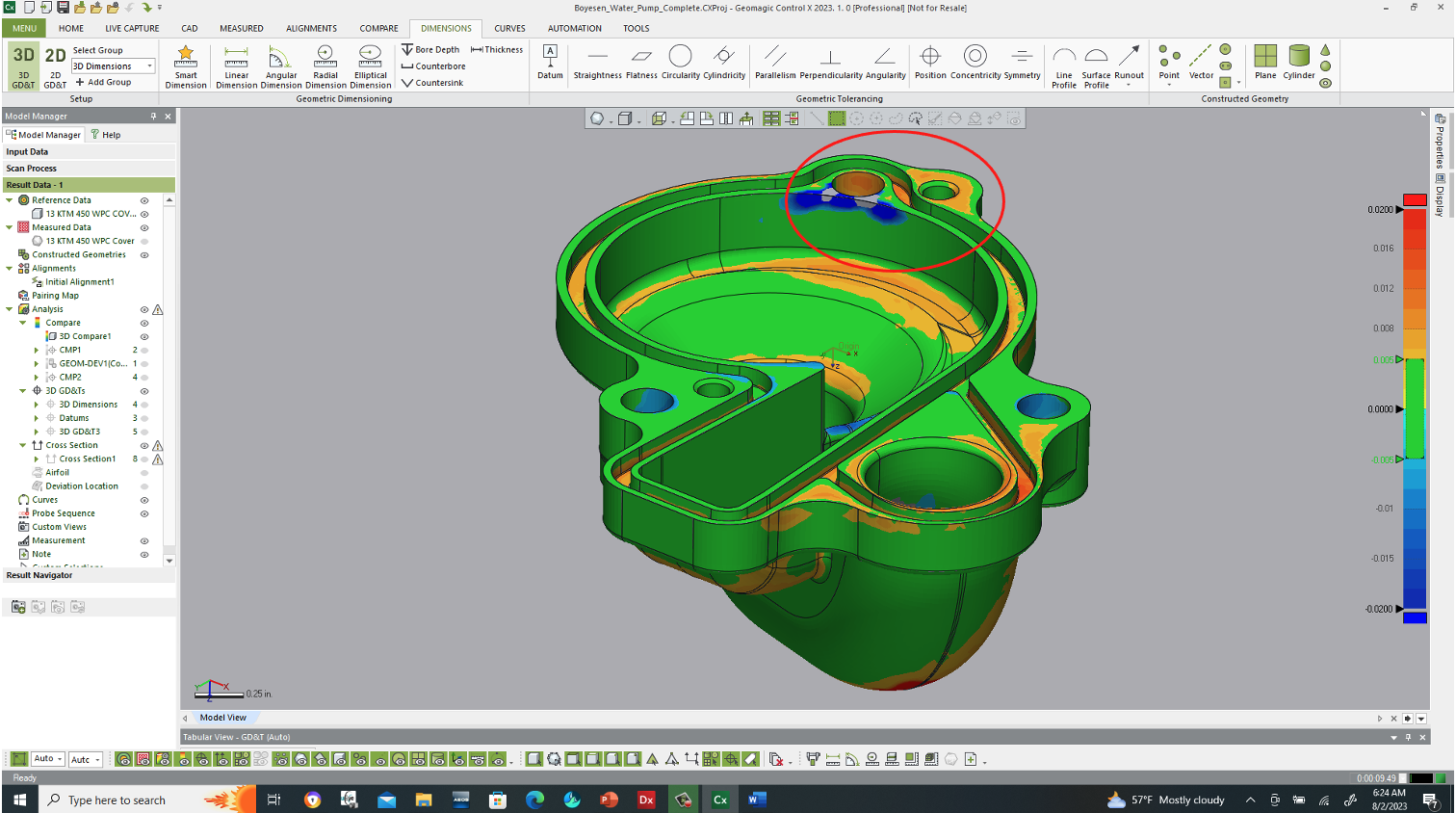 In order to do this in Design X, you first need to add the dimensions. From there, you can turn on the View Clipping option, which is located in the Display tab down the right side of the viewing screen.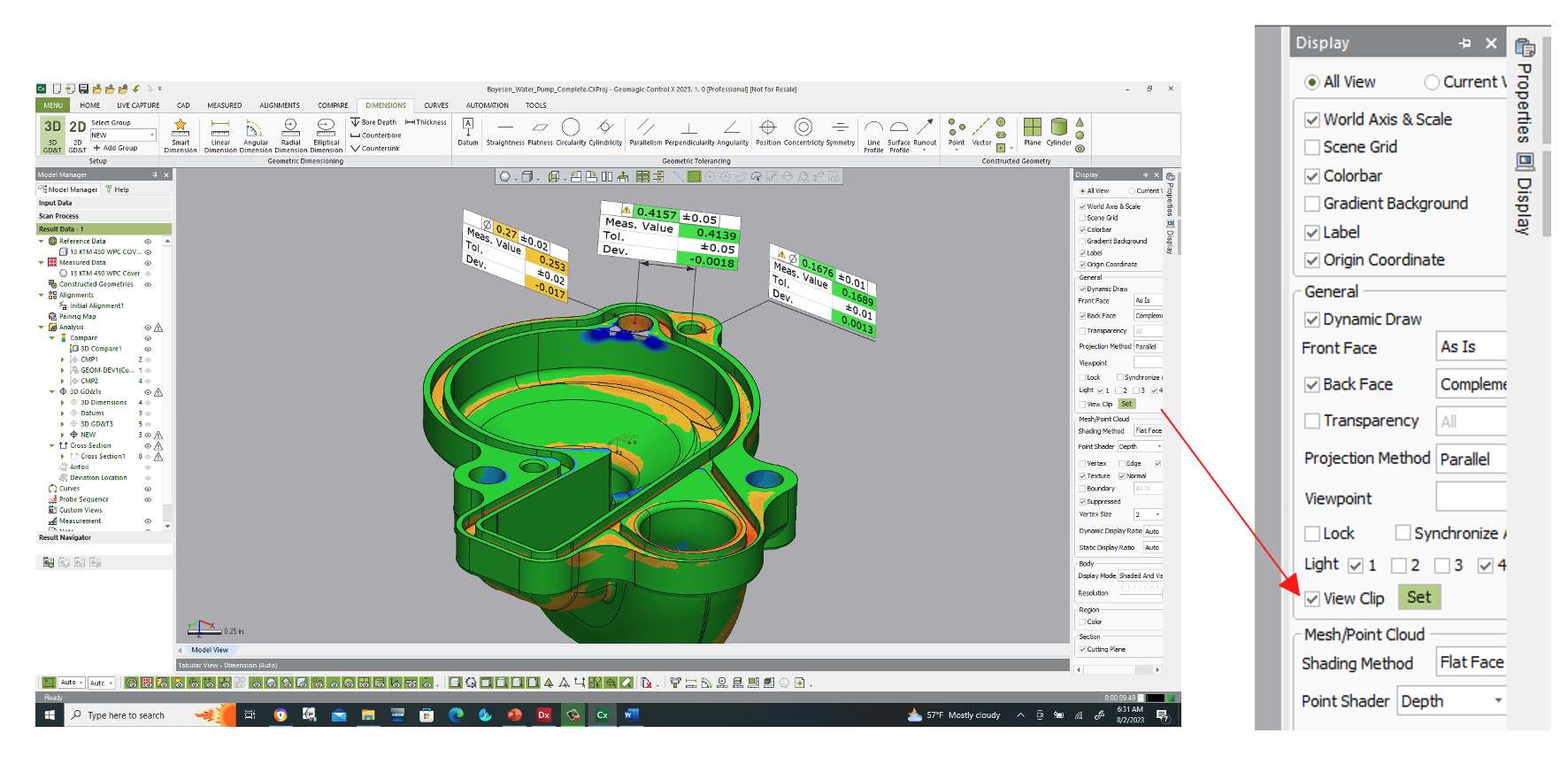 After selecting Set, position the Clipping Plane Control to chop off all of the unwanted portions of the model, isolating just the portion you would like to display in your Custom Viewport.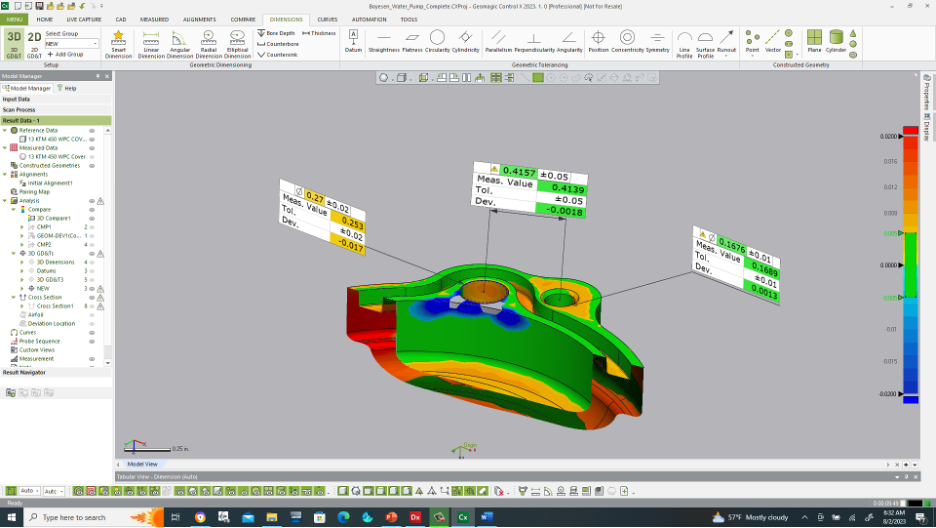 Next, select Add Viewport and a new view is created under the Custom Views section. Give the view a logical name, such as "zoom-in-holes".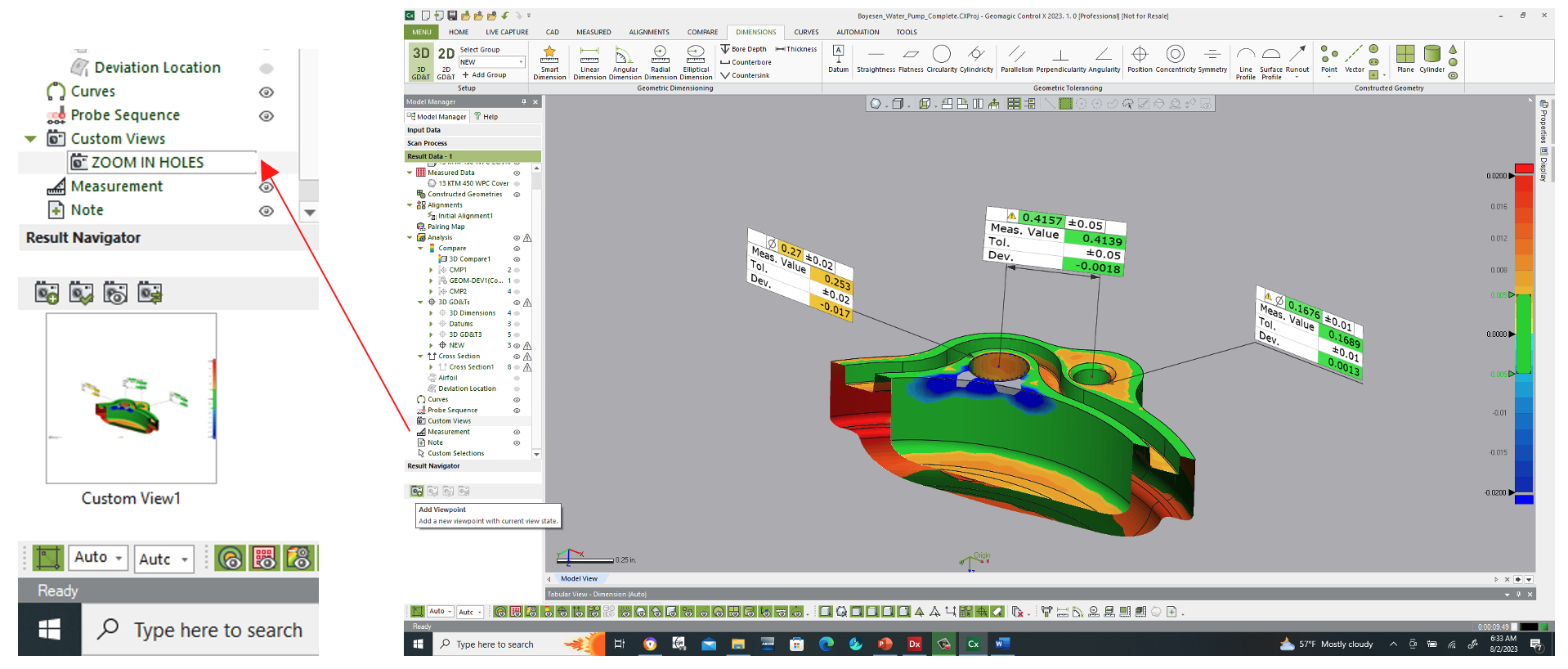 This now becomes a settable viewport, selectable for placement in an inspection report or for retrieval while working on the inspection process.
Please contact Joel Pollet with any questions.