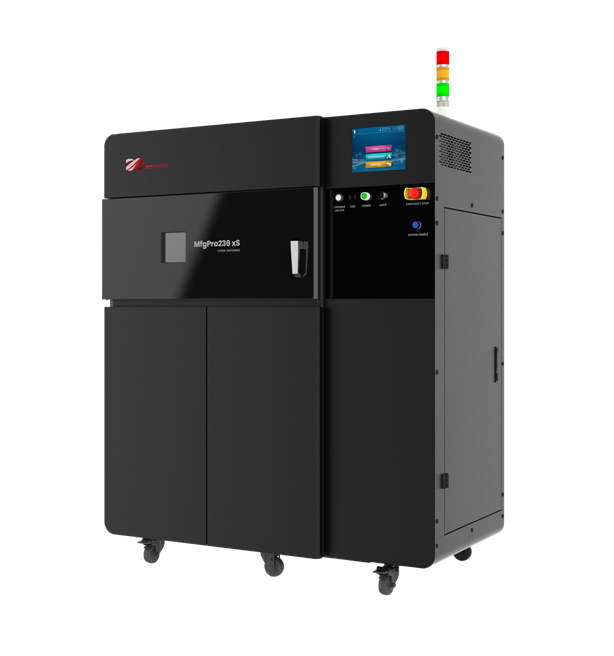 XYZ Printing recently announced the release of their latest Selective Laser Sintering printer – the MfgPro236xS. The new MfgPro236xS allows a build volume of 230x230x250mm and is designed to meet the demanding requirement of aerospace, automotive, manufacturing, and engineering companies' applications. The MfgPro236xS comes with an open material platform option that makes it the ideal choice for on-demand manufactures, research institutions, and third-party material suppliers to become part of this ecosystem. Some of the specs include:
60 Watt laser
230x230x250mm (9″x9″x10″) build volume
10% larger build area compared to MfgPro 230
Materials PA6, PA6FR, PA11, Carbon Fiber, PA12, TPU, FiberTuff
Fastest Cooling Cycle in SLS
20% Power Refresh Rate for PA12, TPU
Open Material Platform
White parts easily dyes vibrant colors
12-month warranty included
Extended warranties available
For more details about this new 3D printer, please click the button below.