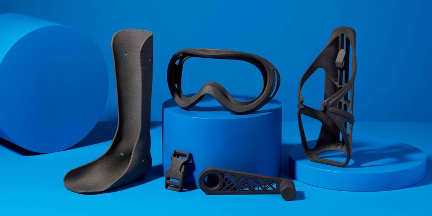 Formlabs has released a new 3D printing material for the Fuse 1 platform – Nylon 11. For ductile, robust parts, Nylon 11 Powder is their higher performance, bio-based nylon material for functional prototyping and small batch production. Nylon 11 Powder is suitable for printing parts that need to bend or take impact.
Why Choose Nylon 11 Powder?
Nylon 11 Powder is a ductile, strong, flexible material for when durability and performance are key.
High Ductility: Print end-use parts that can handle wear and tear over time.
Thin Walls: Print enclosures, ducts, and other geometries with ease using Nylon 11 Powder.
No Nitrogen Needed: 3D print in Nylon 11 in-house without a nitrogen supply resulting in less upfront costs and operating costs compared to most other SLS systems.
Environmental Stability: Nylon 11 prints absorb very little moisture and are resistant to light, heat, and chemicals.
Download the brochure for more details.