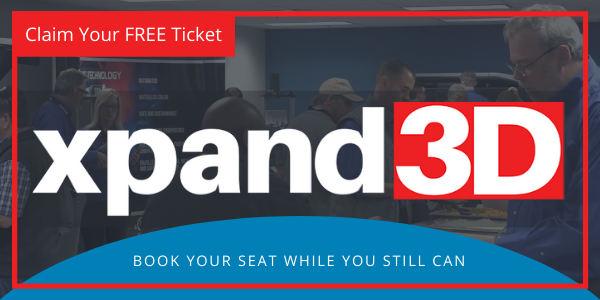 Don't Miss This – Book Your Ticket Now
Xpand3D 2021 is getting closer, and you should book your seat fast before it slips your mind.
We have over 30 Unique Educational Sessions and Keynote Presentations, covering everything from 3D Printing and Scanning, to Mastercam & CNC Machining.
It was a "great experience seeing all the latest advancements with additive manufacturing. And how everyone can help each other make the most optimal parts possible." – from nTopology after attending our past event.
Take a look at what's lined up for the first day of the conference . . .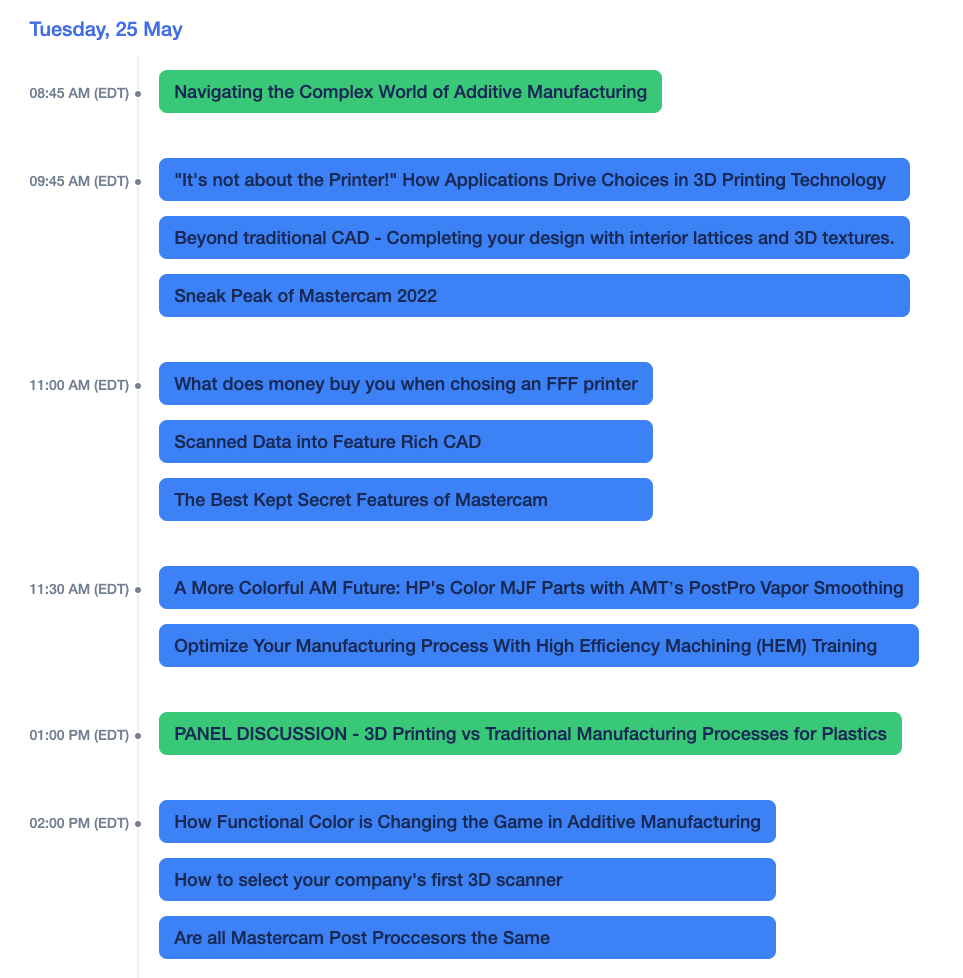 Or you can click below to view a full interactive agenda with all details.
—
Do you want to know how the latest advances in 3D printing, manufacturing, and design can change the way you do business? If you do, act now to reserve your spot.