Join us for "Removing Key Barriers for Metal 3D Printing Adoption" Webinar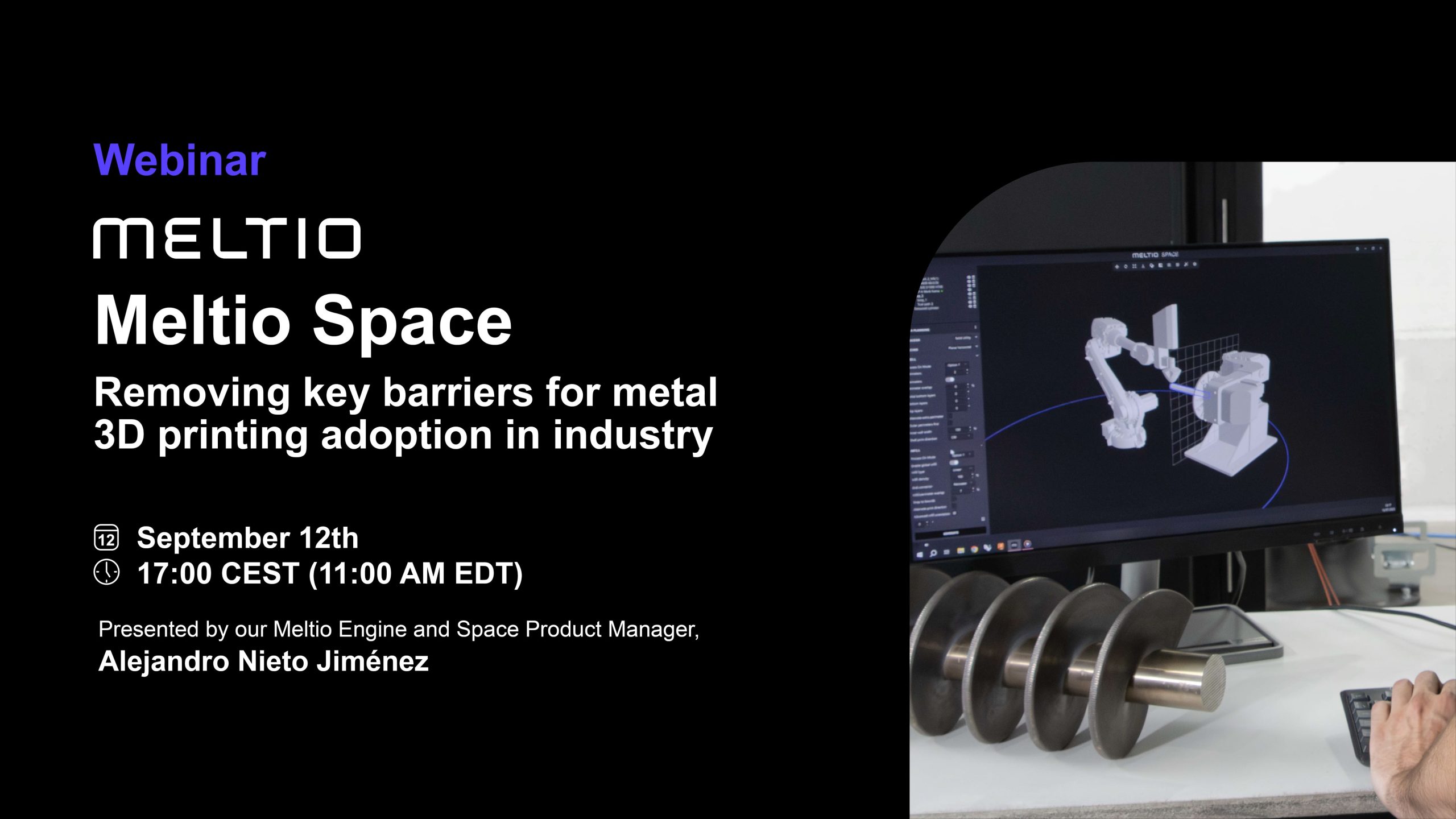 Are you ready to revolutionize your additive manufacturing process? Join us for an insightful and informative webinar as we delve into the cutting-edge capabilities of Meltio Space, the ultimate toolpath generator software by Meltio3D.
Date: September 12th, 2023
Time: 11:00 AM EDT
Webinar Highlights
Introduction to Meltio Space: Gain a comprehensive understanding of Meltio Space and how it's transforming the world of additive manufacturing. Learn about its intuitive interface, powerful features, and the unique advantages it brings to the table.
Efficiency Unleashed: Discover how Meltio Space streamlines your workflow, optimizing the toolpath generation process for 3D printing. From complex geometries to intricate designs, explore how the software maximizes efficiency while maintaining impeccable precision.
Advanced Techniques: Delve into the advanced techniques and strategies that Meltio Space offers. Explore its support for various additive manufacturing methods, including metal printing, composite fabrication, and more. Learn how to harness these techniques to push the boundaries of your projects.
Q&A Session: Engage with our experts in a live question-and-answer session. Get answers to your queries about Meltio Space, its features, integration, and its potential to reshape your additive manufacturing journey.
Who Should Attend
Professionals in the additive manufacturing industry
Design engineers and CAD specialists
R&D and innovation managers
Manufacturing and production supervisors
Anyone interested in pushing the boundaries of 3D printing technology
Don't miss this opportunity to explore the future of additive manufacturing with Meltio Space. Secure your spot now and embark on a journey towards unparalleled efficiency, precision, and innovation.
For more information about Meltio Space, visit https://meltio3d.com/meltio-space-an-ultimate-toolpath-generator-software/
We look forward to having you join us for this enlightening webinar experience!