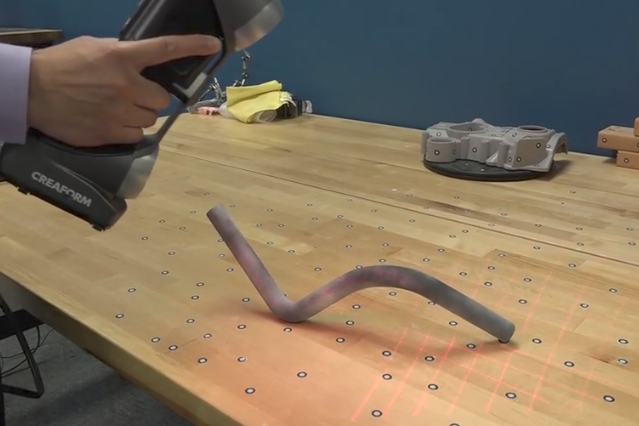 This blog article will illustrate how to extract the centerline of a 3D pipe with compound angles. Extracting the centerline of a 3D pipe that contains angles in 2 dimensions is not that complicated. However, when you have compound angles, and the tube is bending in the X, Y, and Z directions simultaneously, extracting the centerline can be quite challenging.
For example, below we have a prototype of ½ of a bicycle handle, printed on the HP Printer, in Nylon 12. It contains bends in compound angles.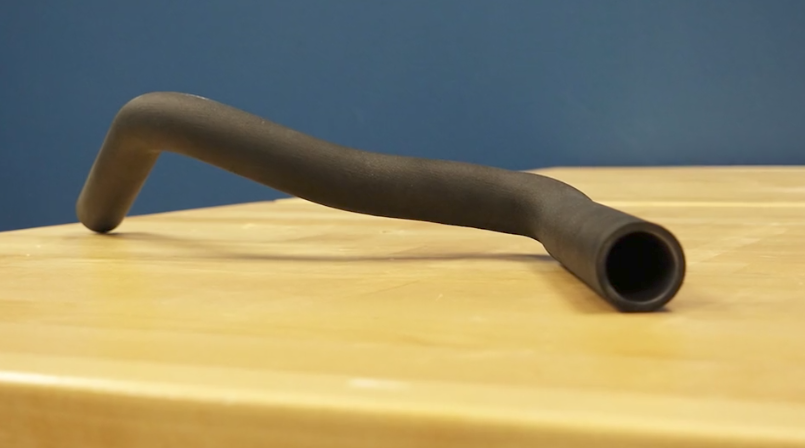 Let's say you don't have the CAD file to work with and would like to extract the centerline, so that you can create a true CAD file, improve it, and then eventually create a manufacturing drawing . . .
One solution to accomplish this is to use Geomagic Design X software and this is how it would work.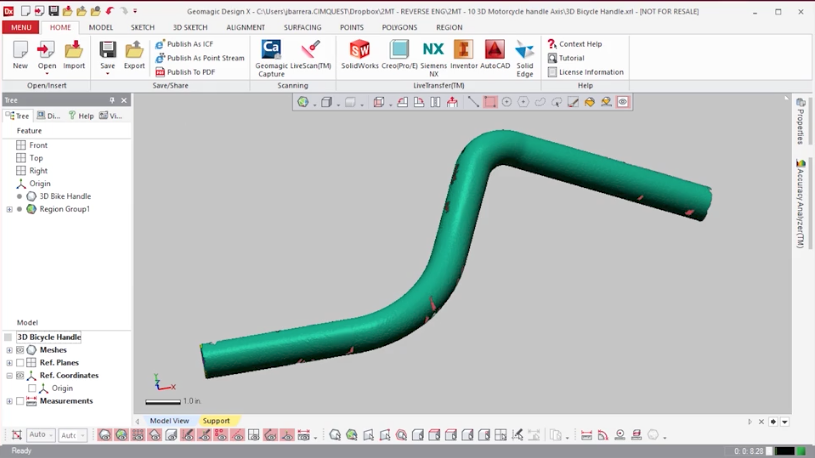 First, you would need to capture the physical geometry of the handle bar using a 3D scanner and then export an STL file.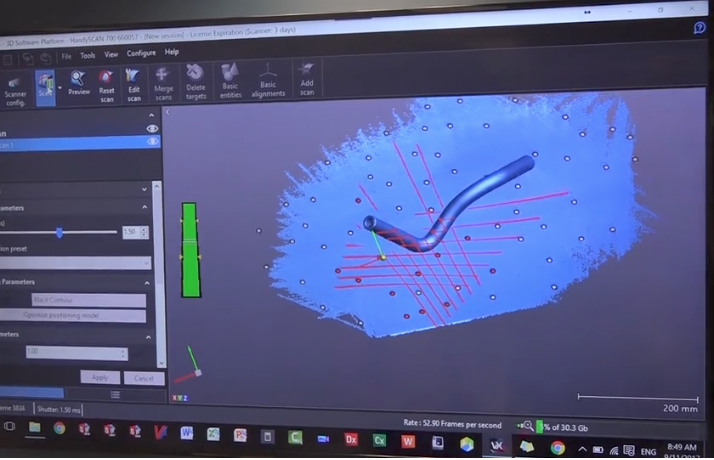 Next, import the STL file into Geomagic Design X. Design X has a function called: Sweep Wizard. With a few clicks, it produces a fully editable feature tree to create this shape.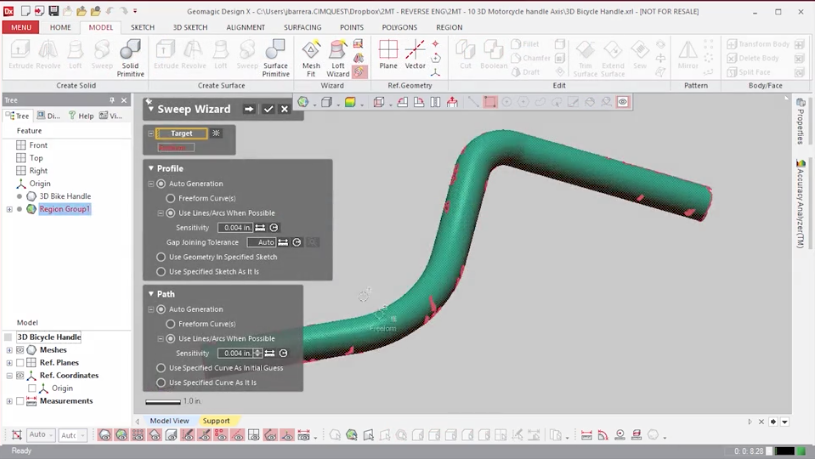 But what is it actually doing in the background? The Sweep Wizard analyzes the mesh, identifies the diameter size that is being swept (or the profile), extracts the centerline of the sweep (or the path), creates a plane normal to one of the ends of the path and puts the profile on that plane, and finally takes that information and produces a the sweep as a CAD feature.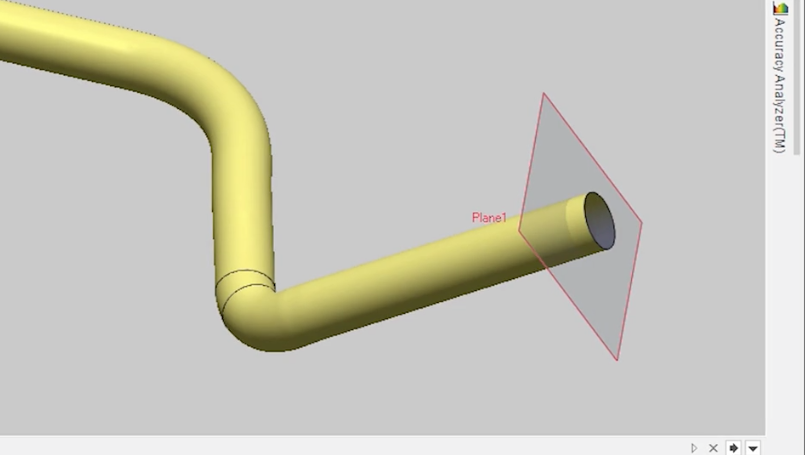 You can then export this collection of features out to CAD, and make modifications or improvements as need and create my manufacturing drawing.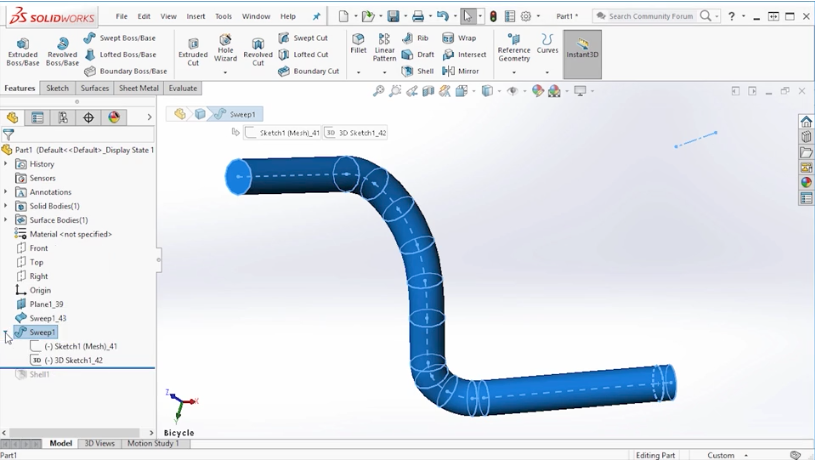 As you can see, the task of reverse engineering a 3D pipe with compound angles just got a whole lot easier with Geomagic Design X software. With the click of a button, you are able to capture the design and export fully editable CAD features, which will assist you in creating even better products!
Please be sure to sign up for our 2 Minute Tuesday video series to receive tips and tricks like this one in video form every week. More info at the button below.