Perhaps one of the most compelling aspects of Verisurf software is that it runs "inside" of the Mastercam user interface. This offers a very comfortable "look and feel" to program not only your CNC machines but also inspection devices such as CMM's, portable arms, and laser trackers.
The Verisurf ANALYSIS module can import a nominal CAD model. Perhaps it was the exact model used to develop CNC toolpaths in Mastercam.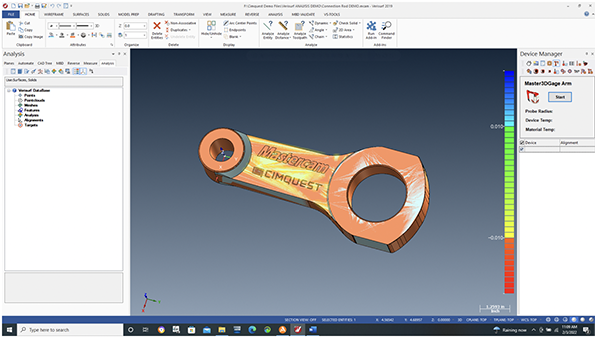 The scan of the manufactured part may then be imported.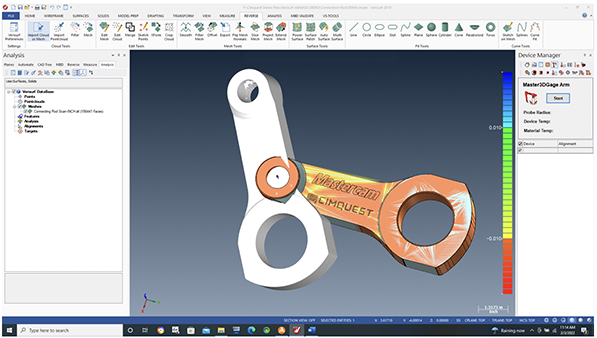 …and automatically aligned to the nominal CAD model.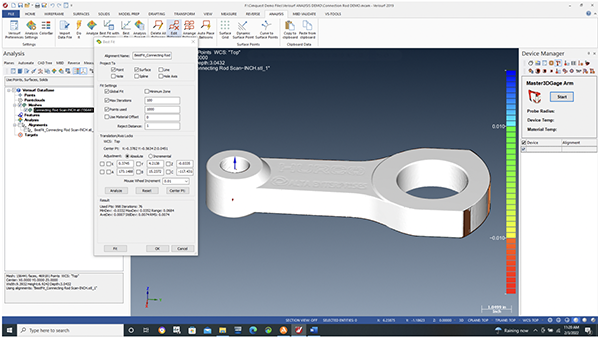 Then, when the Analyze function is executed, all of the data points both within and outside of the pre-defined tolerance range are shown.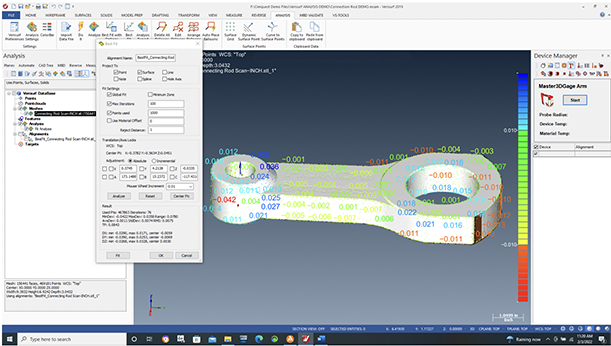 All points may be shown…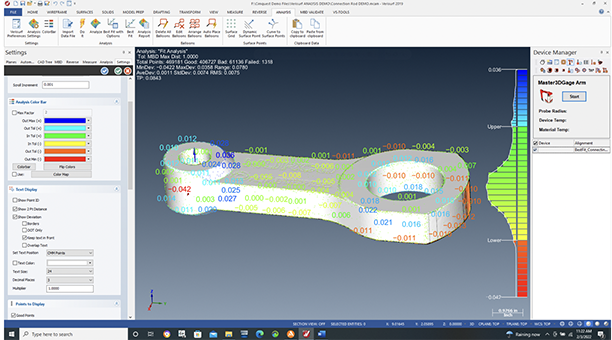 …Or just those out of tolerance.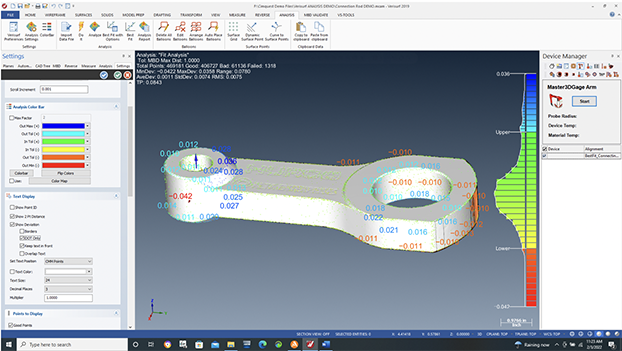 Color Maps may be produced.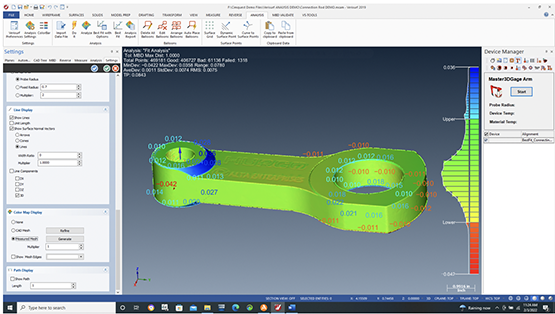 And the data can be quickly and easily exported to nicely formatted reports.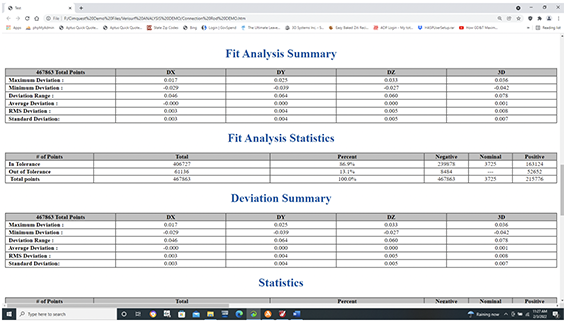 Please contact Joel Pollet with any questions via the button below.