UltiMaker S Series 3D Printers Just Got a Massive Boost – Now Printing up to Twice as Fast!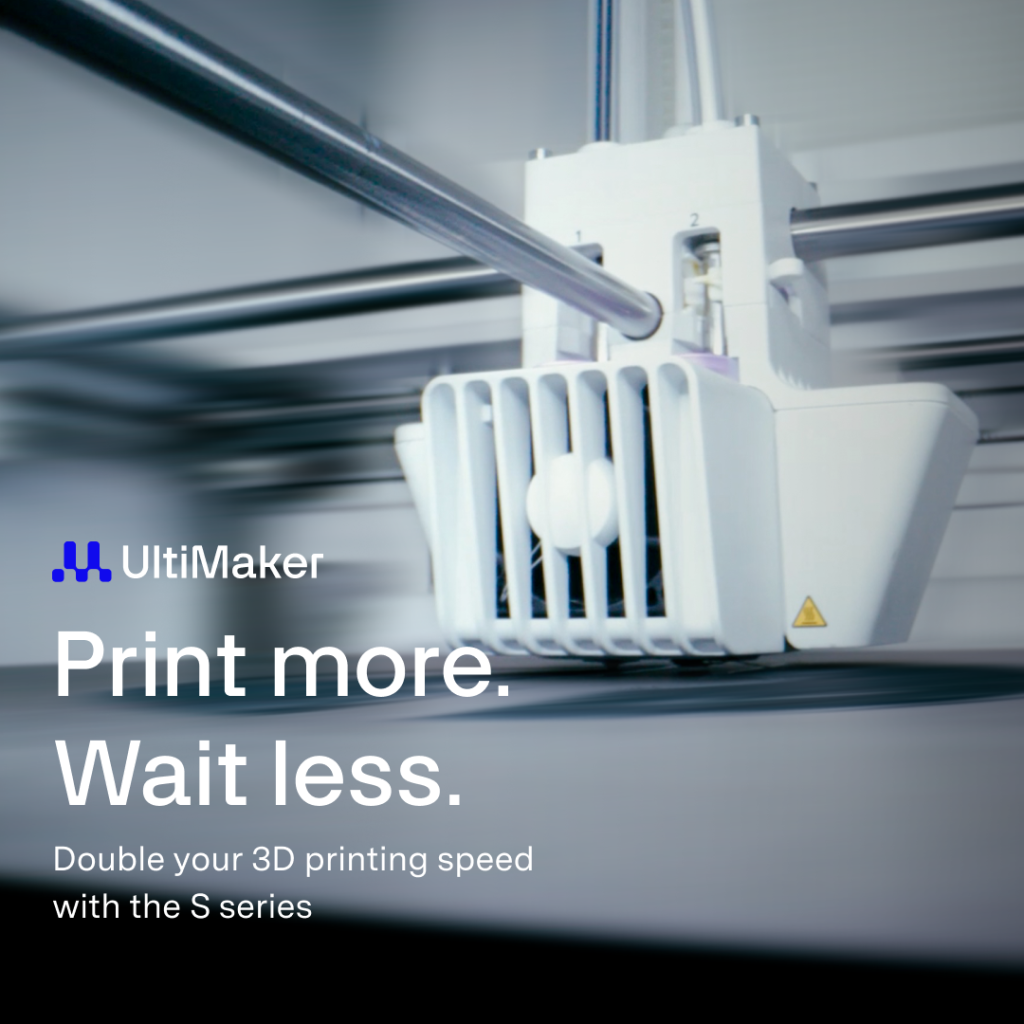 With UltiMaker S series 3D printers, you can achieve print success rates of over 95% at even faster speeds. Isn't it time to accelerate your print speed – without compromising your print success?
Learn how to realize these improvements for yourself. Check out this deep-dive article into all the optimizations.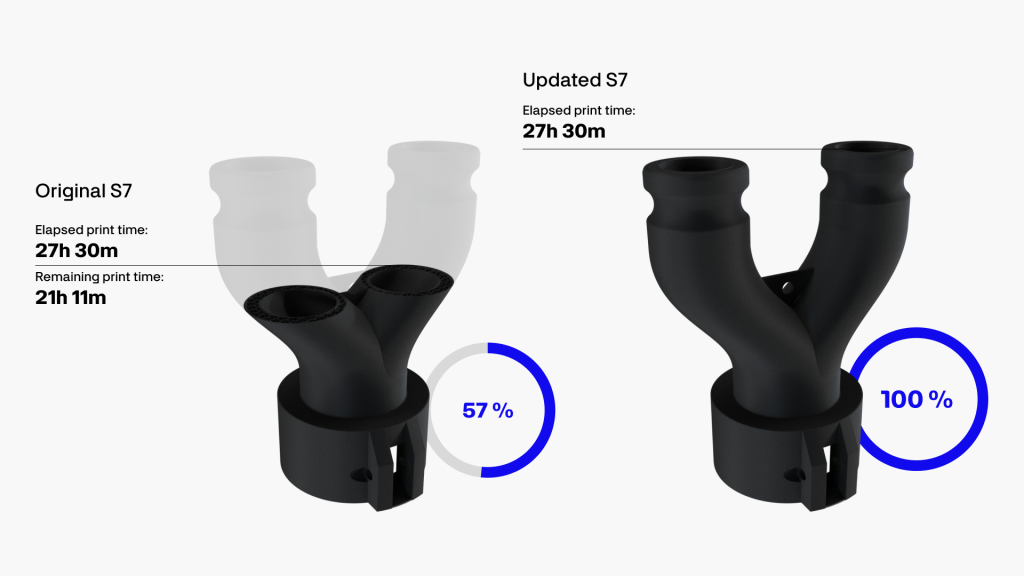 How to Double Your 3D Printing Speed
Check to see if you are running the latest firmware installed on your S series.
Download UltiMaker Cura 5.5. (The beta is now available here)
Make sure you are using UltiMaker branded materials.
Bonus: Use the 0.8 mm print core for the fastest speeds. (see below)

That's it! You now have access to the latest speed improvements, optimized profiles for UltiMaker materials, better 0.8 nozzle profiles, and more – all while retaining the quality and reliability S Series users are used to.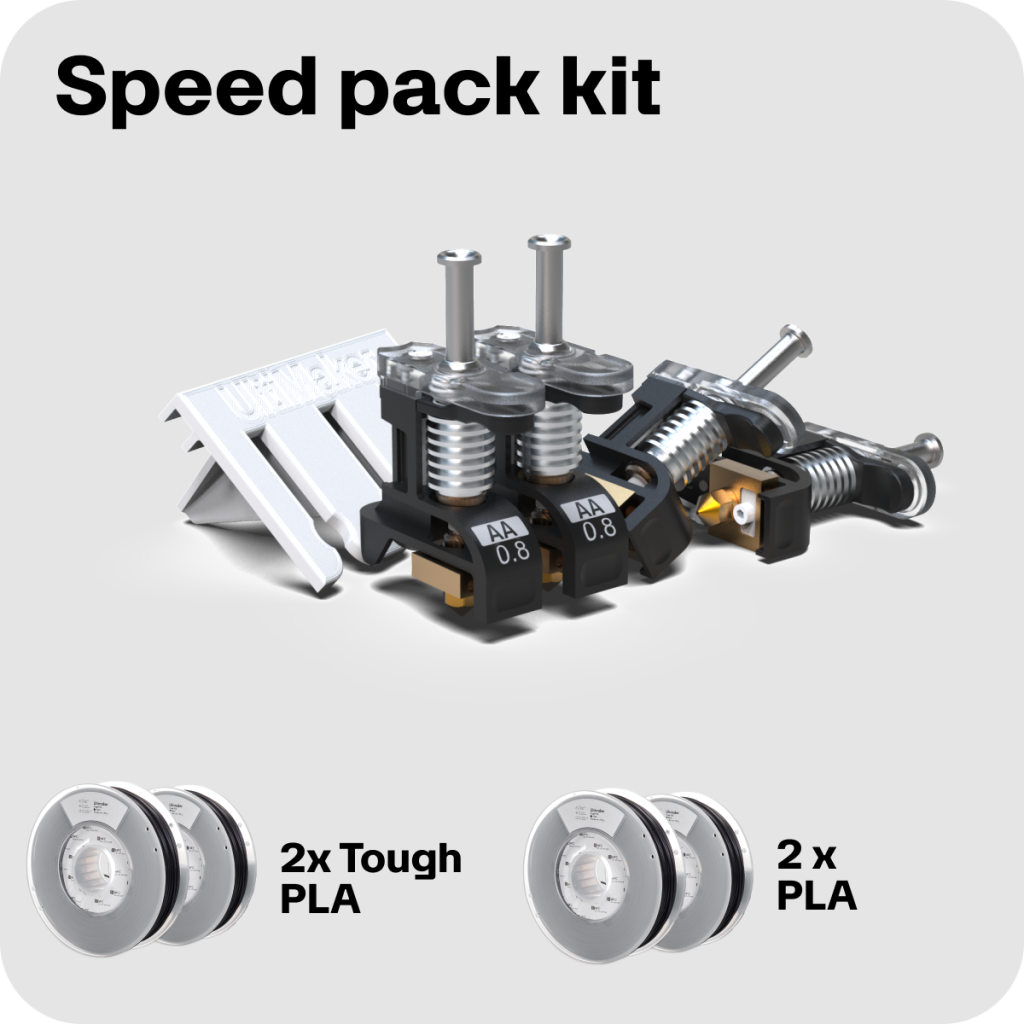 Exclusive Speed Kit Offer
To reach maximum print speeds, using the 0.8 mm printn core is best. It's ideal for quick prototyping and for stronger parts (at the cost of a bit of surface quality). And so everyone can fully benefit, there is the UltiMaker Speed Kit available. Check out the details below.