The Universal CMM (Coordinate Measuring Machine) is a software-only alternative to many of the cryptic and clumsy programming software products that ship with CMM's and Head controllers. The Verisurf AUTOMATE module provides communications between Verisurf software and the CMM giving you a simple user interface to address authoring inspection programs from a variety of supported CMM's.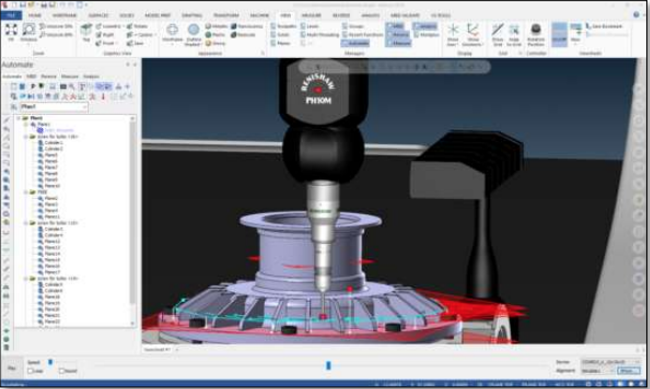 Tolerating outdated metrology software is now a thing of the past, especially for companies owning multiple CMM's, each with its own clumsy programming software. You can now switch your CMM programming to a common platform for both CNC programming and CMM inspecting. Powered by Mastercam Design, all Verisurf software runs 'inside' the Mastercam User Interface, providing a common, industry-leading programming interface from the most popular CAM system in the world.
Tool changers for probe swap-out are fully supported through the UCMM.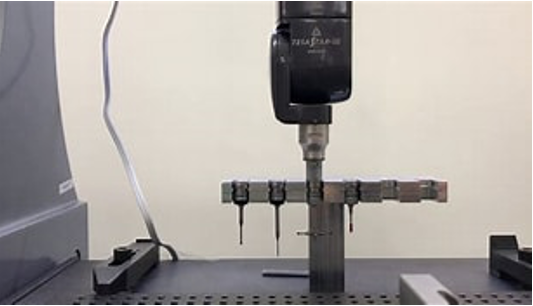 Even support of indexing heads, disk probes and star probes are fully supported and easy to address through this powerful CMM programming tool.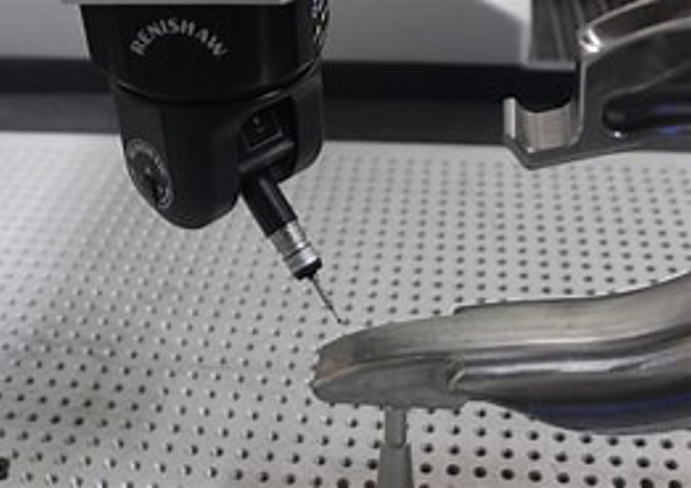 The UCMM connects Verisurf software with some of the most powerful and popular CMM's on the market today. Supported CMM's include:
Brown & Sharpe / DEA controllers
Brown & Sharpe DCC CMM's
Leitz Controllers
Leitz DMM CMM's
Mitutoyo Controllers
Mitutoyo DCC CMM's
Wenzel Controllers
Nikon TCP/IP Controllers
Sheffield Controllers
Stiefelmayer Controllers
Please contact us by clicking the button below with any questions or to learn more.