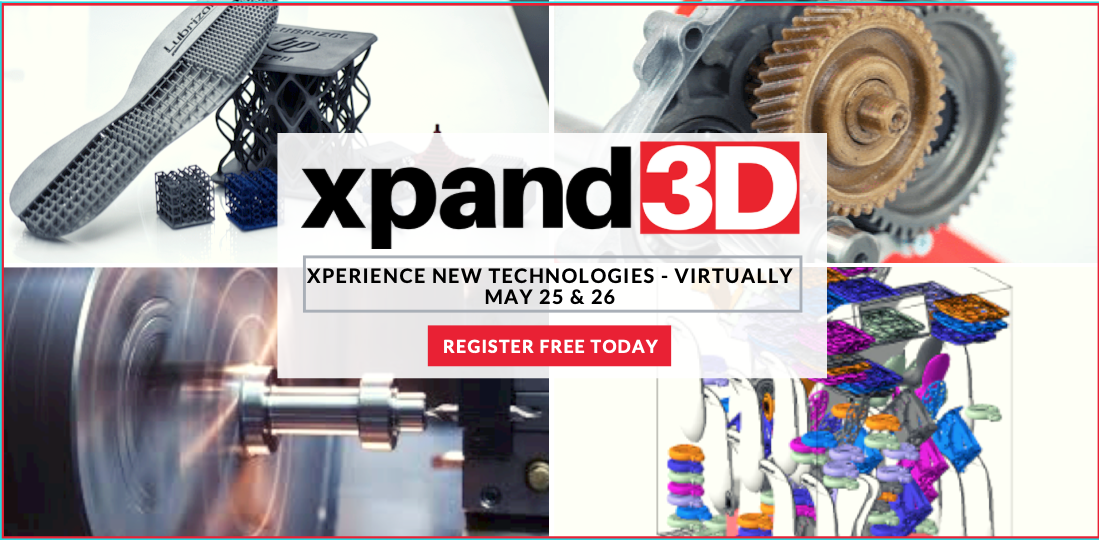 Our Xpand3D Virtual Design & Manufacturing event is taking place this week May 25-26! If you haven't already reserved a spot, now is the time. Don't miss out on the opportunity to learn all the latest advancements in manufacturing technology. This event is taking place virtually and is free to attend so why not take advantage? In addition to the dozens of different educational presentations, keynote speakers, and panel discussions Xpand3D will also offer a virtual trade show. We have over 20 exhibitors that will be on hand to demo their products and answer your questions. Many of the big names in manufacturing will be there, from Design and Reverse Engineering to CNC Machining and 3D Printing.
Check out all the different companies that will be exhibiting by clicking below.
Don't delay and grab your ticket today.