We are very excited to start announcing what the keynote speakers will be presenting at the upcoming Xpand3D event taking place October 15 – 17, 2019 in Branchburg, NJ. This event is the tri-state's premier event for manufacturers and designers and it will be chock full of educational sessions, as well as thought-provoking keynote presentations. Here is what Ric Fulop, CEO and co-founder of Desktop Metal will be presenting on October 16, 2019 at 11:30 AM.
Application Discovery – Evaluating Real Use Cases for In-office Metal 3D Printing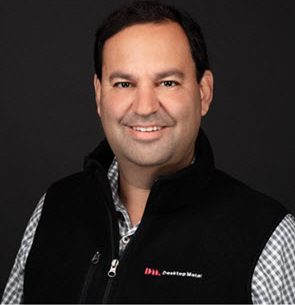 Metal 3D printing technology has the power to redefine the way companies design and produce metal parts. Advances in metal 3D printing technologies are enabling engineers and designers to make functional prototypes in the office, on-demand and without the need for special facilities or operators. This session explores the latest advances in office metal 3D printing for prototyping and low volume production through real customer applications. From the architecture and components to the performance and cost-per-part benefits, hear insights into the many ways companies are integrating metal 3D printing into their product development to improve upon part properties, performance, fabrication times and costs. This session offers a cross-industry view of best-fit applications as a solution to streamline functional part printing for prototyping, jigs and fixtures and tooling. Compare how in-office 3D metal printers support rapid product development by reducing process steps against traditional fabrication processes. Understand how software automates and sets controls throughout the printing process based upon specified parameters and constraints, making the hard decisions for the user. For those evaluating metal 3D printing for on-demand accessibility to part production, this session will enlighten and inspire.
For more details on the Xpand3D Manufacturing and Design event, please click the button below.