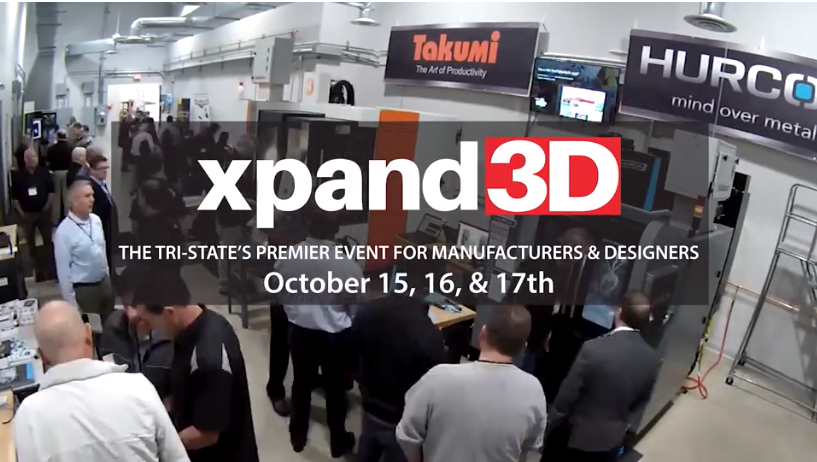 In case you haven't heard, the Xpand3D manufacturing event starts this week. This event is the Tri State's premier Design & Manufacturing event and it will feature exhibitors and presentations on 3D Printing, CAD/CAM, CNC Machining, Machine Tools, 3D Scanning, CMM's, Reverse Engineering Software, Mold Design, and more. If you are involved in any aspect of manufacturing, from design straight through to machining, you won't want to miss this opportunity to expand your knowledge on all the latest and greatest advancements. Attending this event can boost your business to the next level.
Event Details:
OCTOBER 15,16 & 17
Cimquest Headquarters
3434 Rt 22 West
Branchburg NJ, 08876
Here's your chance to:
Gain insight in 28 unique educational sessions.
Network with over 700 peers and industry experts.
Win a Form 3 3D Printer.
Win a Free Seat of Mastercam.
Win a pair of Apple Airpods.
Enjoy free food and beverages.
Learn about new technologies such as: 3D Scanning & Inspection, Nexa3D, HP MJF, OnShape Cloud-based CAD, AMT's Postpro3D, XRize Full-color FFF, Desktop Metal 3D Printers & more.
Attend a Mastercam 2020 new release overview.
It is free to attend this event, but we kindly ask that you pre-register by clicking the button below.