Our 2017 Advanced Manufacturing Expo took place last week and it was a great two days. We had over 600 people (including vendors) attend from all different manufacturing sectors and some traveled from as far away as New Hampshire and Virginia. During the two-day event, attendees had the opportunity to talk to representatives from 30 different partner companies to learn about their latest and greatest products. They were able to choose from 26 presentations covering every aspect of manufacturing from additive and subtractive machining to inspection and rapid prototyping. No matter what your interest in manufacturing, we had you covered!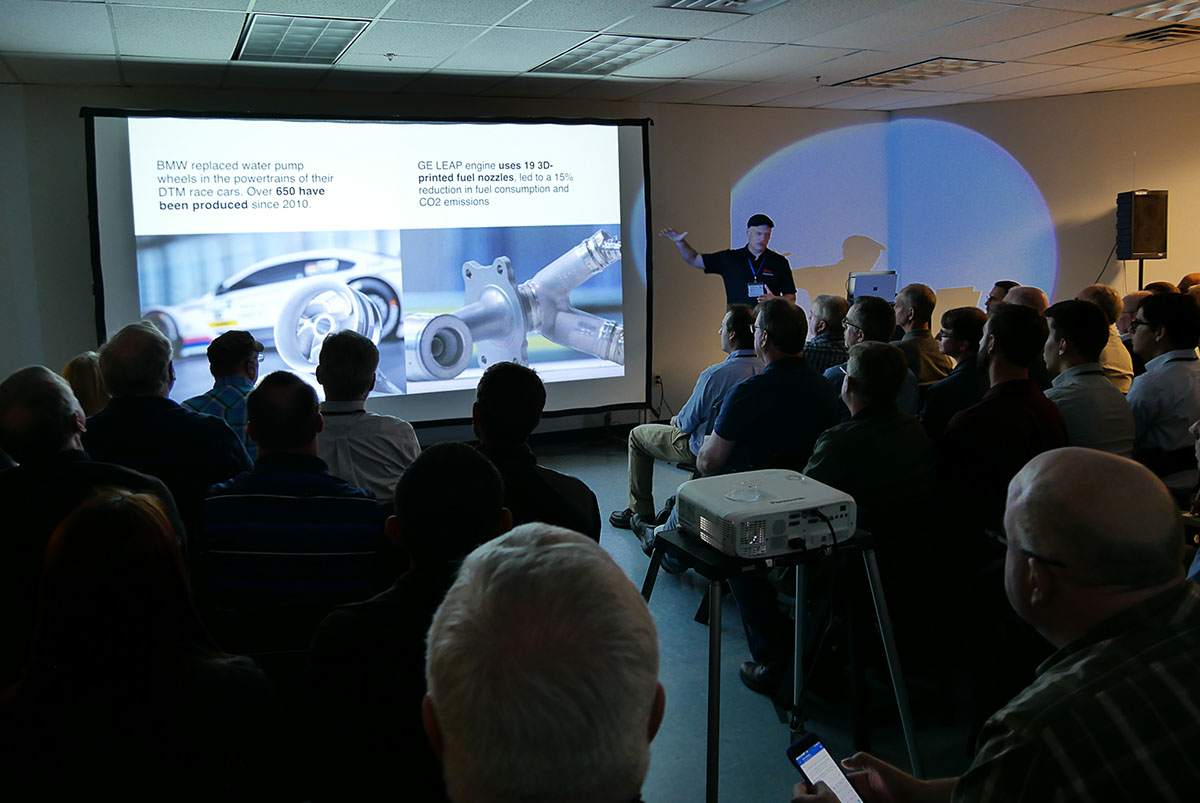 The keynote speakers: Jonah Myerberg, co-founder and Chief Technology Officer of Desktop Metal; Todd Grimm, T.A. Grimm & Associates Additive Manufacturing Consultant, Writer, and Presenter; and Rob Hassold, CEO/Founder Cimquest, Inc. packed crowds of people into the standing-room-only presentations. There was so much knowledge to gain through so many different people and companies. It was impossible to go back home without renewed visions and new ideas.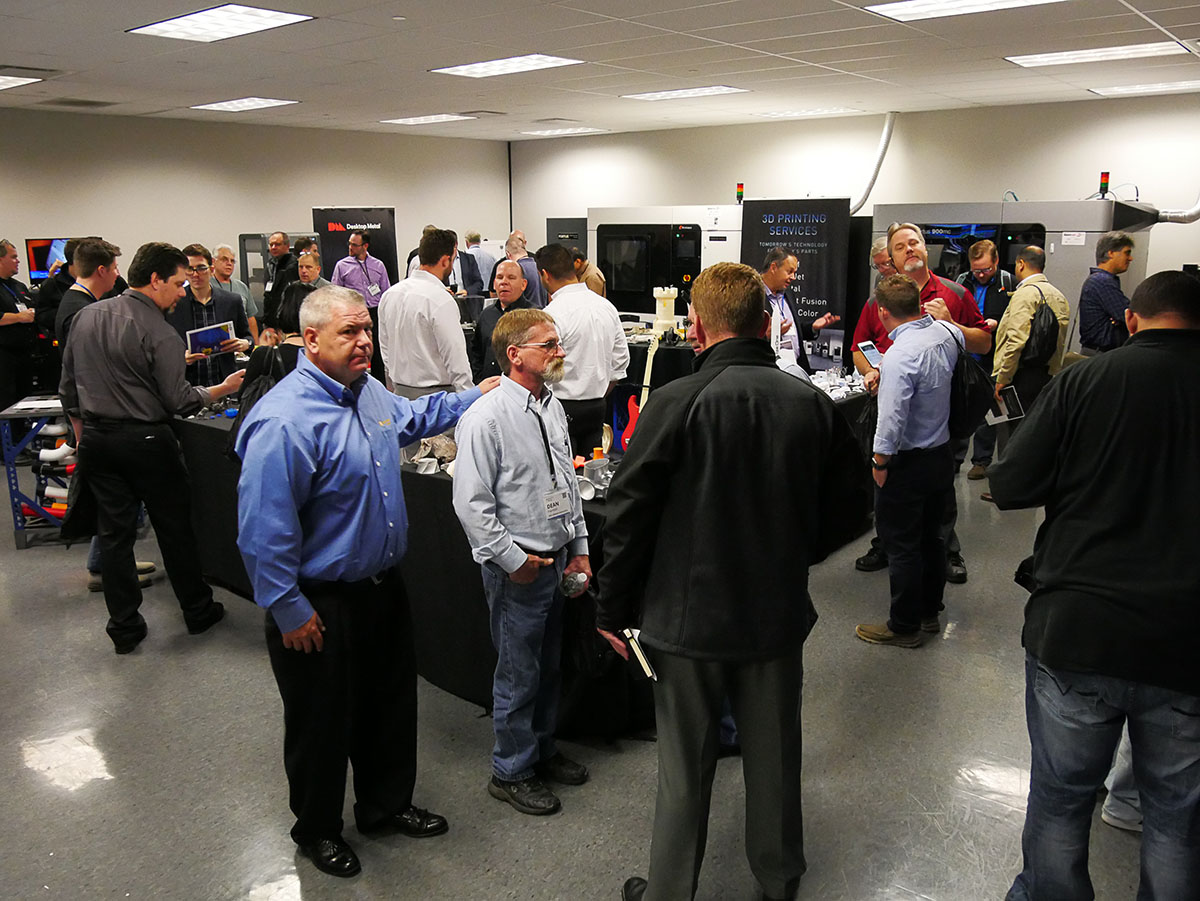 Our 3D printing room was hustling and bustling with the printers running and several sample parts on display ready to be picked up and examined. Watching the printers print and handling the parts was irresistible.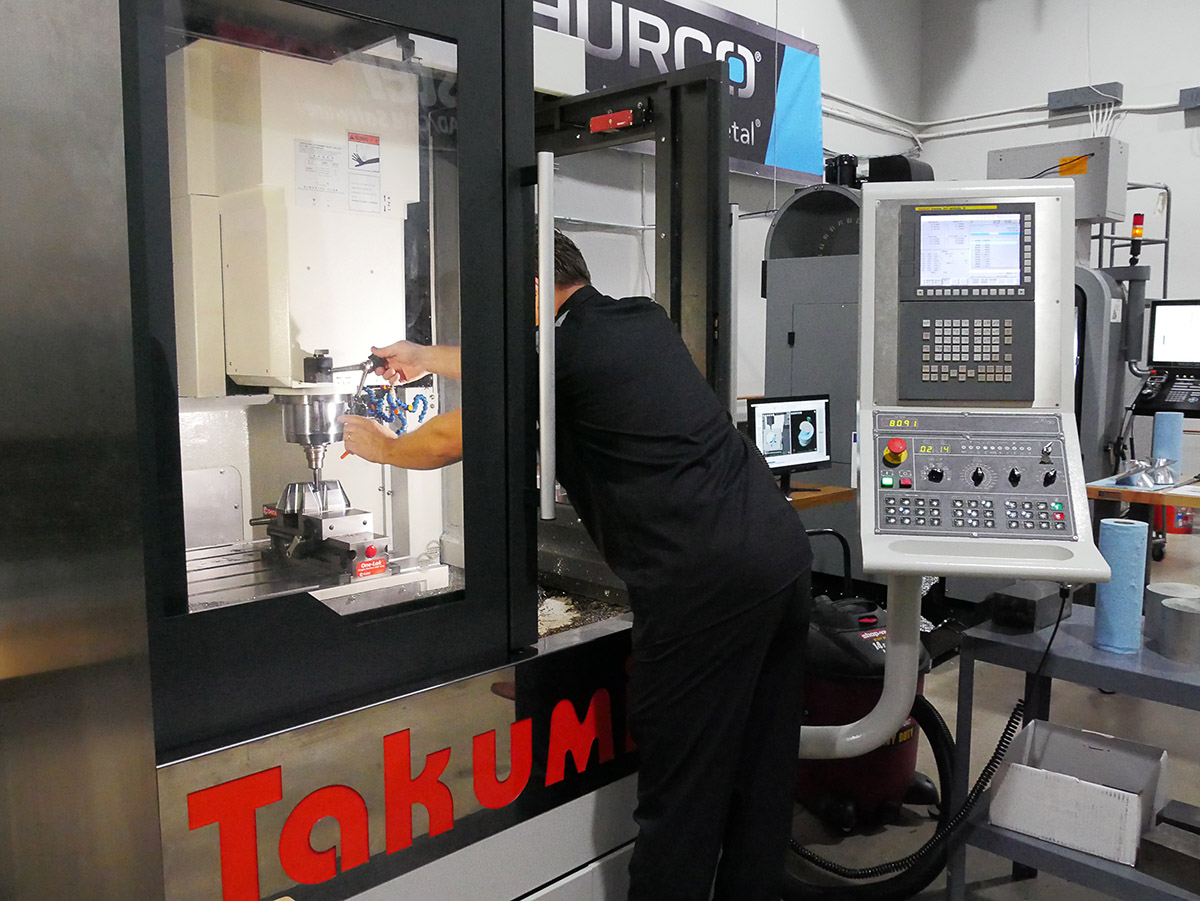 This year, for the first time, we also had two CNC machines making chips in our machining center. Crowds gathered all day around the Takumi and 5-axis Hurco to watch them in action.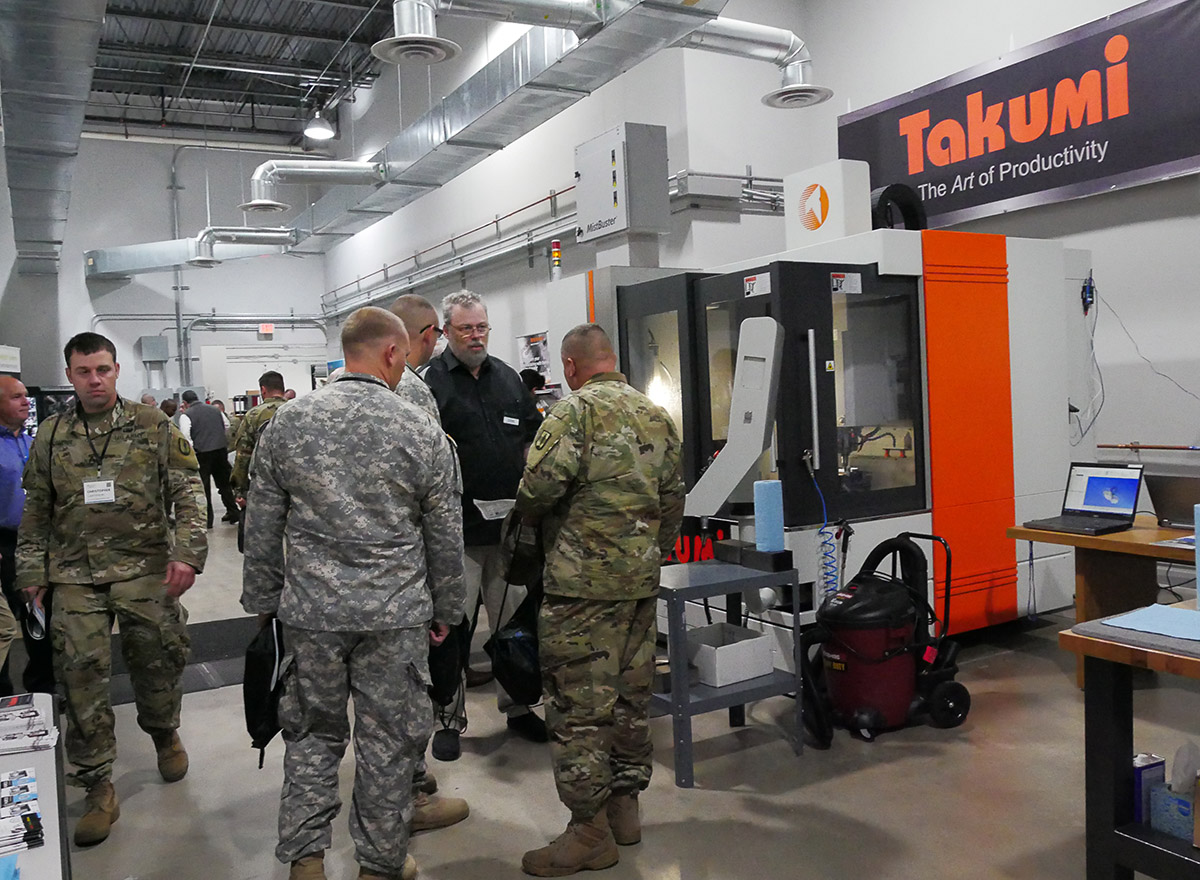 To see some more highlights from this great event, just click on the slideshow below.
We are already busy making plans for next year and we hope to see you there!