This blog post will take a look at a part that we recently printed on the Desktop Metal Shop System and then finished machined in our CNC manufacturing lab.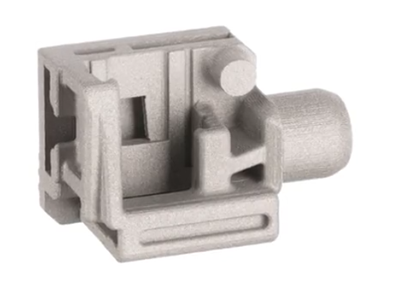 The holder shown above is used to fixture multiple sensors for taking measurements in industrial equipment. It was printed in 17-4 PH stainless steel on the Shop System with a technology known as metal binder jetting. This process uses a binding agent to bond loose metal powder and defines part geometry. The printed parts are then placed in a shop-safe furnace for batch sintering.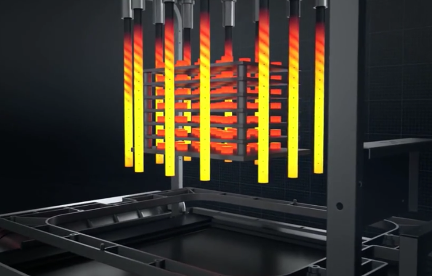 Final parts are fully dense and are near-net shape right out of the furnace.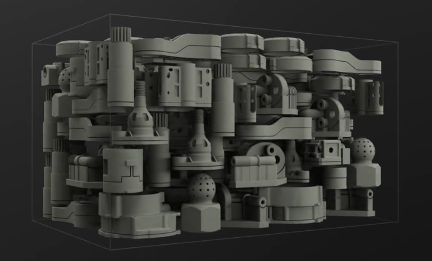 The intricate geometry of this sensor holder makes it an ideal candidate for metal 3D printing. More specifically some of the features like the deep narrow slots would require processes other than CNC to be formed such as burning with electrodes or designed as a casting. Obviously, these additional processes will add time and cost.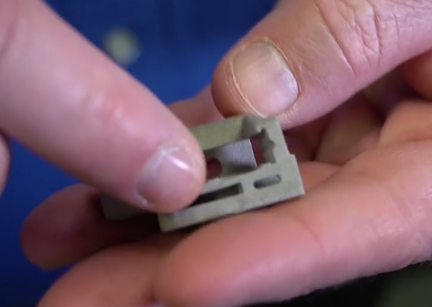 Since these parts are near-net shape, some critical faces were needed to machine for flatness and or critical dimensions.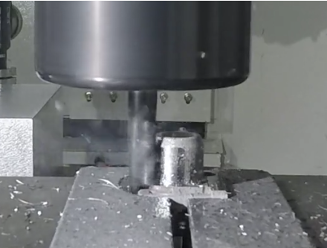 Therefore, our original set-up strategy for these surfaces was to create two fixtures that were also 3D printed.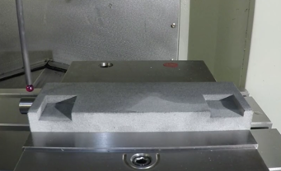 One to hold the part while we cleaned up the outer diameter of the barrel and blind hole. The other was designed to clamp on the barrel and use the hole to locate and lock the part in place.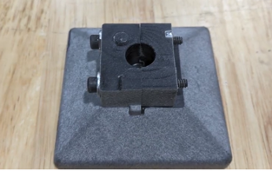 In the end, we realized that we had over-complicated our set-up and only needed a single fixture to get the job done since the toolpaths were simple 2-½ axis.
One Shop System is able to print 185 of these parts in a single build and over 1,500 a week at a cost of $12 per part as-printed with very little post-machining.

To compare costs we had this holder quoted with a large manufacturing on-demand service bureau for CNC. For a single part, the price was $2,950 with a lead time of 8-days produced in the US versus $1,470 with a 14-day lead time if we sourced overseas. For 1500 parts the price was $92.50 per with a 30-day lead time domestically and $46 per with a 40-day lead time internationally. These prices did not include cost or ETA of shipping.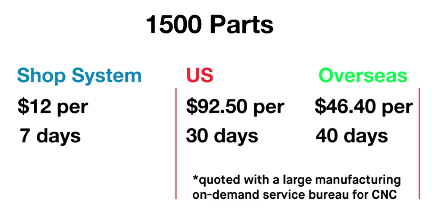 Printing on the Shop System also allows for manufacturing flexibility such as reducing minimum order quantities and the cost of large inventories. Other benefits include the ability to produce new or improved designs without requiring additional tooling.
3D printing allowed us to produce a highly optimized part with minimal post-machining. The part was printed with an extreme reduction in both manufacturing lead time and part cost. For more information on the Desktop Metal Shop System, please click below.