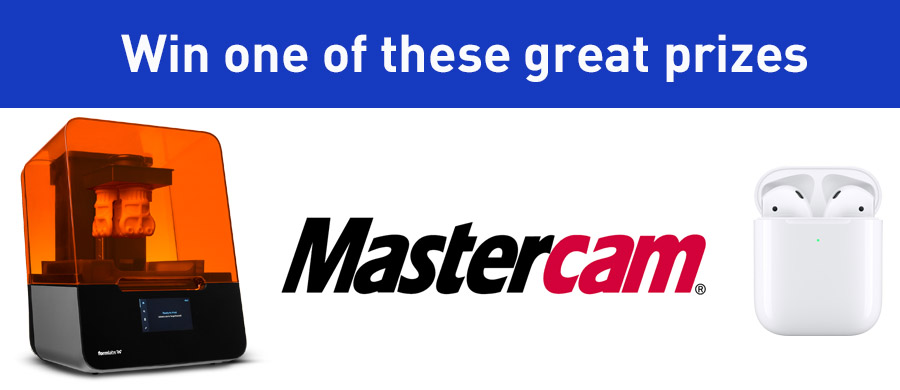 We will be raffling off some amazing prizes at the Xpand3D event on Oct 15 – 17, 2019. And here's the best part . . . there's no need to buy a raffle ticket! All you need to do to be in the drawing is to attend at least one day of the event and fill out a simple survey. A couple minutes of your time gives you a chance at winning one of these awesome giveaways:
A Form3 3D Printer – an industrial-quality desktop SLA 3D Printer from Formlabs ($3,500 value)
A free seat of Mastercam – any product of your choice up to $6,000!
A pair of Apple Airpods – wireless earphones are the sound of freedom ($200 value)
Don't miss out on this great event or this chance to win a valuable prize. Register for the event today by clicking the logo below.