Today we are going to talk about a portable CMM called the CMM Master. The CMM Master is based on the Renishaw Equator, and powered by Verisurf's AUTOMATE software. The working volume is approximately 12" X 12" X 6" up from the plate. It has been volumetrically error mapped with the Verisurf software to an accuracy of +/- .0005î, making it more accurate than the standard Equator. Its single point repeatability is within a couple of tenths!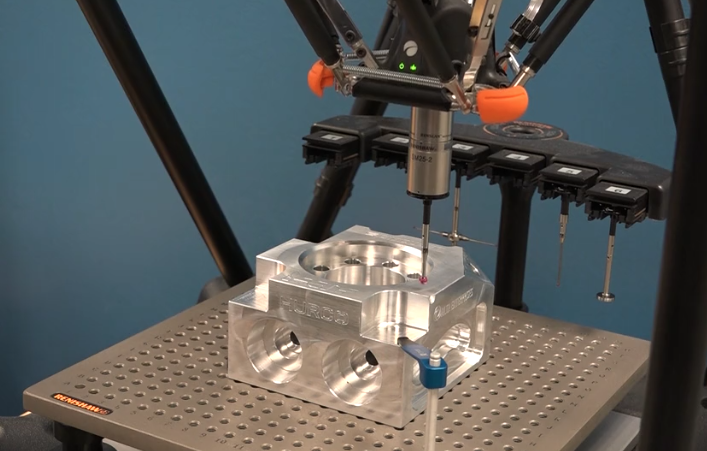 Verisurf's AUTOMATE software, allows you to create complete automated inspection plans. Once this plan is created, you click on the Play button and AUTOMATE takes over. It runs the full inspection plan, collects data for each feature, and at the end of the routine automatically generates a date and time stamped report.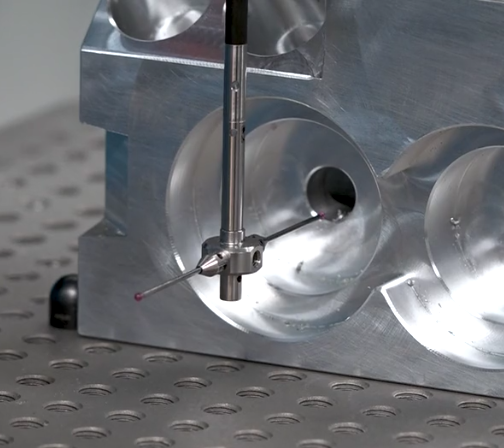 The CMM Master is very fast. It has a maximum movement speed of 500 mm/s, or 19.7î in/sec. If you choose to use the probe as a scanner, you input the scan parameters in Verisurf, and the probe scans at a maximum speed of 100 mm/s, almost 4î per sec. At the same time, it can collect up to 1000 points/sec.
The CMM Master has built in, user-friendly Calibration Routines that allow you to ensure the accuracy of the inspection tools, as well as the reports being produced.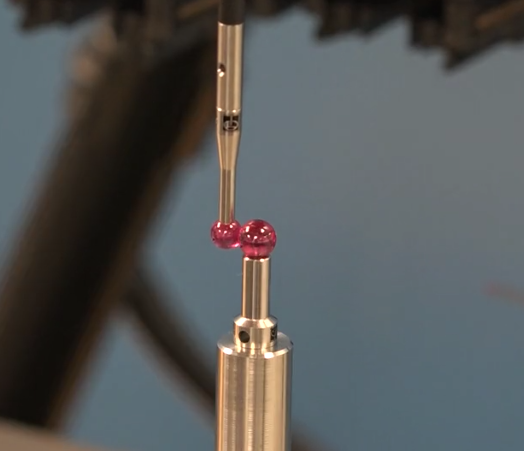 One of the convenient functionalities of the Verisurf software is the ability to prompt the CMM's 6 position Probe rack. This allows you to perform automatic probe changes without the need to interrupt the inspection plan nor calibrate between measurement sequences. The wide assortment of probes and styluses that are available in the Renishaw probe catalog.
One of the great advantages of having the MCUlite Joystick is that you are able to perform manual inspections directly on the part, without requiring a CAD file. Simply maneuver the probe and touch off on the features you want to measure; Verisurf provides the resulting measurement data.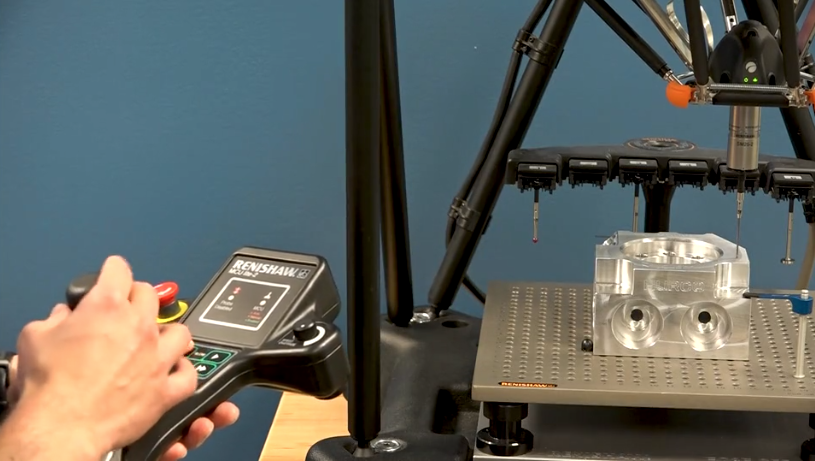 As you can see, the CMM Master is one of a kind. This portable, automated, Verisurf powered inspection system, allows you to quickly and accurately produce inspection reports right on the shop floor!
For more information on CMM Master, please click the button below.