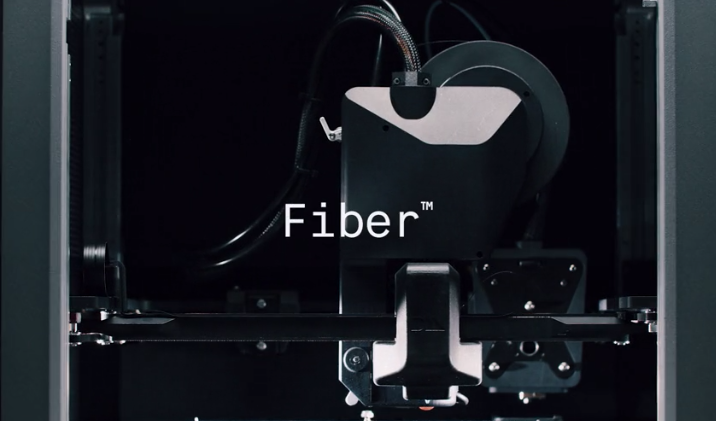 Desktop Metal, the company committed to making 3D printing accessible to engineers and manufacturers, announces the world's first desktop 3D printer to fabricate high-resolution parts with industrial-grade continuous fiber composite materials used in automated fiber placement (AFP) processes. Based on a new process called micro automated fiber replacement (μAFP), users can now print parts with a superior level of strength and stiffness, and in a broad range of materials, that traditionally required million-dollar AFP systems. This affordable new platform produces parts using materials that are two times stronger than steel at one-fifth the weight.
Fiber 3D printers feature one of the largest build envelopes of any continuous fiber desktop printer. They can be purchased as individual units or arranged in print farm configurations of 6 or 10 printers.
"For the first time, Fiber printers combine the material properties of high performance AFP continuous fiber materials with the affordability and speed of a desktop 3D printer."  –  Ric Fulop, CEO and co-founder of Desktop Metal.
Starting at $3,495 and combining continuous fiber tape with industry-proven composites, Fiber™ makes it possible for every engineer to create parts with unrivaled strength and lightness, all from their desktop.
Watch an introductory video and download spec sheets and material sheets by clicking the button below.