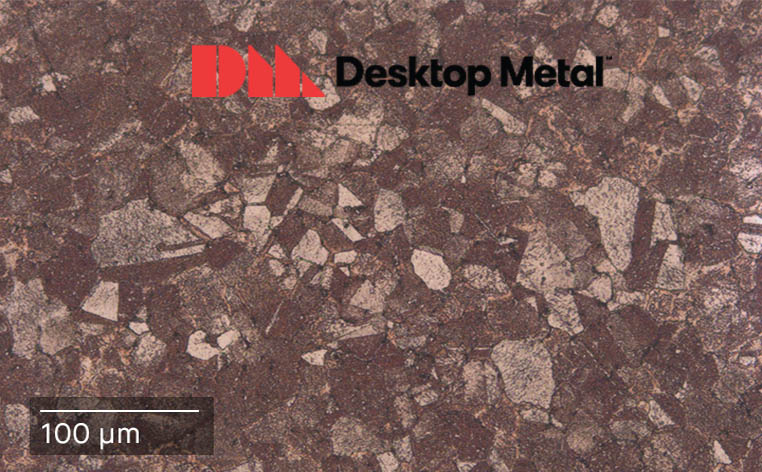 Now Commercially Available to Studio System Customers Worldwide, Copper Enables High-Performance, Highly Optimized Parts for Oil & Gas, Auto and Consumer Products Industries
Desktop Metal​ recently announced the launch of copper for the Studio System. With its excellent thermal and electrical conductivity, copper is considered an ideal material for transferring heat or electricity and is used in virtually every electronic device made, as well as in many of the heat exchangers used across a variety of industries, including oil and gas, automotive, and consumer products.
A key benefit for Desktop Metal customers is that the copper material used with the Studio System is pure copper. Unlike laser-based processes, which often print chromium zirconium copper, the Studio System's proprietary Bound Metal Deposition process is able to print pure copper, unlocking the full benefits of the material.
"Known for its excellent thermal and electrical conductivity, copper is a highly desired material for a variety of industries and applications, such as heat exchangers and electrical components for heavy industries to consumer products," said Jonah Myerberg, CTO and co-founder of Desktop Metal. "Whether for heat sinks, electrical motor and power grid components, or resistance welding electrodes, 3D printed copper on the Studio System is an ideal choice for manufacturing parts featuring complex geometries."
Please click the button below for more details on the new Copper material, as well as all the other available Desktop Metal materials.