The Freescan Combo 3D Scanner is a multifunctional, hybrid light source, metrology-grade scanner. The tiny footprint makes scanning of tight quarters much more accessible than with traditional handheld scanners.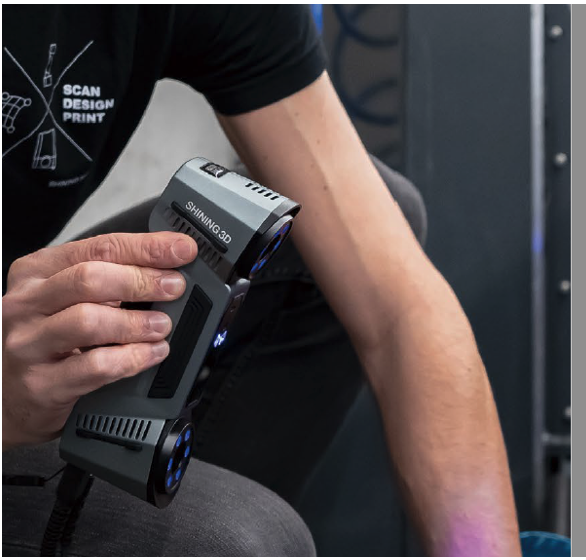 By having four (4) working modes, the Combo is perhaps the most versatile, handheld scanner, on the market.
In Laser mode, it offers multiple laser scanning options; multi-laser scanning (26 crossing lasers), single laser line scanning (for deep holes) fine line scanning (for very high resolution) and infrared (structured light) operations.
In Infrared mode, the Combo offers scanning where targets are optional for highly detailed objects or subjects. And while the speed of multiple laser line scanning is 1.86 million points/second, the infrared mode scans at an incredible speed of 2.5 million points/second.
Having a total tolerance of just 20 microns (.00078") and a maximum resolution of just 30 microns (.0012"), this scanner is perfect for high-precision metrology applications as well as reverse engineering, organic scanning and just about any other scanning application.
The resolution in Fine Laser mode, where the scanner uses seven parallel laser lines for scanning can achieve incredible levels of detail.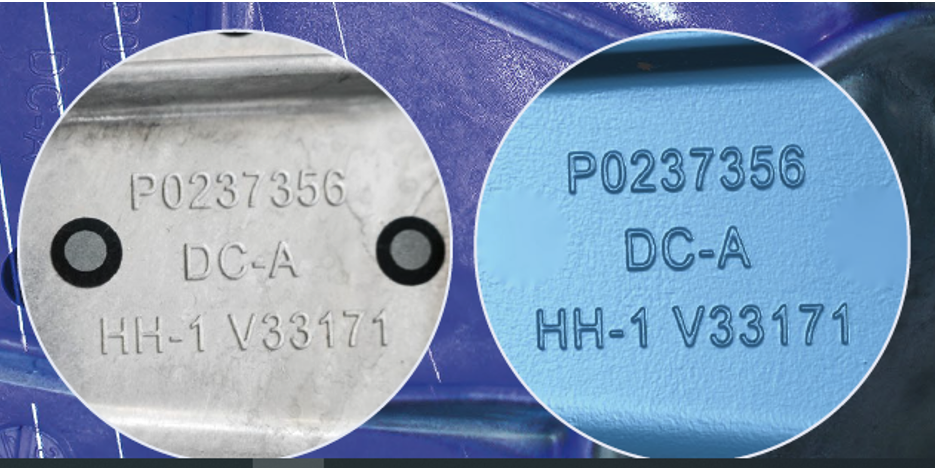 Due to the compact size and revolutionary design, the scanner is amazing at capturing fine detail, even 'seeing' into very small holes and capturing enough geometry to adequately measure and capture GD&T requirements such as Cylindricity.

In infrared mode where targets are not needed for feature-rich models, scanning an object like a car seat becomes fast and painless.

Having a volumetric error of just 33 microns/meter in Multi-laser mode makes this scanner an excellent choice for those larger object scanning projects.
At an extremely competitive price tag, the Combo is the most impressive handheld scanner yet to offer a huge assortment of scanning capabilities inside a single unit.
Please contact Joel Pollet for more information.