Let's take a look at Geomagic Wrap, a powerful software for point cloud or mesh editing.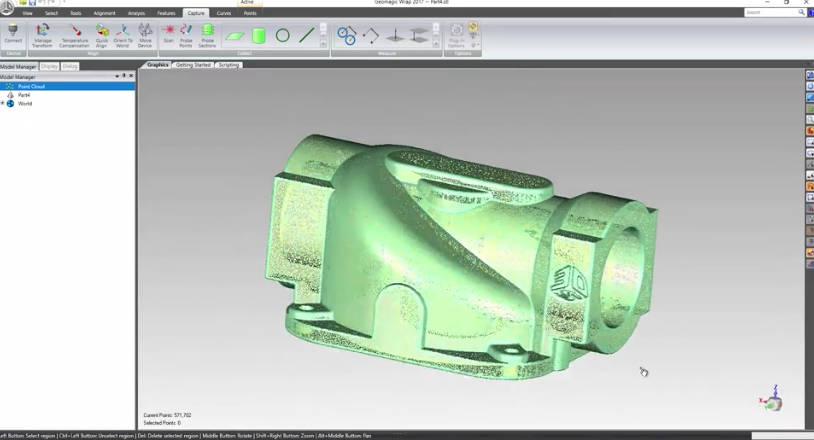 Wrap has a collection of tools used for cleaning and finalizing polygonal files to make them suitable for part inspection, reverse engineering, 3D Printing, and more.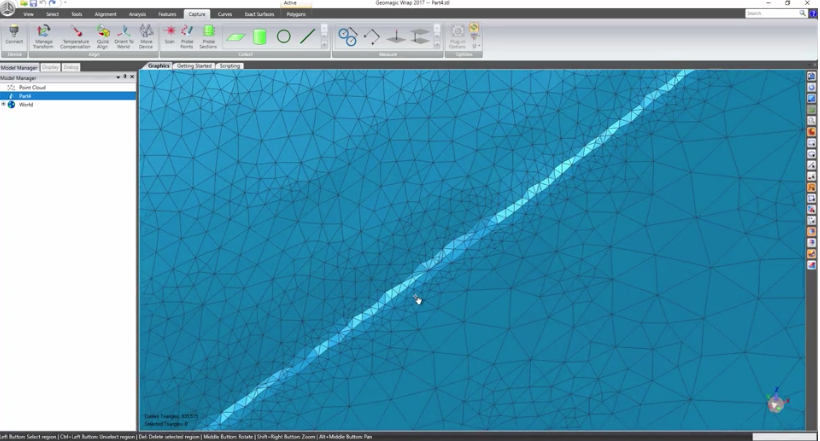 The files can come from a traditional CAD system, a laser or structural light scanner, or even a CT scanner.
While standard tools for patching of holes is very robust, other tools for making mesh files less dense (aka Decimation) or increasing a scan's polygons (aka Refining a Mesh) offer excellent control over mesh file resolution.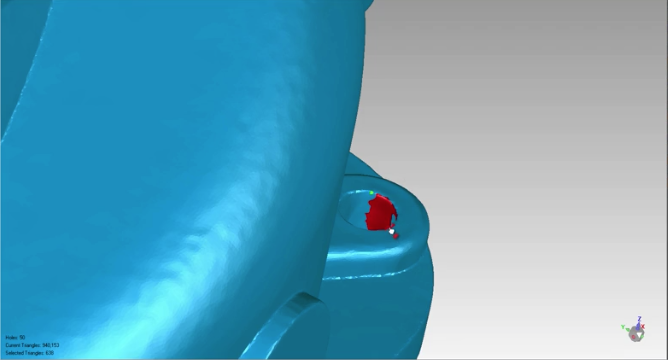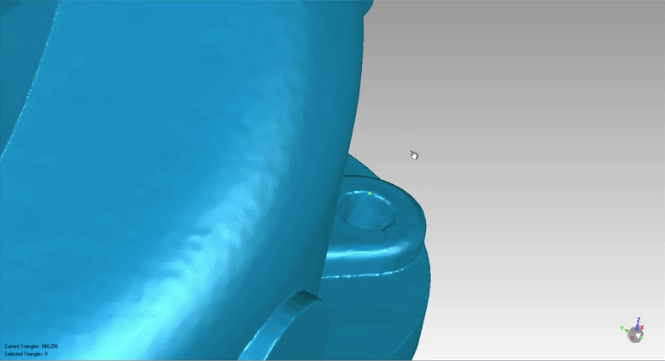 The Closed Manifold Tool checks to see if mesh files form full volumes and would therefore be 3D printable or could be made into a solid model. The quick smoothing of edges and rough spots on a part are quick to execute, using the enhanced Smoothing set of tools.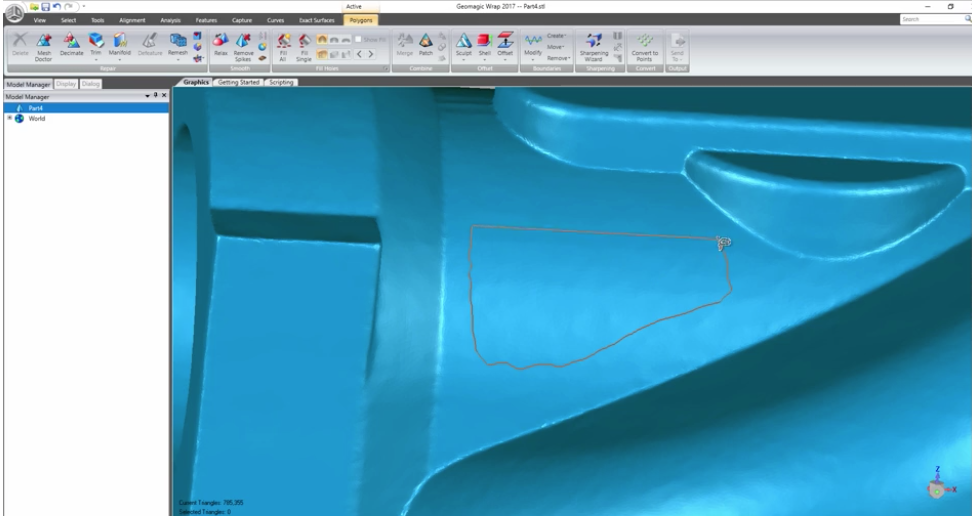 The Defeature tool functions as a magic eraser. Anyone who has dealt with mesh files is familiar with trying to adjust certain areas of a part where the mesh didn't necessarily come out smooth due to either dirt or grease on the part or simply a bad scan.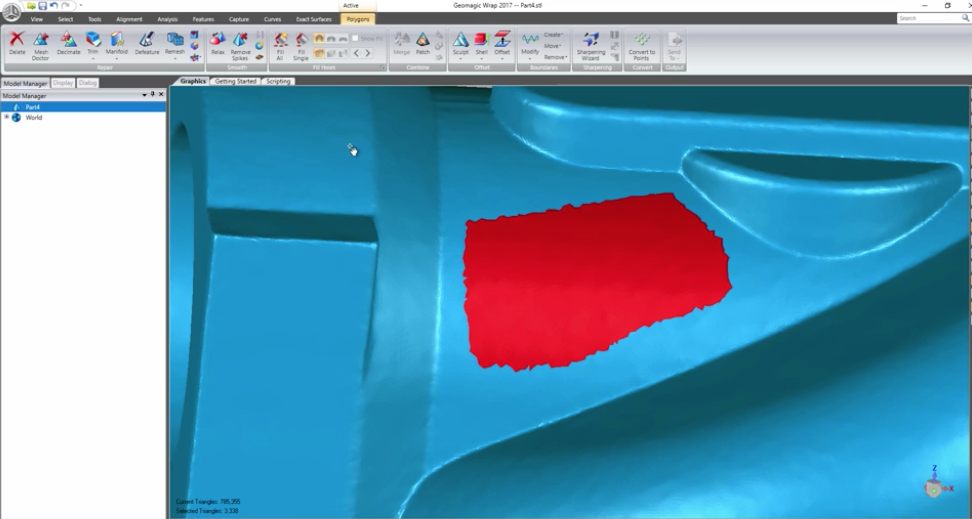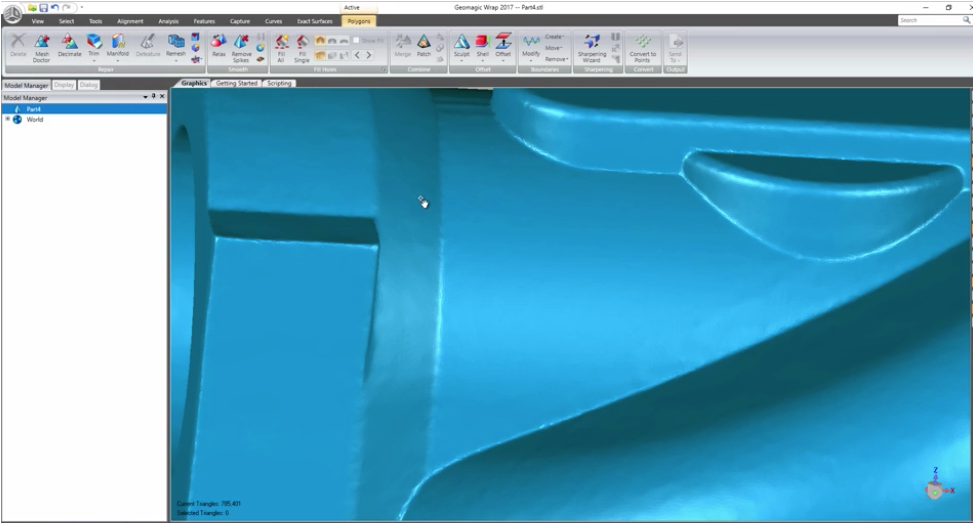 Isolating and exporting of individual analytic part features is also a function of Wrap, enabling a user to export cylinders, cones, spheres, planes and wedges.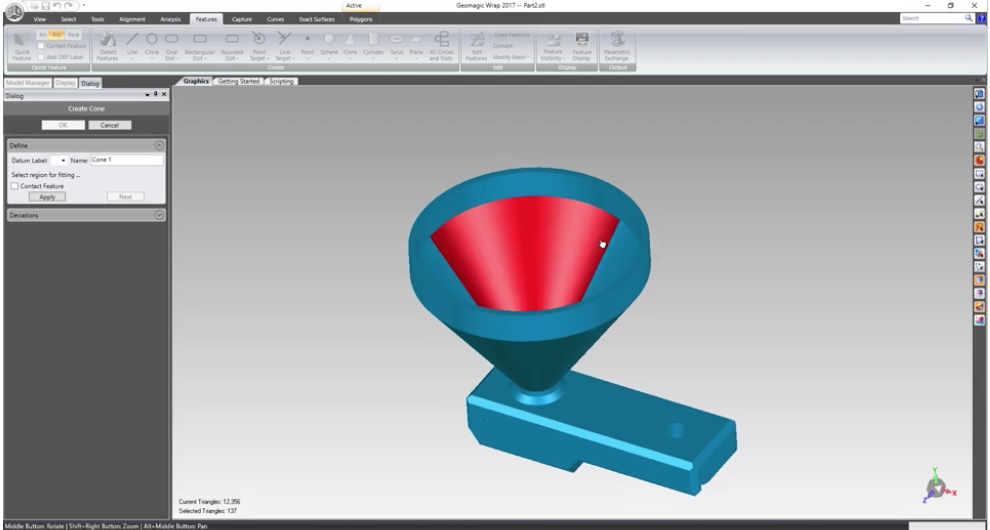 Sketching curves on parts has never been easier. Using Wrap, a user can simply click and move their mouse over a 3D model and isolate a part section for deleting, embossing or engraving.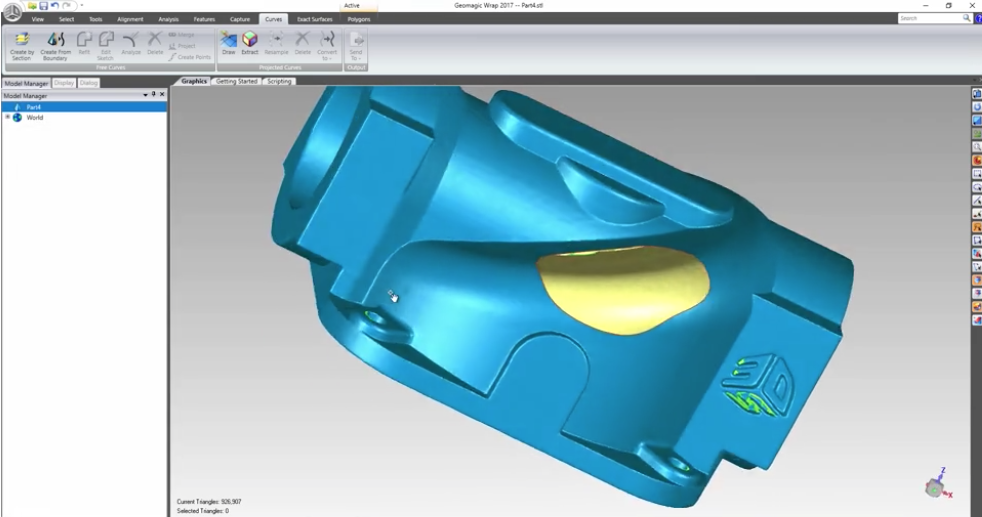 The trimming tools enable analytic or complex organic parts to be trimmed by planes or curves and allow the result to be capped off to ensure the formation of a 3D volume.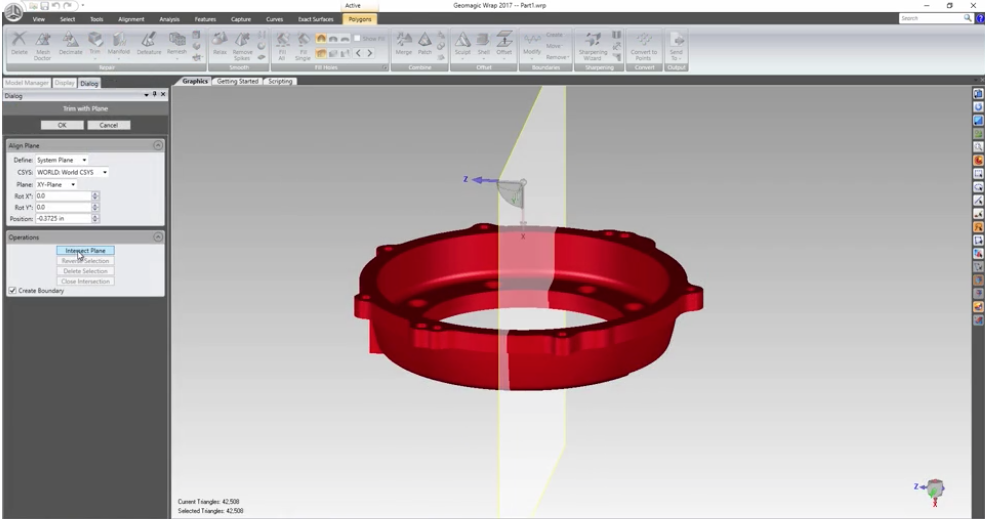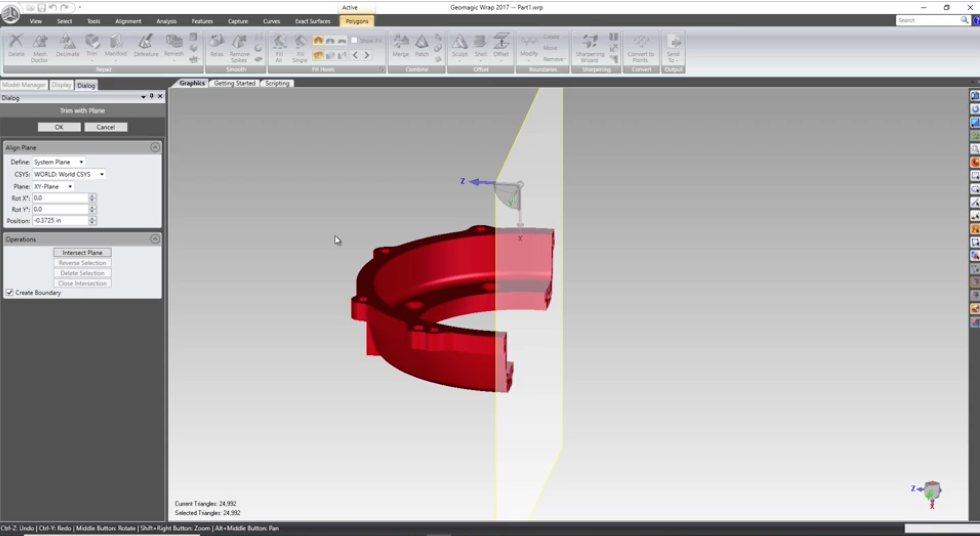 Lastly, the ability to export to dozens of polygonal and CAD formats render models suitable for toolpath creation in CAM, as placeholders in CAD assemblies or for FEA analysis.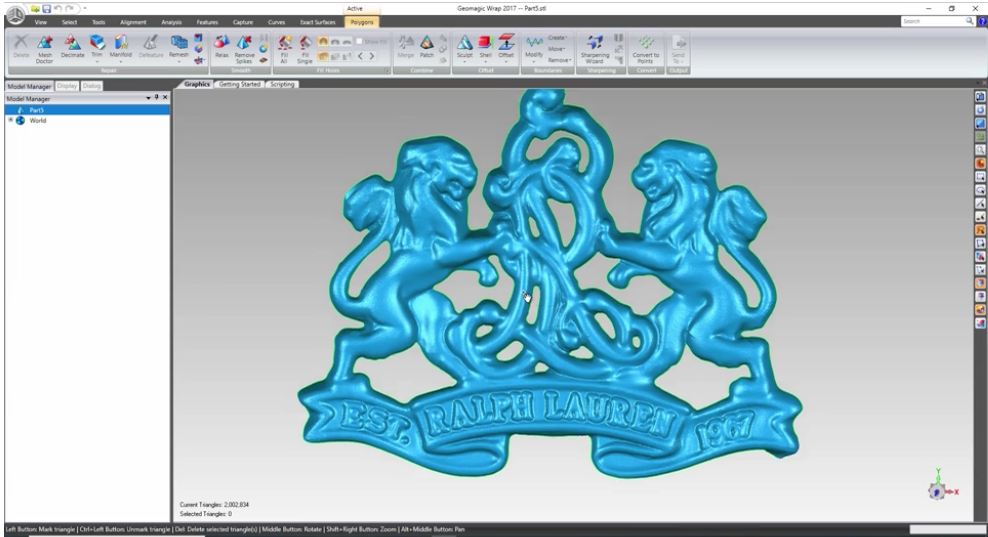 Complex organic shapes are also easy to manipulate in Wrap. In the images below we built a patch to seal off a portion of the head scan. Even models that originate from CT scans are easy to edit and manipulate in Wrap.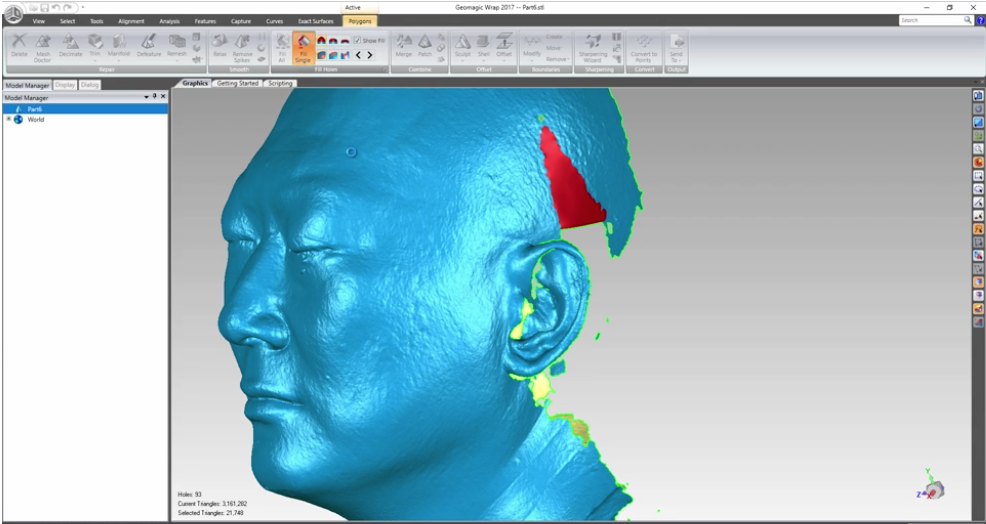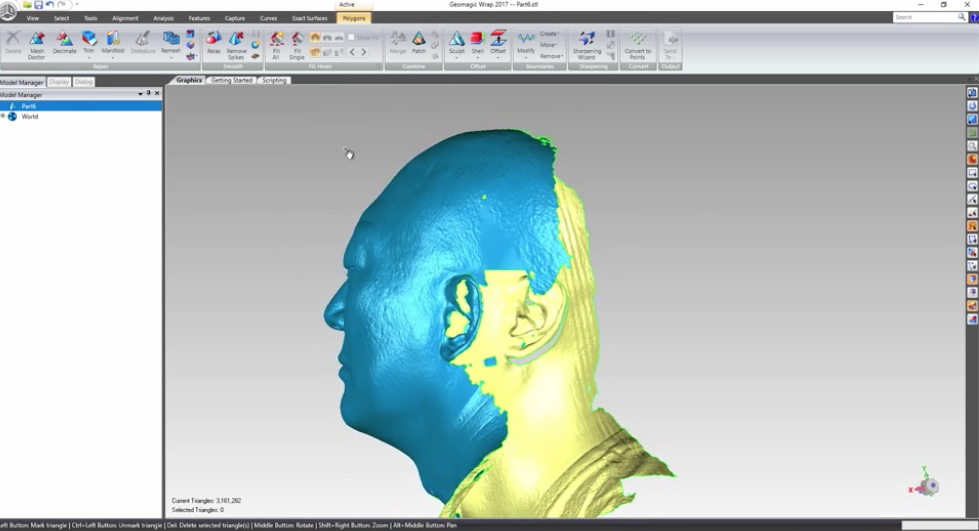 For more information on Geomagic Wrap, please click the button below.