Join us for a day of metal 3D printing & learn why it has become additive manufacturing's hottest growth engine.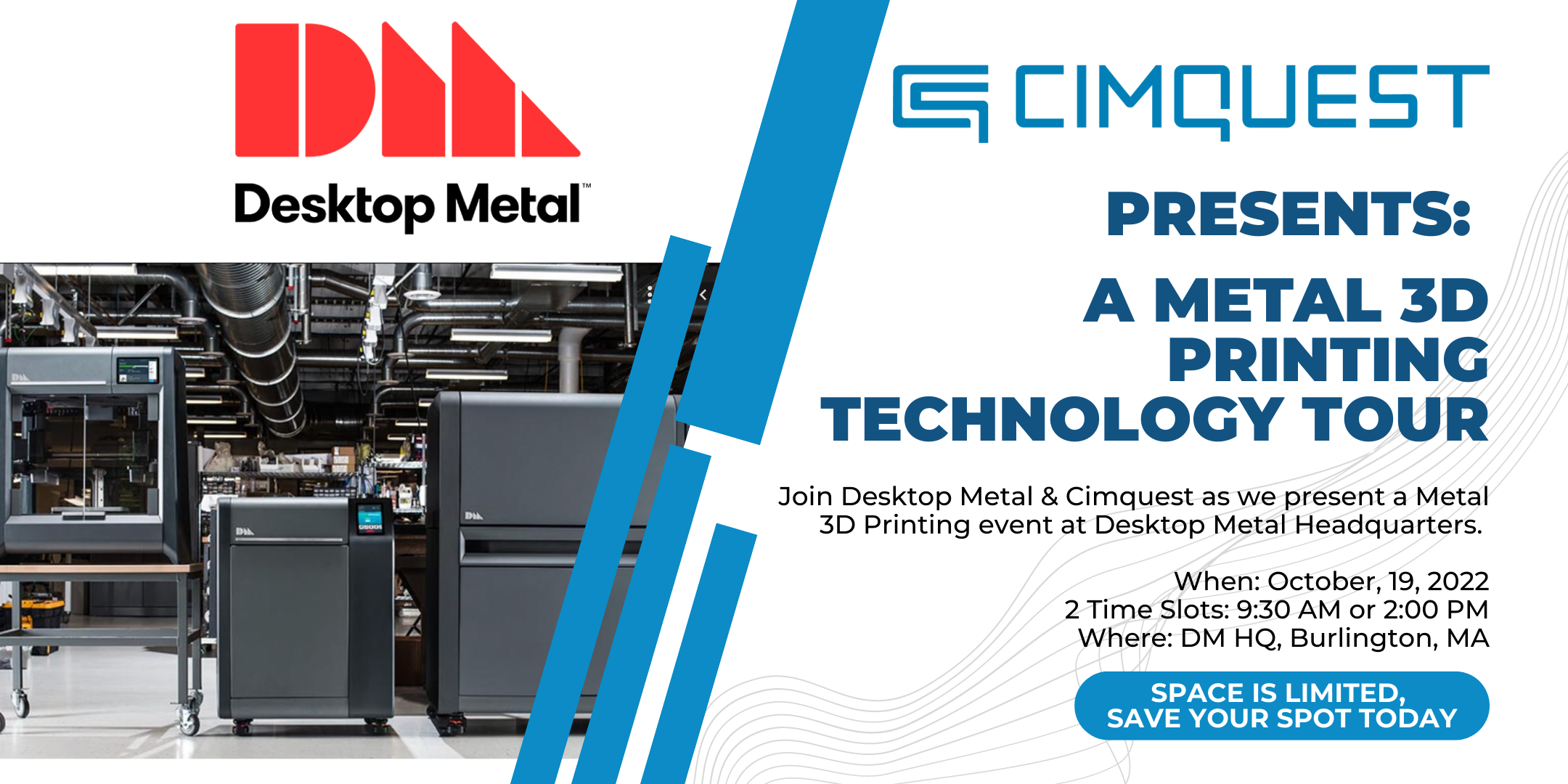 In less than a decade, Desktop Metal has helped to invigorate the additive manufacturing industry. Founded in 2015, they have endeavored to make metal 3D printing accessible to all engineers, designers, and manufacturing professionals. They've also invested in Metal Binder Jetting (MBJ) and Bound Metal Deposition (BMD) to power their Studio System™ and Shop System™ machines. Desktop Metal's investments have enabled the possibility of metal 3D printing for prototyping, tooling, and low-volume to mass production. Desktop Metal machines have excellent part quality, competitive costs per part, best-in-class repeatability, are easy to use, and operate in such a way that allows for flexible manufacturing.
This special event, taking place on Oct. 19th in Burlington, MA, will give you critical knowledge of metal additive manufacturing, providing you with a better understanding of why this technology is pushing the industry forward and how companies are using this technology to continually advance and surpass the competition.
At Desktop Metal's headquarters you will experience:
A behind-the-scenes tour of Desktop Metal's headquarters
Learning about their journey for providing the latest metal 3DP solutions for prototyping and end-use production
Discovering how industry-leading companies are leveraging metal 3DP technologies to solve critical problems and gain an advantage over the competition
Although this event is free, there are a limited number of spots available, so you must register ahead of time! Don't miss out on learning how metal additive manufacturing can help you stay at the forefront of the innovation curve.