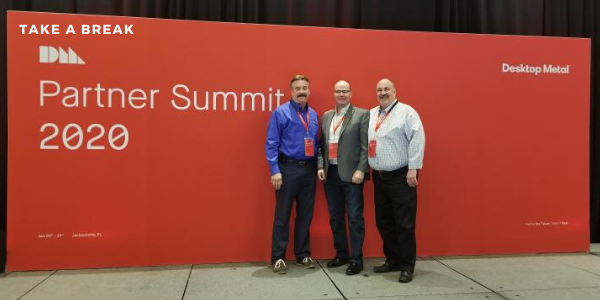 Late last month I had the opportunity (along with others from Cimquest) to attend the annual Desktop Metal conference in Jacksonville Florida. Unfortunately, the sunshine state didn't live up to expectations with overcast skies, high winds, and temperatures in the low 50's. Everyone seemed to blame us northerners on dragging the arctic winds with us on our travels. However, despite the cool temperatures, we had a great time gaining a better understanding of the hot new technologies that Desktop Metal is going to and has brought to the market.
Sitting through the presentations I had to reflect on the fact that this very young company (just over 4 years old) has and is revolutionizing the world of metal additive manufacturing and beyond (see Fiber below.) Ric Fulop's vision of mainstreaming metal 3D Printing and bringing about a new chapter in additive where the production of metal printed parts can reach a level of simplicity, volume, cost-effectiveness and repeatability never thought possible. In fact, it reminds me of what HP has done to make the production of additive plastic parts competitive to low volume injection molding.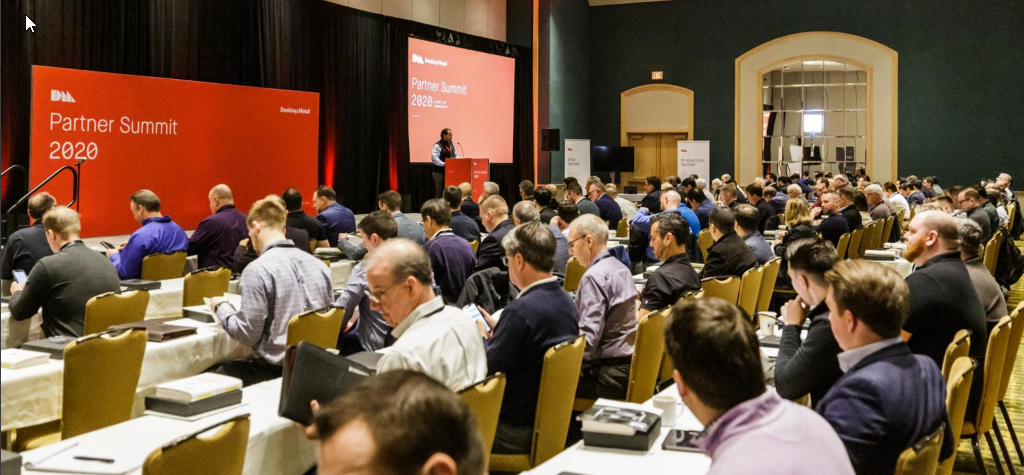 Since the first shipments of the office-friendly Studio printer back 2 years ago, the talented team as Desktop Metal has continued to improve upon the technology making the system (Printer, Debinder and Furnace) even more capable with more material options and greater ease-of-use. Rather than plowing forward with just new technologies I am impressed with how they continue to reinvest in their first product offering.
Back in November, they announced a new product to be released later this year called the Shop System. At the meeting, it was evident that they are making great strides in bringing this game-changing technology to the market. This printer system will bring high-speed metal printing to the masses and will offer a tool for the machine shops that has a unique value proposition to bring new business into their shops. In the typical CNC process, an end-user starts with a billet of raw stock material that needs to be programmed, fixtured and machined on complicated multi-axis machines and possibly refixtured with additional setups and programming on other machines. The new shop system provides a very low labor method to produce metal parts in low to mid-volume production numbers that require just simple finish machining of critical surfaces and features. As the complexity of parts increase due to the integration of generatively designed parts, shops that are not embracing the new technologies such as the Studio and Shop Systems risk being left in the dust as their competition embraces this brave new world.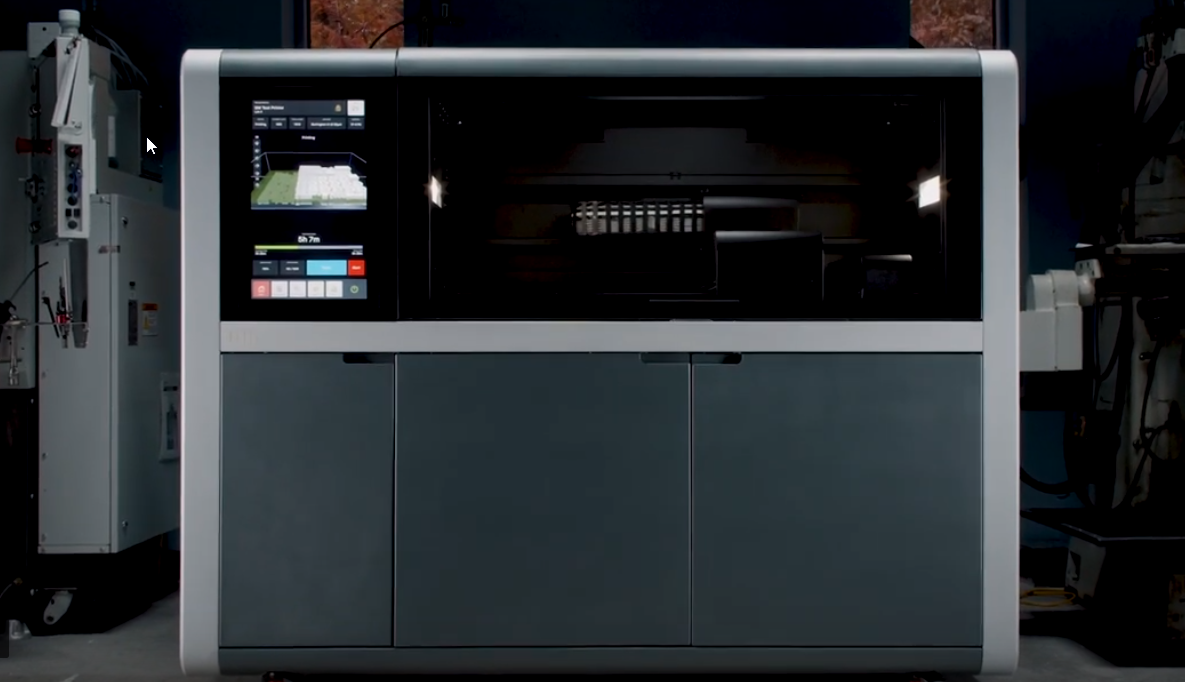 Another exciting topic covered during the meetings was the upcoming Fiber system. So you might ask why would a company called Desktop Metal develop a resin/composite 3D Printer? What if you could print a part on such a printer and produce a part that is stronger than aluminum but at the same time lighter? As material science has progressed over the past 75 years more and more parts that have been produced in metals have been transitioned over to other materials. This transition is going to continue for the foreseeable future. If you are a shop that is only working with metals, you will continue to find your customer base and opportunities for work on a continual decline. However, not only can the parts off of the Fiber be used for end-use applications, but they can also be used for other applications such as jigs and fixtures to help aid in your traditional metalworking applications.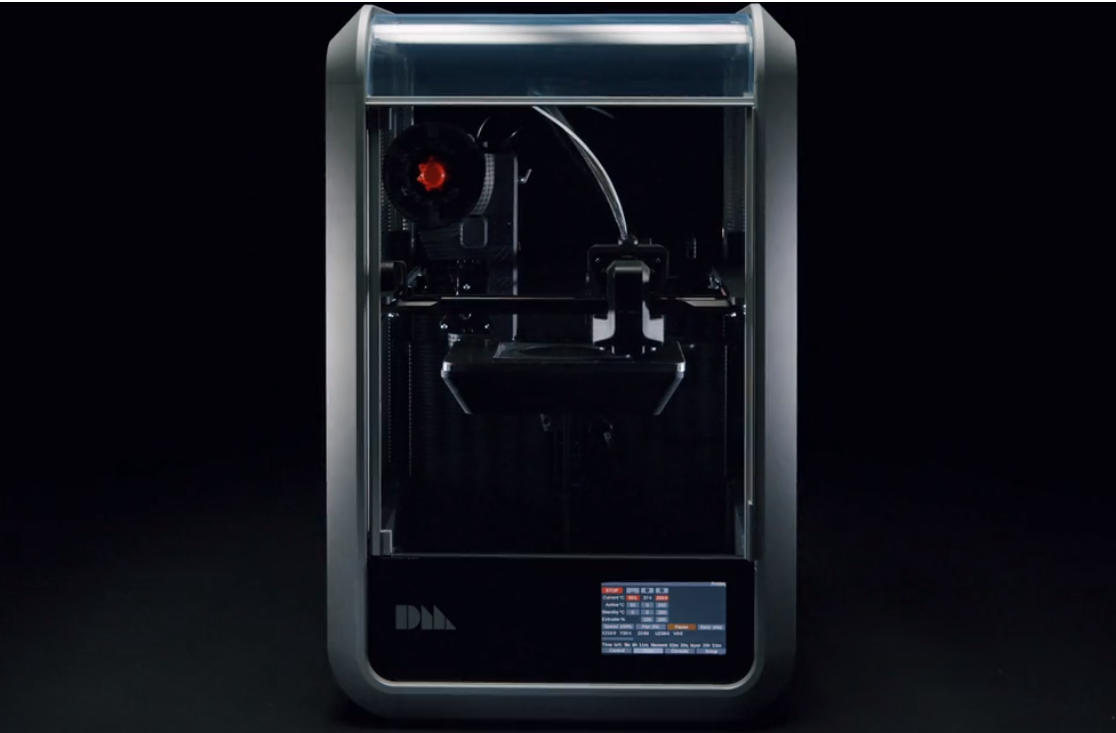 So the reseller conference contained lots of good information and was a great opportunity to network with a large number of other companies helping to promote the major shift happening in the world of additive manufacturing. It is very clear to me that Desktop Metal is going to be one of the significant forces in that shift, and I encourage you to take a breather from the day to day hecticness of your job and/or business to educate yourself on this important ingredient in today's manufacturing ecosystem.
Rob Hassold | CEO/Founder Cimquest, Inc.