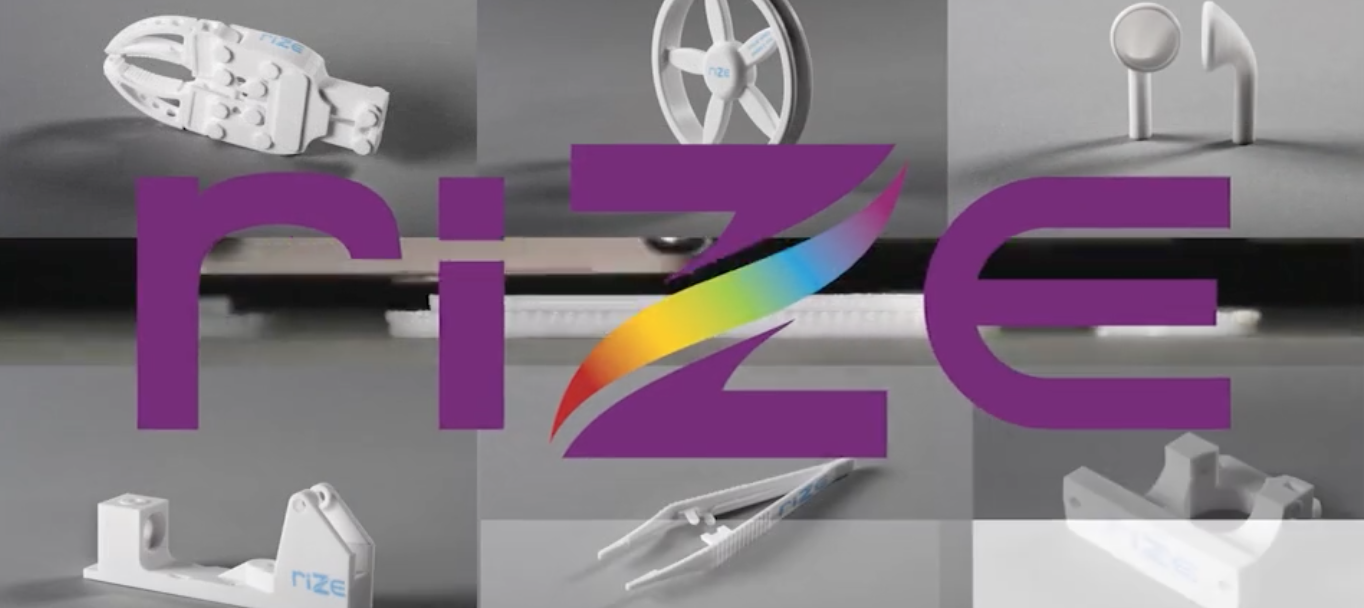 The Rize One is a machine capable of producing engineering grade parts and it eliminates many of the headaches associated with post-processing. Tooling, jigs, and fixtures are essential components of the manufacturing process. They serve as the supporting cast, helping with everything from aligning and holding product components, to assembling and testing sub-assemblies at all stages of production.
In product design, as processes improve and new iterations are introduced, it is common for new tooling to be needed on very short notice. This also holds true for machine shops and assembly houses who receive customized orders for low volume production.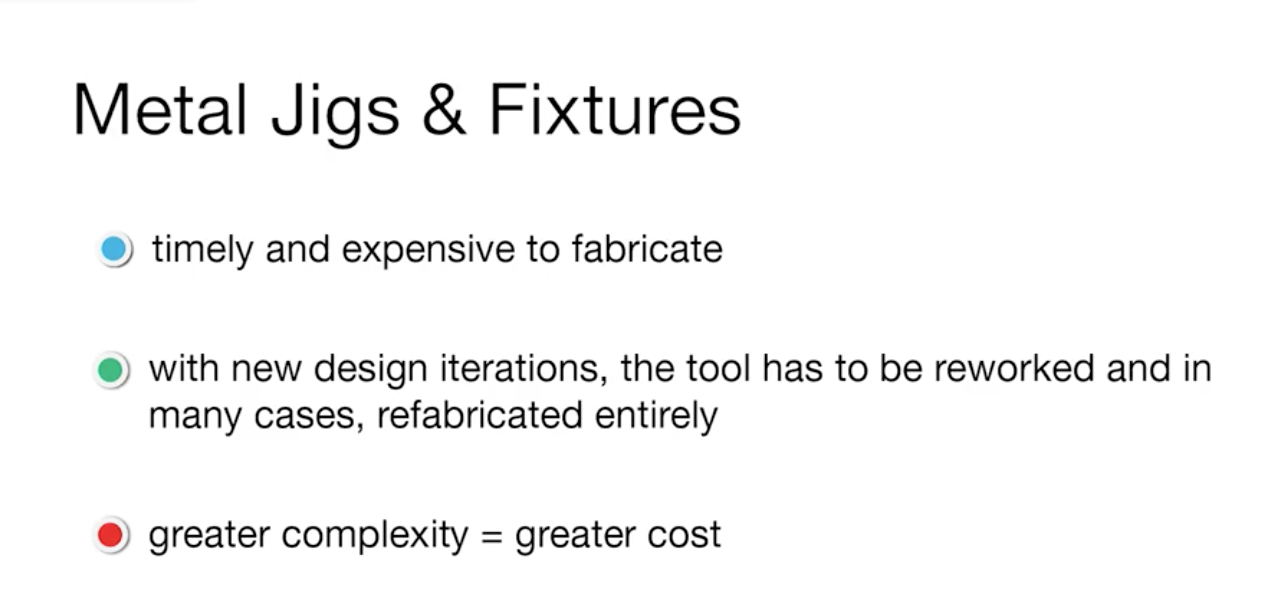 Traditional tooling is made primarily of metals to ensure strength, stability, and durability. However, these can be timely and expensive to fabricate, especially for intricate components and one-off parts. If changes are made to a design, the tool has to be reworked and in many cases, refabricated completely.
The Rize One offers an on-demand solution for printing jigs & fixtures. The moment a new iteration or project calls for updated tooling, a part can be produced in a matter of hours. Supports break away manually so there is no need for a water bath. Since Rize's process creates parts with higher Z strength than common extrusion-based materials, their fixtures have the strength to tolerate common stresses of industrial fabrication and assembling.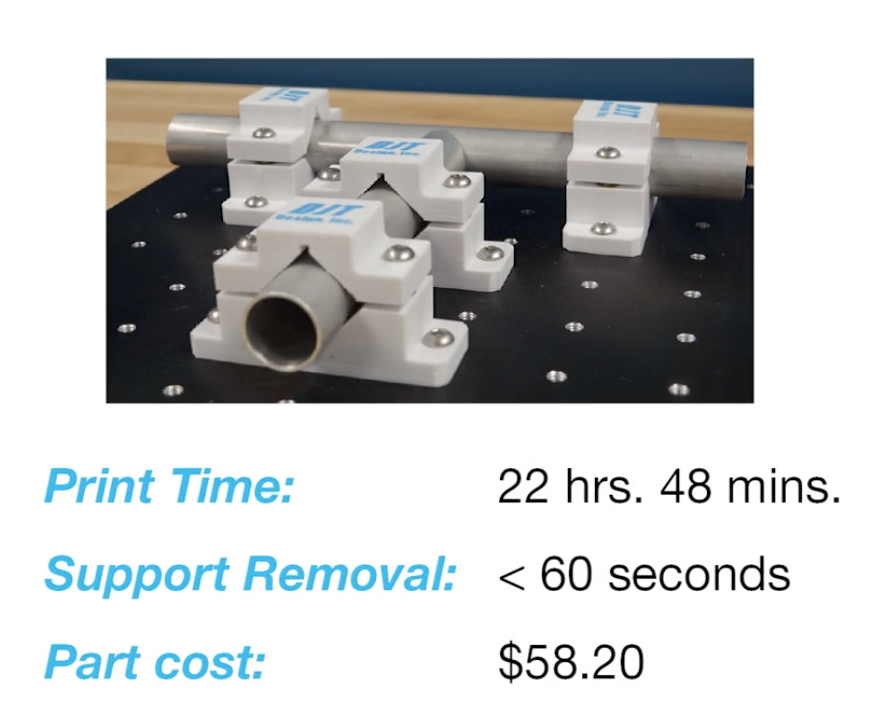 This first example is a welding fixture consisting of four individual parts. This fixture secures the pipes in place while a welder can efficiently join them together.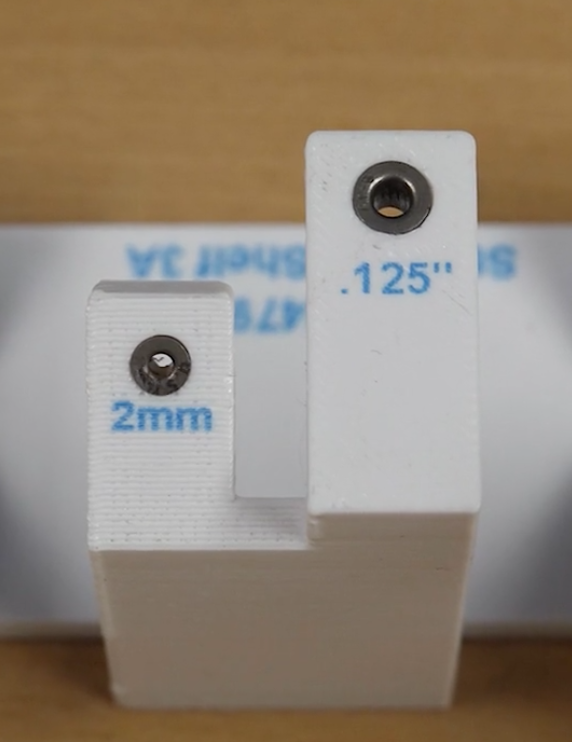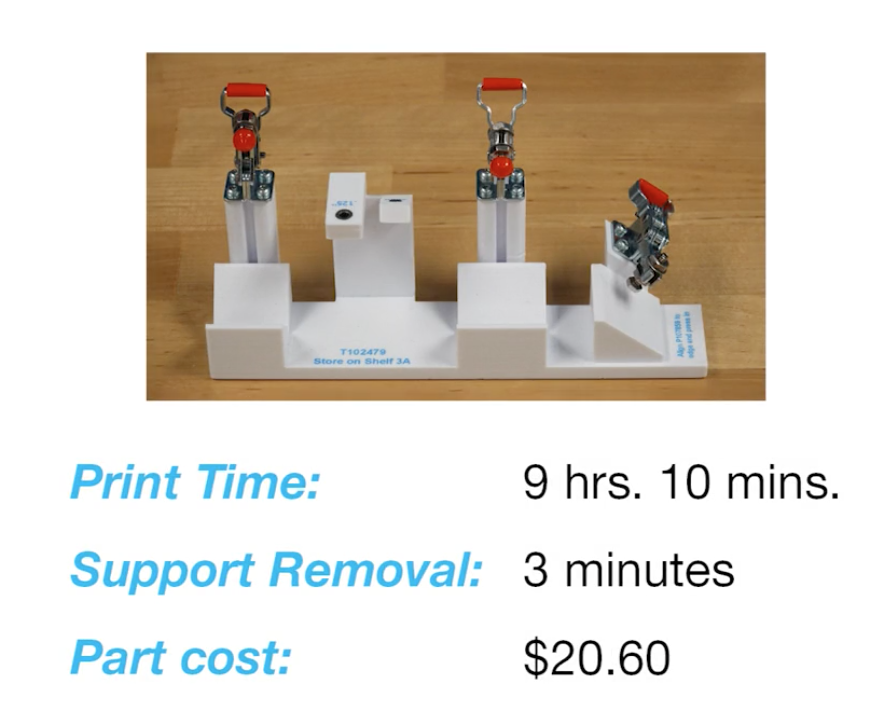 This second part is work holding fixture and drill guide. The part is positioned in the v-blocks and then clamped into place. The drill bushings orient and guide the drill bits. A key benefit of Rize is the ability to print functional permanent inks on the part. Here we can see the fixture's part number, storage location, and assembly instructions.
Please click the button below for more info on the Rize 3D Printer.