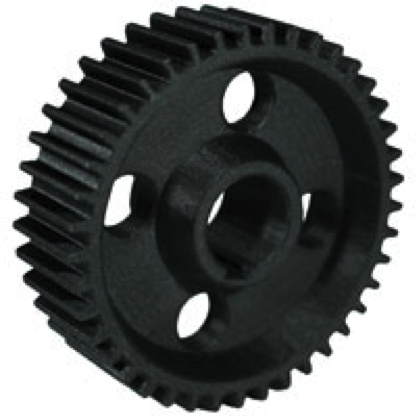 RIZE has enhanced the value of their RIZE ONE 3D printer by providing a compelling range of new materials, including carbon composite, to enable a new set of industrial applications. The current materials, RIZIUM™ ONE White and Black are already demonstrating their value in delivering strong and safe parts for functional prototyping, jigs, tools and fixturing and end-use service parts. RIZE recently added RIZIUM™ CARBON and will release an additional material called RIZIUM™ ENDURA in 2019.
RIZIUM™ CARBON is based on an engineering-grade thermoplastic, reinforced with carbon fiber for a higher modulus and incredible visual finish. RIZIUM CARBON is ideal for applications such as functional prototyping for manufacturing.
RIZIUM ENDURA, for its part, is a fiber-reinforced filament that offers high accuracy printing and high impact strength. RIZE says the new material is well suited for producing large functional parts. Notably, RIZIUM ENDURA is compatible with the XRIZE's full-color inks.
For more information about the RIZE products, their current promotion and more details on the new materials, please click the button below.