The RIZE ONE is now the world's first industrial 3D printer certified with UL 2904 GREENGUARD.
RIZE One is the first and only 3D printer to be certified for health and environment safety under the stringent UL 2904 standards. 3D printers are known to emit up to 200 VOCs and ultrafine particles that can impact users' health and create long term liabilities for companies. Users can now implement the trusted RIZE printers and scale it from engineering all the way to the production floor with no facility changes. The certification includes not only the print process but also the post processing.
USP Class VI Certified RIZIUM ONE Material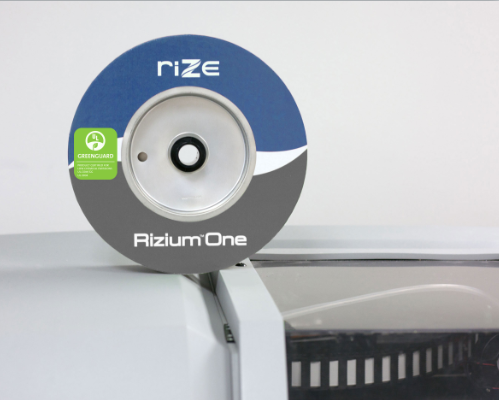 Parts 3D printed with RIZIUM ONE filament and inks conform to USP Class VI specifications for plastics. Class VI specifications designate material as safe for use in manufacturing medical devices. Pharmaceutical, medical device, food & beverage companies can use the trusted parts from RIZE for applications from functional prototyping to end-use parts.

Come check out the RIZE ONE printer in person at our Xpand3D manufacturing event next week Oct 15-17 at our headquarters in Branchburg, NJ. Find out more details on the event by clicking the button below.