The biggest, and likely most obvious, reason to train your employees is that it increases their productivity and quality through increased abilities.
Training ROI on an employee can be equal to, or better than, a monetary pay raise while building confidence and commitment.
Training increases employee morale, motivation, and creativity. Believing in your employees enough to send them to training gives them a sense of belonging and worth, which increases morale, motivation and creativity. Be sure to be open and make time to listen to all their new ideas when they get back.
Training can increases communication and trust between employees and managers. Managers can be both the weak link or the magnetic force that keeps employees with a company. Managers and employees should discuss goals and expectations before training. After training, discuss the best thing(s) employees learned and how they can be implemented. Remember, employees don't leave companies–they leave managers.
Training intangibles – When employees are better prepared technically they have a higher positive attitude, which correlates to better customer relations and reduced scrap rates.
Stay tuned for another training-related blog post next week when we will discuss how to get the most out of employee training. For more information on the training that Cimquest offers, please click the button below.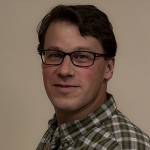 Shawn Spinneweber has an A.A.S. in Machine Drafting and Design, is a PA journeyman Tool & Die Maker, a manufacturing curriculum developer and a lifelong learner. He is has taught over 400 apprentices and over 300 individuals in different manufacturing courses; many of which he had developed. He enjoys time with his wife, daughter and son along with roasting coffee, archery, and rebuilding things.