Ultimaker Offers 3D Printing Promos that Include Carbon Fiber
When it comes to high-quality, reliable, and precise 3D printing, Ultimaker stands tall as a true pioneer. Their cutting-edge technology and user-friendly design have captured the hearts of makers, engineers, designers, and educators worldwide! From now until September 30th, we are running some Ultimaker 3D printing specials that you won't want to miss. These promos involve Carbon Fiber, which is a blend of carbon fibers and a thermoplastic base, resulting in an incredibly strong and lightweight material. This combination grants your 3D-printed objects unparalleled strength, stiffness, and durability. From functional prototypes to robust end-use products, it's a dream come true for engineers and makers alike. Whether you're a new user or an existing user of their platform, there is a deal for you!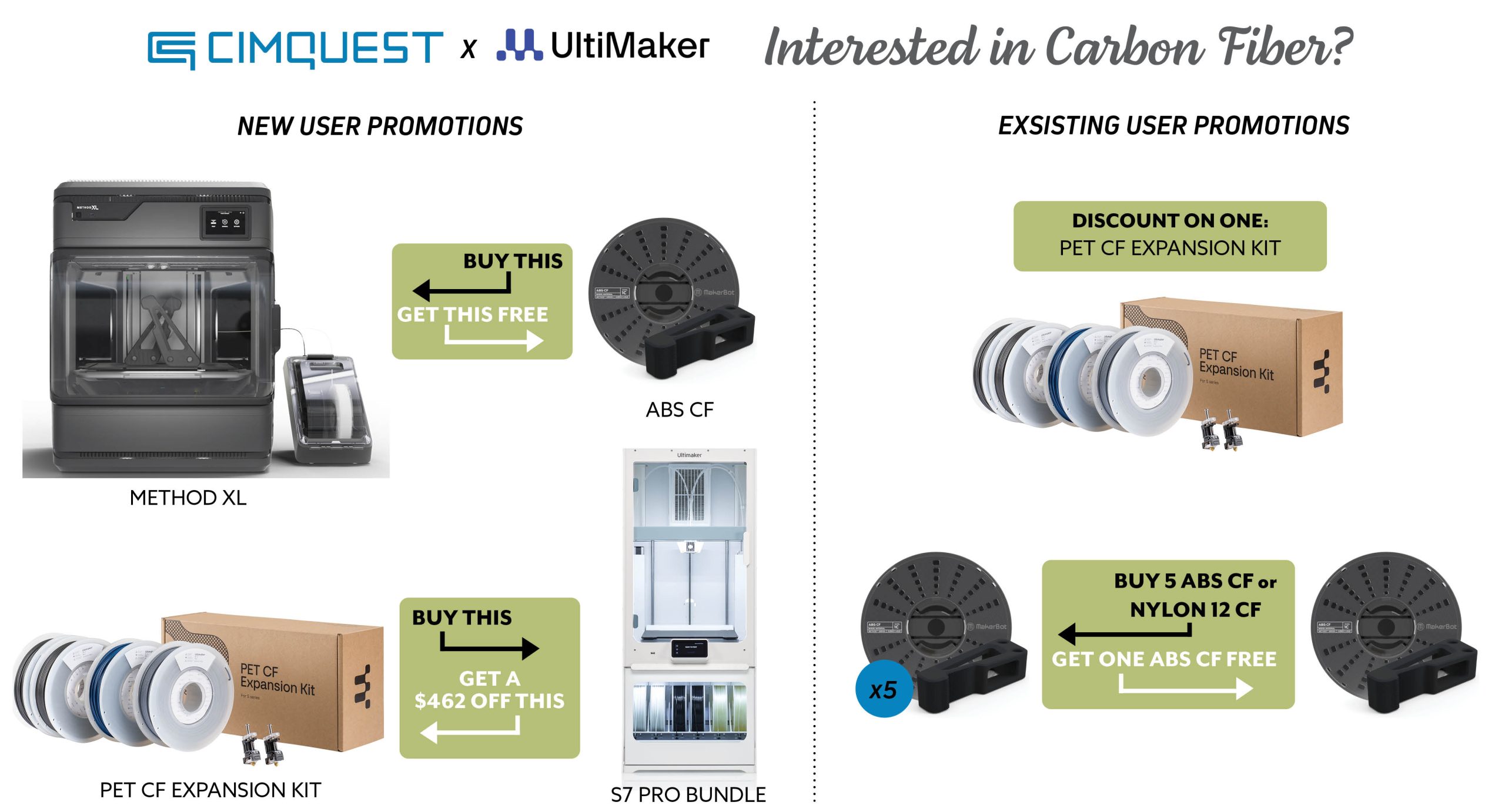 What sets Ultimaker apart?
Superior Print Quality: Ultimaker's printers are renowned for delivering impeccable prints with stunning detail and smooth finishes. From intricate prototypes to functional parts, they nail it every time!
Open-Source Freedom: Embrace the spirit of innovation! Ultimaker's open-source platform allows you to tinker, modify, and customize your printing experience. The possibilities are endless!
Wide Range of Materials: Whether it's PLA, ABS, PETG, or even Carbon Fiber, Ultimaker printers handle them like a breeze.
More details below.