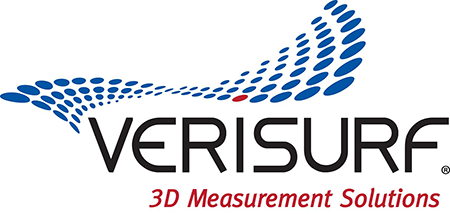 Verisurf Software provides complete software and hardware solutions for computer-aided inspection, tool building, and reverse engineering to manufacturers around the world.
The Verisurf Inspection Suite tackles any inspection challenge head-on. It offers a unique, CAD-based architecture that can read all file formats, interoperate with any common mobile or stationary CMM (including arms, trackers, and scanner systems) and has the best reporting capabilities of any application on the market. The suite integrates beautiful, color images highlighting any deviation between measured parts and the nominal CAD model. And full Windows compliance assures that the Verisurf Inspection Suite is easy to learn and deploy.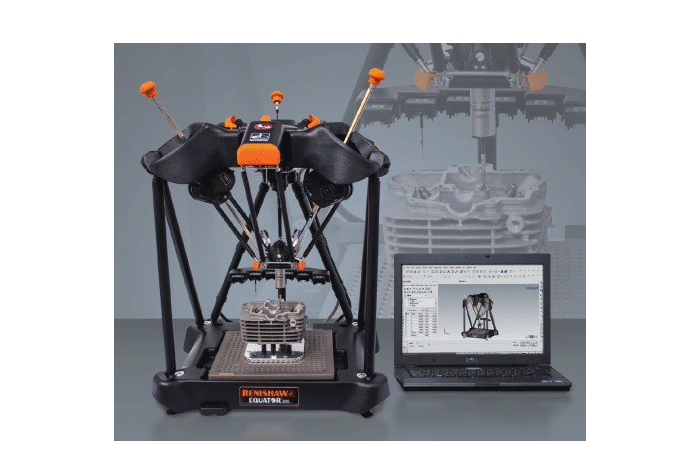 Verisurf's Automated Inspection Suite sets a new standard for ease-of-use when authoring automated inspection programs for CMMs. Using the suite's intuitive graphical interface, just point and click on the model features you want to include in your inspection plan. Operators have full control over every possible parameter of probe motion; can easily drag, drop, and group inspection steps and even preview CMM and probe kinematics before running the plan on a CMM. Already have a CMM? With Verisurf's optional Universal CMM software, you can program and drive just about any brand of CMM without the expense of a controller or probe head upgrade. That means you can continue to use your old CMM inspection programs and still enjoy the latest benefits of the Verisurf Automated Inspection Suite without the risk of operational interruption.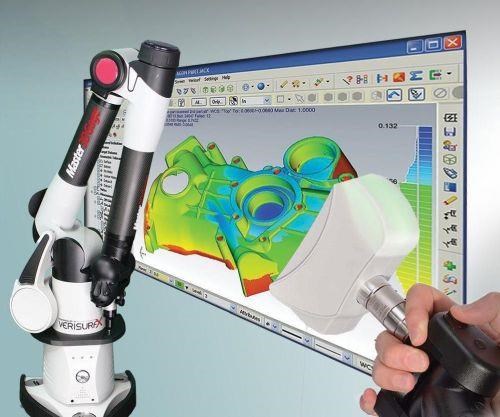 Verisurf's Reverse Engineering Suite is uniquely suited for any Reverse Engineering workflow. The suite features an extensive set of tools for collecting, editing, meshing, and advanced surfacing of point and pointcloud data. Also, because the suite is CAD-Based, it includes extensive capabilities for building 3D solid models from raw measured data. Finally, Verisurf is fully-integrated with the Mastercam NC programming application – allowing operators to scan, measure, mesh, and model parts and then program and drive CNC or additive manufacturing systems using Mastercam (sold separately) to complete the manufacturing process – all using a single file.
Verisurf's Tool Building Suite is specifically designed to address alignment and assembly tool building applications. In addition to Verisurf's full align, inspect, and report capabilities, the Tool Building Suite includes an innovative Verisurf first — the Build module. Build dynamically displays a large, color-coded deviation arrow in real time as a CMM probe or laser tracker SMR is manually manipulated on the physical part surface. The color, direction, and magnitude of the Build arrow is displayed along with numerical values to indicate deviation from nominal profile or position. The Tool Building Suite is ideal for determining compliance to nominal dimensions or the relative position of details during assembly.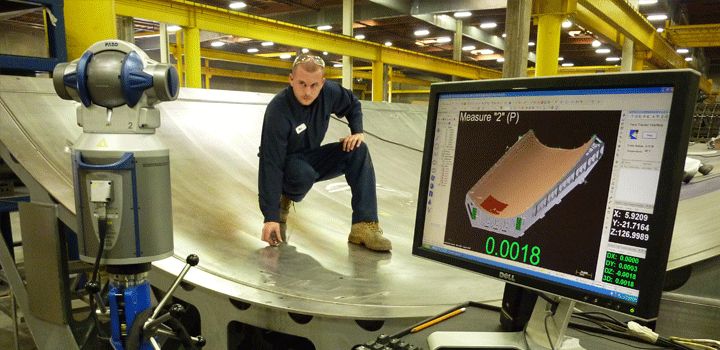 For more information on Verisurf solutions, please see www.verisurf.com or (888) 713-7201.
[one_full last="yes" spacing="yes" center_content="no" hide_on_mobile="no" background_color="#3396dd" background_image="" background_repeat="no-repeat" background_position="left top" hover_type="none" link="" border_position="all" border_size="0px" border_color="" border_style="solid" padding="" margin_top="" margin_bottom="" animation_type="0″ animation_direction="down" animation_speed="0.1″ animation_offset="" class="" id=""][separator style_type="none" top_margin="" bottom_margin="" sep_color="" border_size="" icon="" icon_circle="" icon_circle_color="" width="" alignment="" class="" id=""]
Register for the Cimquest Advanced Manufacturing Expo in Branchburg, NJ to learn more about ProShop and other exciting technologies for today's manufacturing industry.