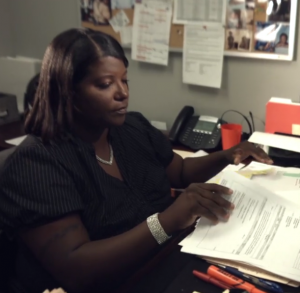 In today's Employee Spotlight we are featuring Genise Postell, the Senior Office Administrator here at Cimquest. Here's a little information that will help you get to know her a little better . . .
What are your responsibilities at Cimquest?
My main responsibility is to process Mastercam maintenance renewal orders and 3D printer orders.
What industry do you come from?
I have worked in a few different industries: restaurant, architectural, landscape, retail, hotel, etc.
Where are you from (hometown)?
Old Bridge, NJ
What is your educational background?
After high school, I graduated from the Executive Assistant program at Katharine Gibbs
How long have you worked at Cimquest?
14 years
What are your hobbies?
I am a football and baseball mom
What do you enjoy most about your job?
I get satisfaction out of making sure our customers are happy with their Cimquest experience.
What do you feel is the most important aspect of your job?
Making sure orders are placed accurately and efficiently
What is your most treasured possession?
My children
Do you have any hidden talents?
Just a little twin telepathy. I have a twin sister who is 1 minute older than me.
What is the craziest thing on your bucket list?
Indoor skydivng
What would people be surprised to know about you?
I was a record holder for my high school's girl's track and field team.
What is your favorite meal?
chicken alfredo
Where is your favorite place to vacation?
Caribbean
What is the best advice you have ever given or received?
Figure out what you love to do and then figure out how to get paid to do it.
What is your favorite movie?
Love and Basketball
What is your greatest fear?
Drowning
Who is your favorite celebrity?
Beyonce
When you were young, what did you want to be when you grew up?
teacher
What is your biggest pet peeve?
One of many is people chomping on their food
Stay tuned for future blog posts to meet more of our Cimquest staff  . . .