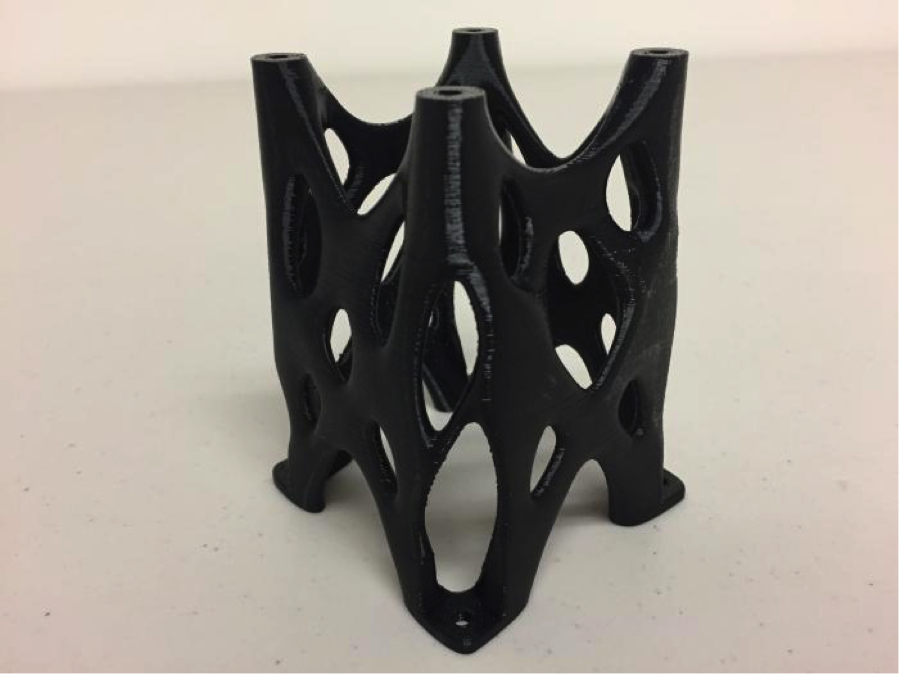 Rize recently announced the immediate availability of their new Rizium™ One Black material. Like their existing Rizium One material, Rizium One Black provides mechanical properties that mimic injection molded plastic parts, including isotropic strength. The parts are also watertight, have a high HDT, can be sterilized and provide chemical resistance to acid, acetone, alcohol and more.
In addition, parts made with Rizium One Black provide the same zero-post-processing capability as parts made with Rizium One, for fast, easy, clean and safe support removal with your hands immediately following printing. Rizium One Black is also safe and recyclable, so you can produce functional black parts in an office, tool room, on the production floor or in the field.
Whether you use Rizium One or Rizium One Black for your functional parts, Rize's APD additive manufacturing redefines the user and customer experience to scale the technology to an entirely new segment of commercial and industrial users. For more information on Rize 3D printers, please click the button below.