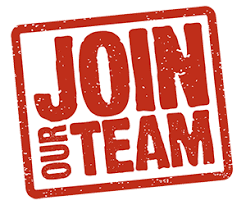 Cimquest is growing and will be looking to hire several more candidates over the next year in the roles of: 3D Printing Application Specialist (Ohio), Marketing/Events (NJ), 3D Printer Sales (NJ/NY), 3D Printing Field Service (MA), 3D Printing Outside Sales (MA), 3D Printing Outside Sales (OH/MI), Inside Sales (NJ), Software/Hardware Maint Sales (NJ) and 3D Printing Outside Sales (VA/MD).
We currently have the following position open . . .
SERVICE TECHNICIAN (3D PRINTERS)
OPPORTUNITY DESCRIPTION:
This position is for a technician for our growing line of 3D Printer solutions including HP and Desktop Metal. The technician will be based out of our Branchburg, NJ headquarters but will travel 85% of the time in our territory that spans from Maine down thru Virginia as well as out to the Ohio Valley region. As our printer business continues to grow the travel will become more localized as we add remote technicians to the team to handle the more southern, northern and western regions. Full training will be provided for the technician both internally and by our vendors.
Provide 3D Printer installation and training services at customer sites
Service 3D Printers
Provide professional and customer service oriented telephone support for customers
Help with demonstrations of the 3D Printers at our facility and trade shows
Help manage the usage of our own 3D Printers for printing demo and print service parts
Postprocess parts as well as package and ship parts to customers
We are looking to fill this position immediately with a start date no later than Oct 8th.
COMPENSATION & BENEFITS:
Base/Bonus commensurate with experience
Comprehensive health coverage
Retirement benefits program
Holidays, 3.5 weeks of paid time off
401K
Comp time plan
THE IDEAL CANDIDATE WOULD OFFER THE FOLLOWING:
A strong mechanical aptitude
Be able to gain entry and service Department of Defense accounts
A basic electrical understanding
Experience servicing mechanical/electrical equipment
Excellent troubleshooting skills
Very good organizational skills
Basic computer networking capabilities
Ability to lift and carry up to 50lbs
Clean driving record. Shared company vehicles available
Strong interpersonal and communication skills
Customer service focused
CAD (Solid Modeling) Experience a plus
To inquire or apply for this job, please click the button below. If you are applying, be sure to provide your resume and salary expectations.