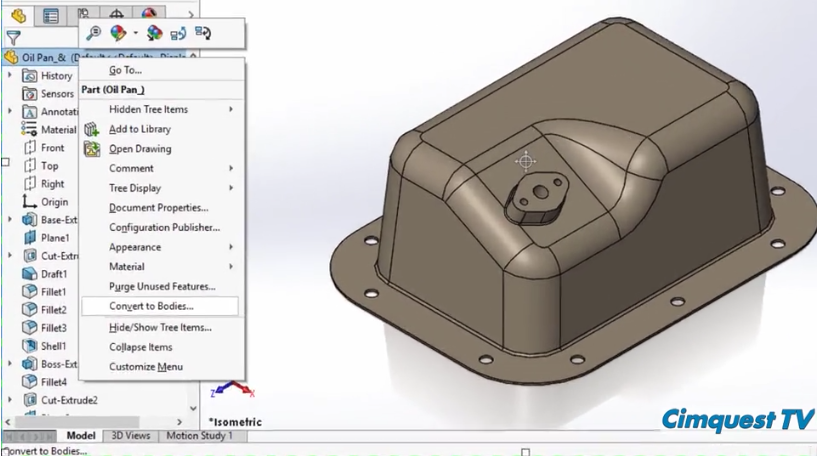 A new in SOLIDWORKS 2017 called Convert to Bodies will allow you to remove the feature history in a part, while retaining geometric references in the assembly.  This new feature comes in handy if you have a simple assembly and you want it to one of your manufacturers, but don't want to share the feature history of the part you designed.
One option is to save out the part file as a neutral format file, such as a step or an IGES file. However, you would then have to take additional steps to swap out the file with feature history, with the recently created step file. Instead, you can avoid these additional steps by using the new functionality Convert to Bodies. To do this, open up the part file, right-click on the file name that appears at the top of the Feature Manager Design Tree, and click on Convert to Bodies.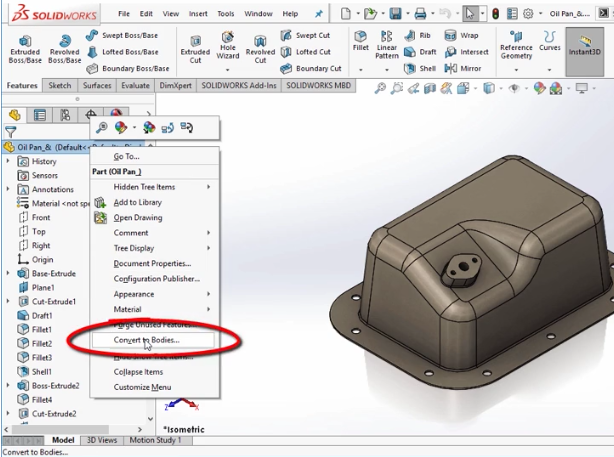 Change the name of the new file so that the original file is not overwritten. When you click OK all of the features on the tree are converted to one body, and the feature history tree is removed.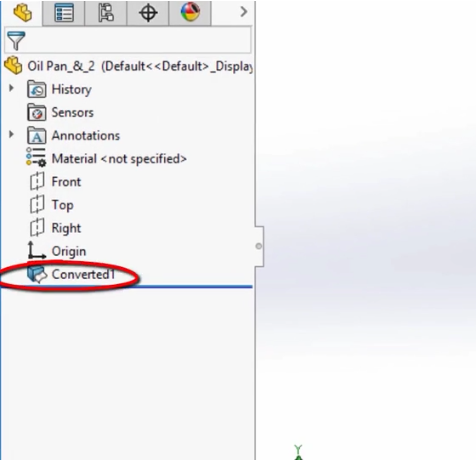 If you want to hold on to your sketches and reference geometry, select the check box shown below.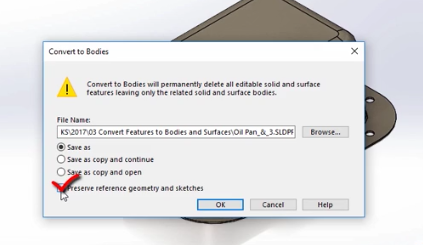 The features will still be converted to a solid body, but the sketches and reference geometry remain.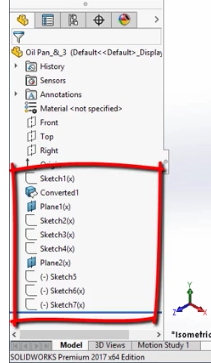 If you had your assembly file open when you resaved your part file it automatically swapped out the original part with the new one. Notice that although the feature tree has been eliminated, all of the references and mates in the assembly are still intact.
As you can see, SolidWorks 2017 gives you yet another quick way to share your concept or final design to others, without revealing the techniques that you used to get you there.
Please be sure to sign up for our 2 Minute Tuesday video series to receive tips and tricks like this one in video form every week. More info at the button below.
[button link="https://cimquest-inc.com/2-minute-tuesday/" color="default" size="" stretch="" type="" shape="" target="_self" title="" gradient_colors="|" gradient_hover_colors="|" accent_color="" accent_hover_color="" bevel_color="" border_width="1px" icon="" icon_divider="yes" icon_position="left" modal="" animation_type="0″ animation_direction="down" animation_speed="0.1″ animation_offset="" alignment="left" class="" id=""]Sign up[/button]