Today we are going to give you some tips and tricks using SOLIDWORKS 2018 when importing STL format files. The STL format file, or "Stereolithography" format, was developed by 3D Systems, and has been around since 1987. In these past three decades, it has been widely used in rapid prototyping, as well as in the 3D Printing industry.
As for SOLIDWORKS, it has the ability to import STL files. The default import setting is to import the body as a graphics body, therefore, what you can do with it is very limited. For example, you can't get a cross-section, you can't perform Boolean operations, nor can you create a sketch on the body's faces. In short, it's like having a 3D picture on your screen.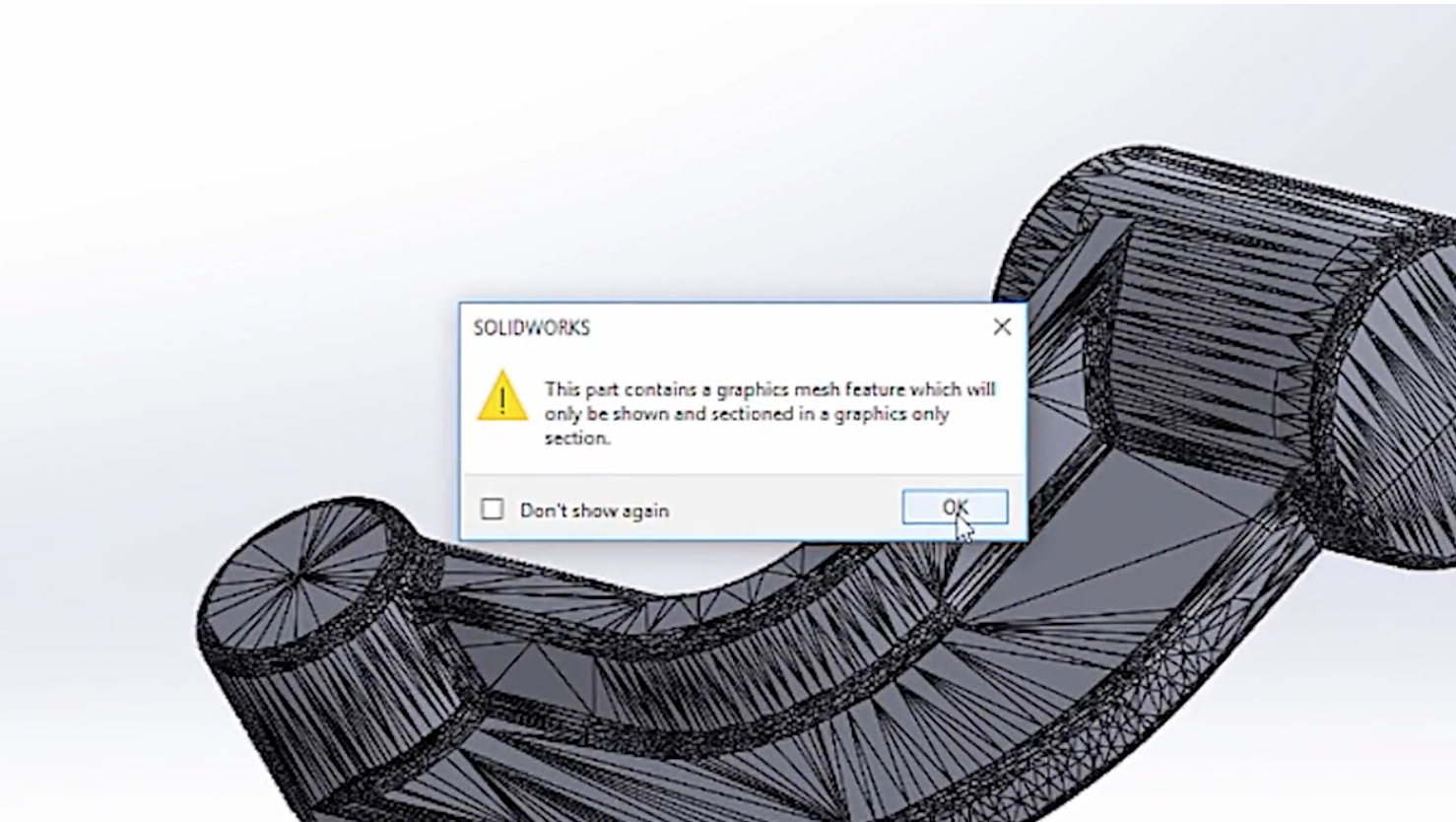 However, did you know that there is a way to change that setting and import STL files either as a BREP solid or a surface body? The first step to do this is to set your system options for importing Mesh files. Go to System Options > Import, and set your File Format to STL. This is where we will change the import option to Solid Body.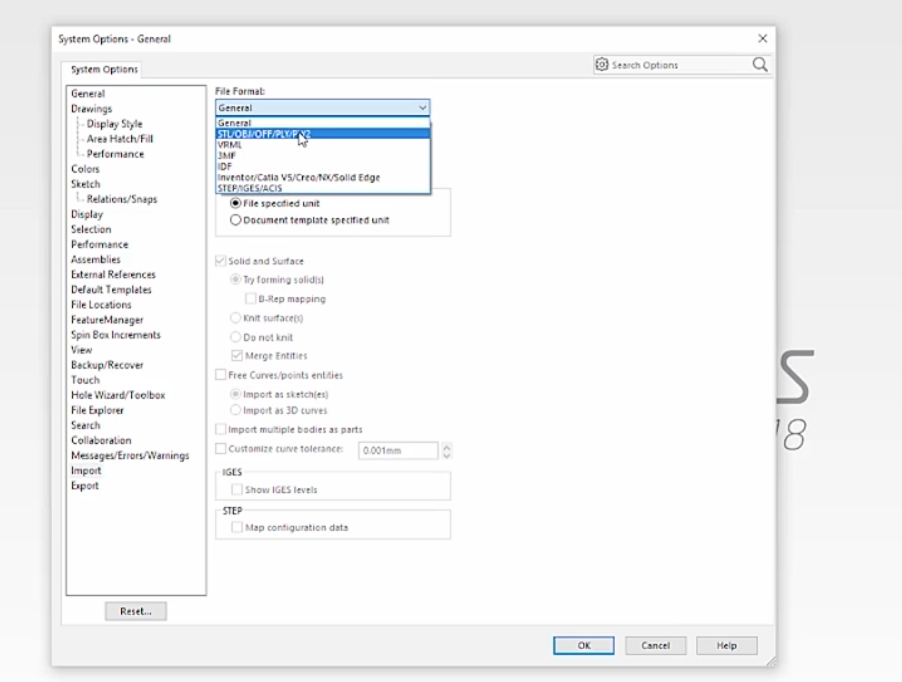 Now, the next time you open an STL, SOLIDWORKS will automatically convert the Mesh to a Solid Body. If the STL is not watertight, it will automatically convert it to a surface.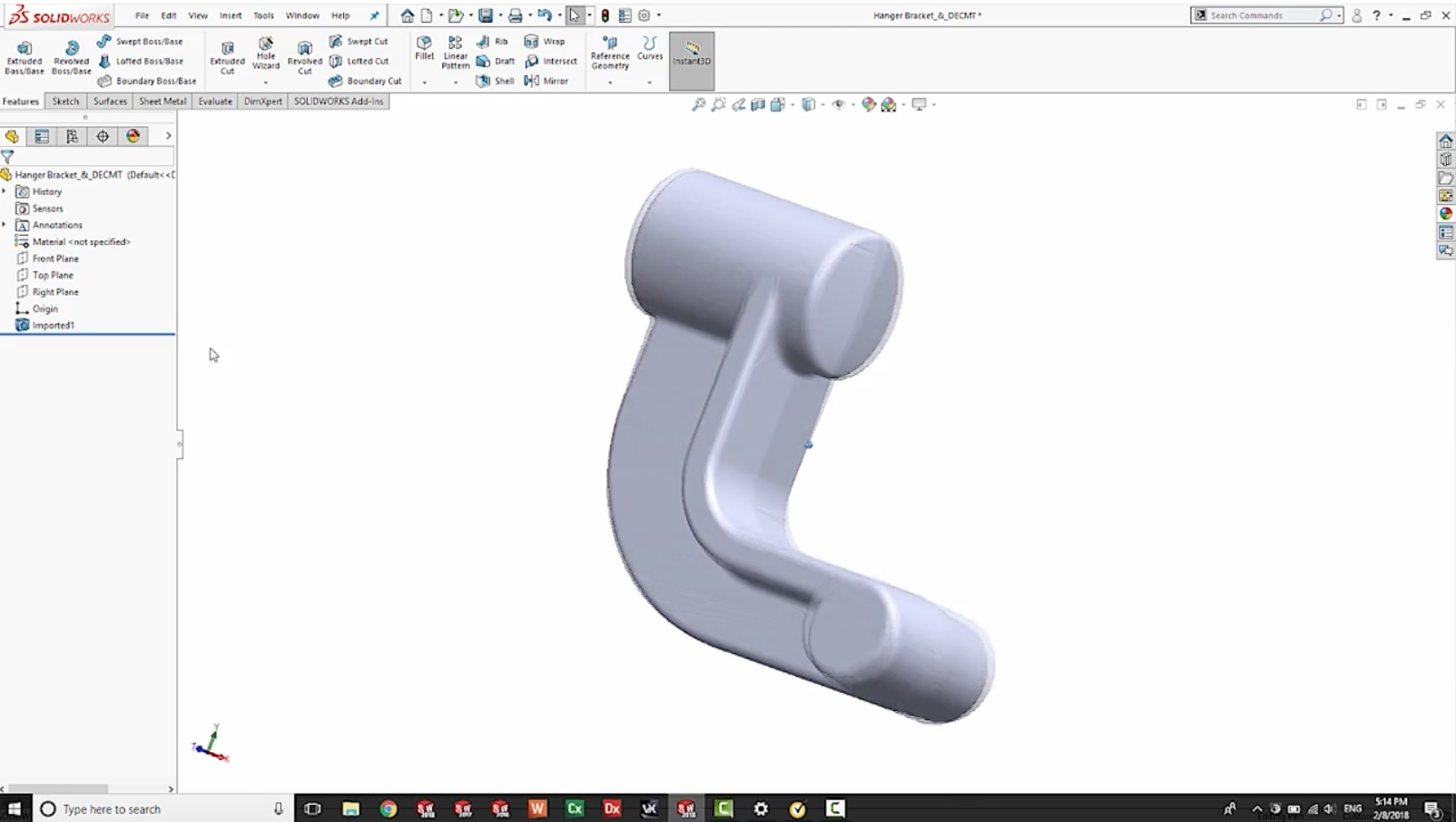 Importing in this fashion and converting the Mesh to a Solid Body allows you to do things like: create a midplane by selecting two triangle faces on the imported body; duplicate the imported solid body; scale it to compensate for shrink; Boolean subtract it to create your cavity; convert entities of the inside parting line edges; and so forth.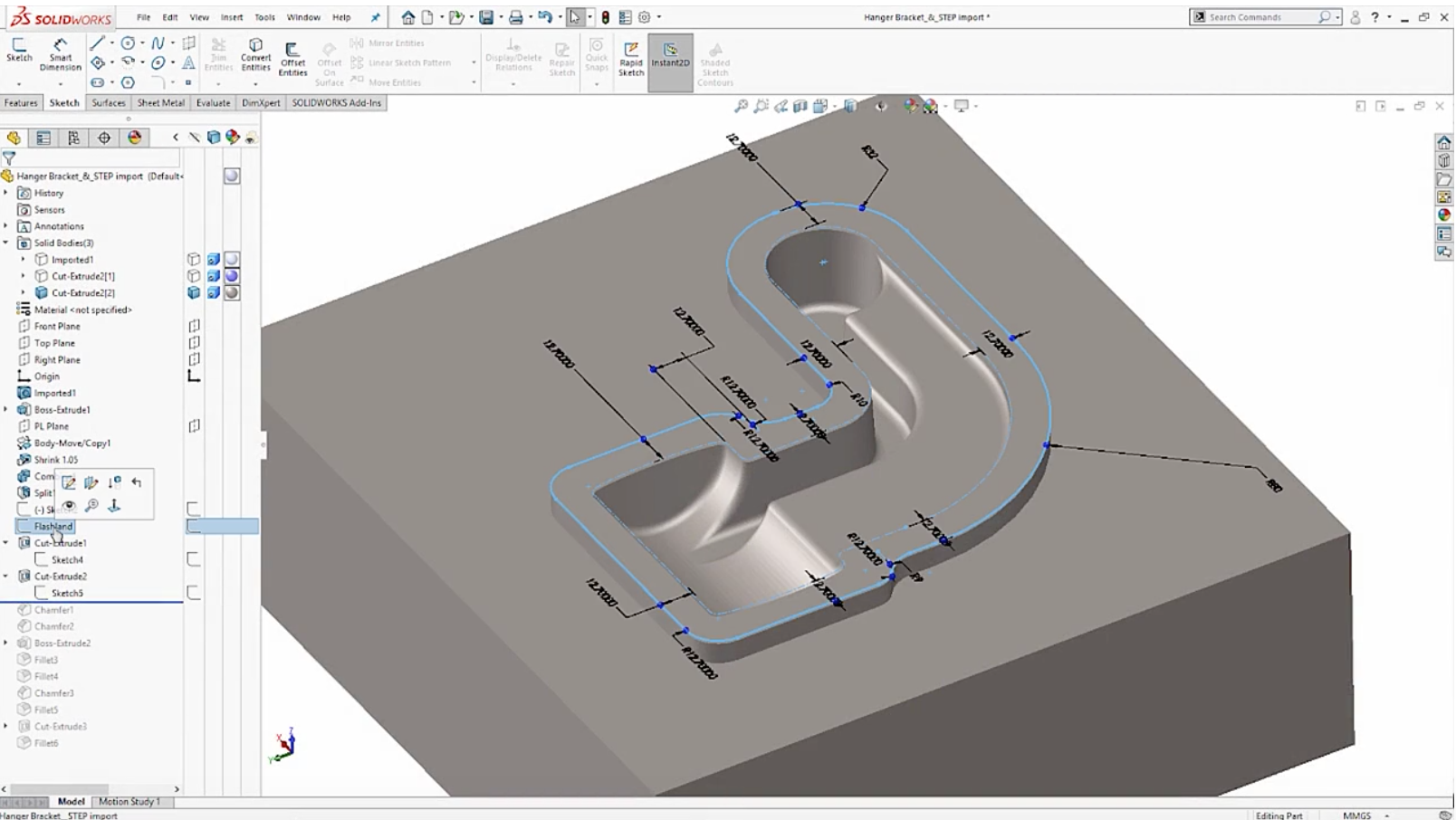 In essence, we created a full core and cavity die design for this forging, all starting from the geometry of an imported STL Mesh file.
As you can see, SOLIDWORKS 2018 allows you to leverage the STL format file, by converting the STL mesh to a BREP solid or surface, thereby giving you the functionality needed to make modifications, and create tooling right from your STL!
Please be sure to sign up for our 2 Minute Tuesday video series to receive tips and tricks like this one in video form every week. More info at the button below.