by Randall Rothbort. A reprint from www.fabbaloo.com written as a follow-up to our recent xpand3D event.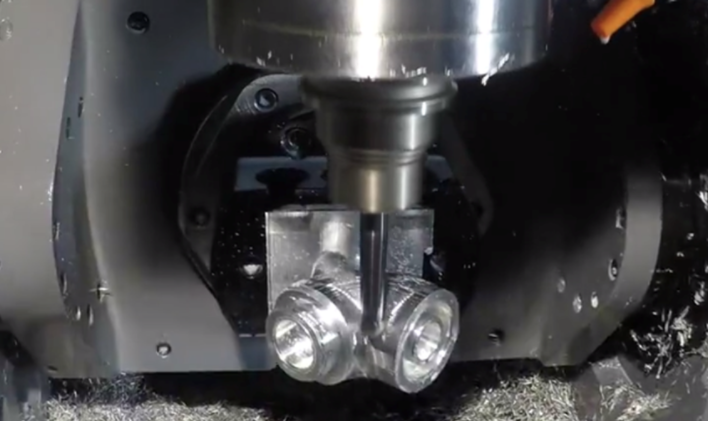 The Future of CAD discussion was a great view into the future technologies being used and incorporated into CAD software. Jon Hirschtick (founder of SOLIDWORKS and Onshape), Blake Courter (CTO of nTopology) and Rob Hassold (CEO of Cimquest) spoke regarding current developments in CAD, future goals, and how the industry will be shaped by current technological advancements.
Two main focuses of the discussion were the impact of AI/Machine Learning on CAD, as well as the implementation of cloud computing into the systems. All three universally saw the potential of AI in improving the capabilities of CAD systems, allowing more menial and rule-based parts to be created automatically. However, while Blake and Rob saw this as reducing the role of the designer, Jon saw this as just a progression of the tool, amplifying the engineering rather than reducing it. This connects to a later discussion on parametric design, especially regarding producing alternative parts based on one master part. Rob brought up specifically how machine learning will be adapted to create these parts, reducing the time spent by engineers designing repetitive components. This functionality is just beginning to be made available, nTopology being one system that can accomplish it.
The group also discussed the shift of CAD software from the current, license-based platform to a cloud-based platform that gives control to the user. Jon discussed the impact that cloud computing has on CAD, detailing OnShape's cloud-based model rather than a license model. This gives the user more freedom and improves the overall experience through seamless updates and support, rather than forcing users to purchase new versions yearly. Blake focused greatly on the impact of nTopology's unique methods of generative design, and how they give control of the IP to the users. Rather than a CAD file, the files are simply codes that allow the user to edit, render, or print. Both methods move away from the previous "walled garden" CAD systems and move to a more up-to-date model.
There was also a great discussion between all members regarding the future of CAD and who will be revolutionizing it, all three of whom see startups as the likely suspect. Rob brought up Jon's own SOLIDWORKS specifically as being the original CAD revolutionizer, and how a similar company could do the same, potentially in the fields of implicit design and field-driven modeling. Rather than viewing CAD models as analog models, Blake sees the future of CAD digitally, viewing models as code that details the structure of an object, rather than a set of lines that limit the object. This makes it easier for CAD models to be interpreted by computers (such as Arduinos) or by 3D printers. As other technology and CAD itself progresses, these visions will likely come to fruition.
This discussion was incredibly unique, as it featured some great minds in the CAD industry debating the merits of various new advancements, as well as them giving their own visions on where they believe CAD will go as an industry. It is clear that with the propagation of 3D printing and other modeling-focused industries, CAD will continue to push innovation in engineering forward.