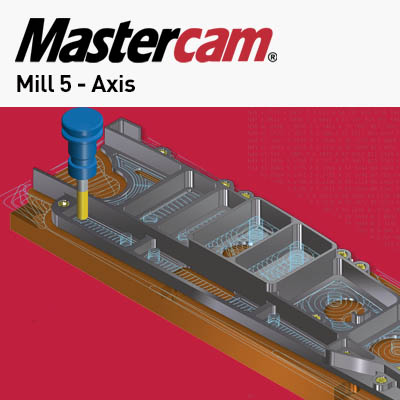 Mill 5 Axis – Butler, PA (In-Person or Remote)
Duration: 3 days
Prerequisites: Proficiency in Mastercam Mill 3 Axis or completed Cimquest Mastercam Mill 3 Axis
Description: Our instructors will continue mentoring students by building upon our Mill 3D class, to program essential 4 & 5 axis parts. Students will learn from instructor lead exercises then work on 40 different student exercises covering simple to complex roughing and finishing toolpaths. Important techniques of using containment boundaries, geometry applications and tilting strategies will be covered.
Major Topics:
Mill 5 Axis covers the following topics:
4 & 5 axis overview

Machine types/axes

Curve 5-axis

Swarfing

Flowline

Mu

lti-surface

Drilling

Unified Toolpaths 

Pocketing

Trim to Stock

Rotary 4th

Deburr

Circle Segment
Share This Story, Choose Your Platform!