CAMAIX Products for Mastercam
5 Axis Machine Tool
Simulation Module
5AxVirtualMachine considers most urgent requirements of NC-Programmers:
Easy to use
Fast and powerful collision detection
Straightforward to setup new Machines and Machine Types
Taking jigs and fixtures into consideration
Showing what kind of motions the machine tool is going to perform
'5AxVirtualMachine' is fully supported by Mastercam vX MR2 or later. Every customer who uses Mastercam VX MR2 and higher can run the simulator. Contact Cimquest support for instructions on how to install and use the simulator.
Every type of milling machine can be verified with jigs and fixtures. Mastercam toolpaths are simulated and checked for collision. The risk of machine damage due to wrong MultiAxis programming is reduced to a minimum.
Inspection Tools for Mastercam
Master3DGage PCMM for 3D inspection, geometric dimensioning and tolerancing (GD&T) and first article inspections.
Rapid, fully automated 3D inspection and reporting, anywhere in manufacturing

The new PC-based Master3DGage™ portable CMM system uses precise,
3D model-based software to quickly and accurately verify part quality—right on a CNC machine or anywhere else in the manufacturing process.
Just align the part, inspect it, and report it. First article inspections that used to take hours or days now take just minutes.
Proven Tools to extend Mastercam Functionality
Moldplus Professional offers a complete set of modeling tools for clients creating electrodes, vacuum forming tools and any part model that requires surface correction or manipulation.
Feature based Drilling for Mastercam
Repetitive drilling tasks that previously took hours can now be done in a few clicks! Rapid ROI! Automatically identifies drilling operations independent of the CAD system source. Functions automatically with surface and Solid models from any CAD system. Automatically create and insert complex drilling geometry and operations on Solid models and 2D drawings!
With one click of the mouse, all the holes are identified and the processes from the drilling processes library are automatically applied to the drill forms.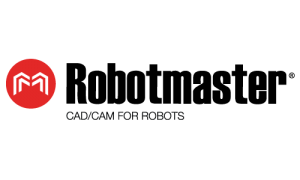 Robotmaster
is an off-line programming software that provides quick and easy tools for industrial robotics and manufacturing.
Robot
programmers can drastically reduce programming time and effort by adopting
Robotmaster
while maximizing a rapid return on their investment.
Common robot programming challenges typically require intricate user intervention or costly manual editing for producing error-free programs.Robotmaster provides innovative tools to effortlessly optimize robot programs producing error-free robot paths, avoiding singularity zones and collisions, working around joint and reach limitations, and optimizing tool orientations along the entire trajectory. Furthermore, Robotmaster is ideally suited to program robots for such tasks as trimming, de-burring, polishing, welding, dispensing, grinding, spraying, painting and 3D machining, while supporting most industrial robot brands.
Mastercam Online Training
Streamingteacher Advantages:
 Easy to navigate. Easy to search. Easy to monitor progress.
 Students can pause, rewind, and replay each video segment repeatedly during the student's experience.
 Providing step by step instruction, real world downloads, samples and projects that allow students to work along with
the lessons being shown in the videos.
 Streamingteacher is updated as Mastercam is updated — allowing students to learn the most current version and
release of Mastercam. All previous versions are maintained.
 Each subscriber will have the opportunity to download the Mastercam HLE or Demo software so the student can practice
at home or in the classroom. (Some older HLE versions are unavailable and the newer HLE must be substituted)
 Environmentally friendly; printed materials and DVD's become outdated with each release of Mastercam.
Typically, 30 seconds of video equals 4 pages of print content.
 Courseware is developed and backed by experienced resellers and instructors.
 Many of your students already explore online videos regularly for DIY tips, visual solutions to common problems and
learning for other interests.
Model Based Inspection Software
Metrology Tools for Mastercam
Verisurf provides the most complete and powerful solution in coordinate measuring technology. While CMMs (coordinate measuring machines) have been around for many years, software technology has lagged behind that of the hardware. The software has been developed with considerable focus on updated methodology, focused on newer devices including laser trackers and portable arms. These devices have become integral to the manufacturing process at all the major aerospace manufacturers (Boeing, Airbus, Lockheed Martin, Northrop Grumman, etc.). The technology is in a rapid growth sector of industry, and it has significant potential with implications for PLM.
The Verisurf family of software products has evolved rapidly, working with companies like Boeing who rely on us as their metrology partner. Our strengths include comprehensive capabilities, considerable user friendliness, and interoperability with all devices and CAD platforms.
Verisurf has been developed to meet all the needs that users might have. But more than that, the software is pioneering new approaches and techniques. This includes enhancing automation and process control providing true model-based manufacturing. Verisurf works with all devices (laser trackers, portable arms, CMMS, etc.). It gives organizations the benefits of having a common software platform for all of their equipment offering tremendously powerful model-based inspection in a live, real-time environment. It includes comprehensive analysis and reporting capabilities, as well as a complete toolkit for digital measuring. It provides device alignments, reverse engineering, surfacing, feature recognition, deviation analysis with best fit, and support for database export. All of this is enhanced by extensive innovation.