We have two great year-end Mastercam promotions to offer you in the 4th quarter of 2023!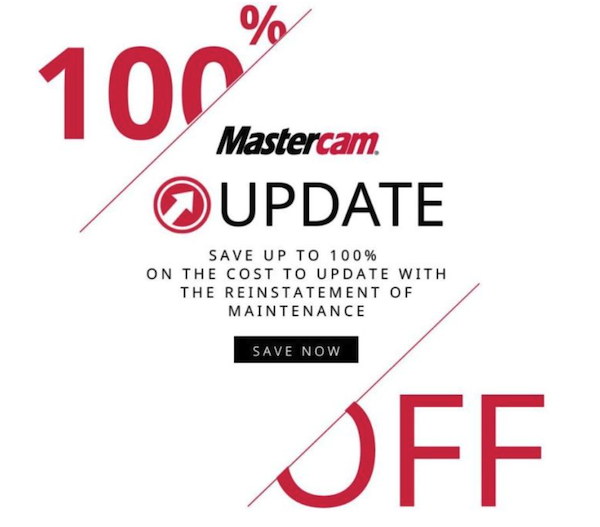 This is your chance to save up to 100% on the cost to update with the reinstatement of Mastercam Maintenance before the end of the year, instead of paying full price for a new license in the future. Don't let this opportunity pass you by. You will regret it next year.
And if you're looking to upgrade your Mastercam products . . .
For a limited time only, upgrades are available for:
Mill Entry to Mill and Mill to Mill 3D
Lathe Entry to Lathe
Router Entry to Router and Router to Router 3D
5-Axis Curve to Multiaxis
Terms & Conditions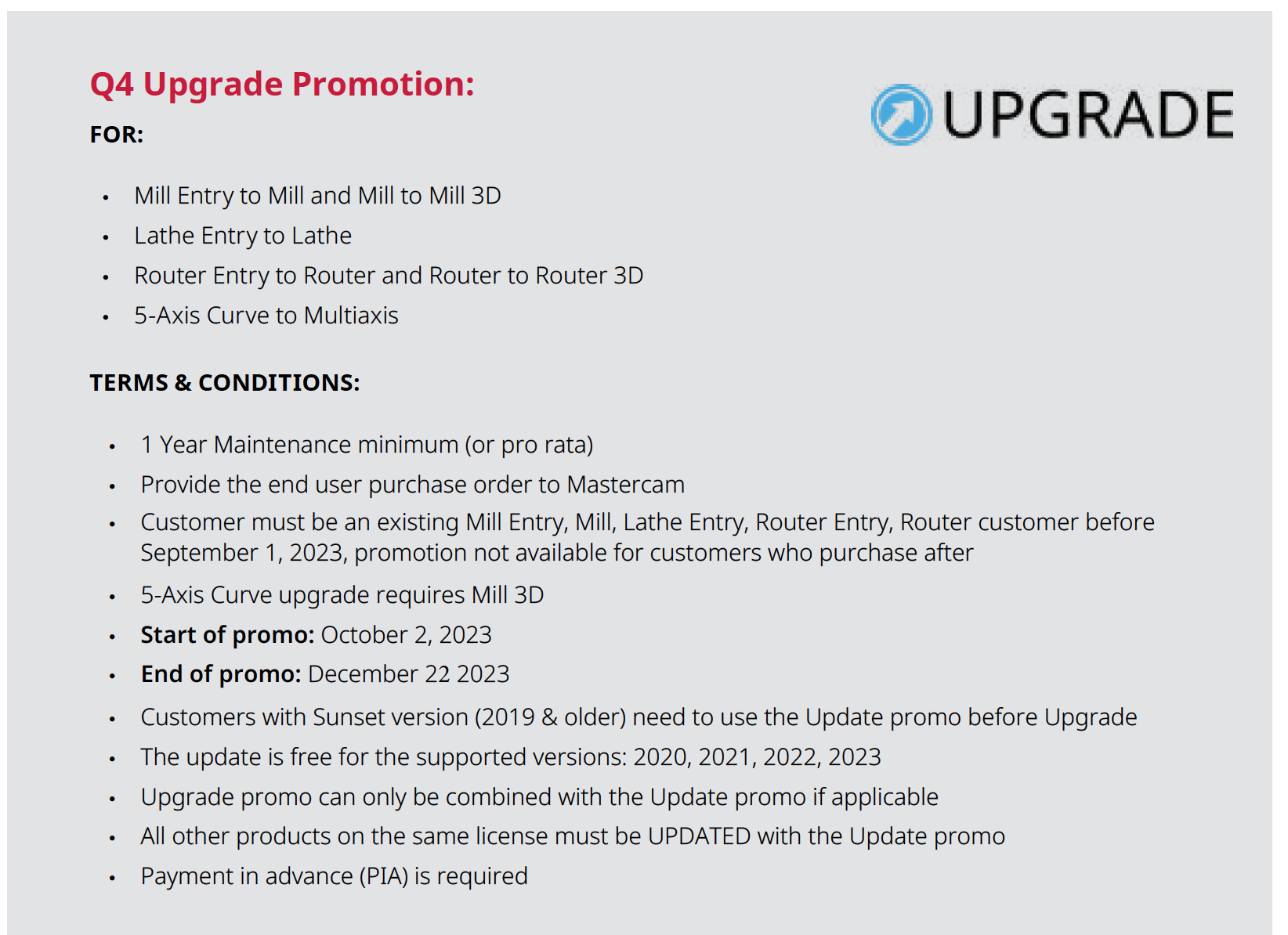 Please contact us directly by clicking below to discuss options to gain the benefits of the latest Mastercam technology in a way that is cost-effective for your business needs.