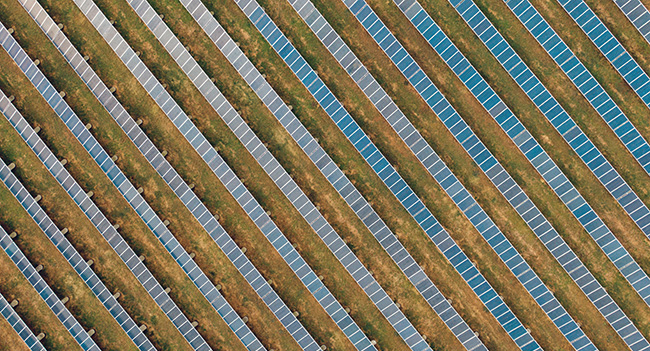 The energy industry encompasses both renewable and nonrenewable energy sourcing and the manufacturing of the parts both need. For renewable energy resources, like hydropower and solar power, these parts could be turbine blades, brackets for mounting solar panels, and more. The nonrenewable energy industry is dominated by oil and gas, which requires components like forgings and castings.
Currently, the oil and gas industry is recovering from the pandemic at a breakneck pace. Travel and work are resuming worldwide, and oil prices remain high, a boon for the industry. Deloitte reports that oil and gas companies are focusing on financial health and debt reduction in response to their COVID losses, which means most are reevaluating how they make or buy their parts. Renewable energy sources are growing as well. The current administration in the U.S. is supporting sustainable infrastructure and actively trying to fill green jobs as the workforce returns.
With this near unprecedented growth of both types of energy and a wide-open competitive market, many manufacturers that make parts for the energy industry are reconsidering their production process. Most are already using CAD/CAM software paired with powerful CNC machines, but the truly successful shops will be aggressively optimizing their machining.
Why does the energy industry use CNC machining?
The word "energy" conjures images of lightning, fire, and concussive forces slamming into each other. The impression is apt. Every part used in the energy industry must be built to withstand extreme heat and pressure. As wind turbines become more efficient, the pressure and temperatures their blades are exposed to increase as well. Slurry moving through fracking pipes is highly pressurized and abrasive; the complex fluid ends of the pipes need to be replaced weekly even when made with resistant metal. With all of these stresses, the material with which the parts are made must be extremely durable. Unfortunately, heat-tolerant metals are usually harder to machine.
Difficult materials can reduce feeds and speeds by up to 65 percent, but manufacturers still need an efficient way to remove massive amounts of material to get parts out quickly. The best machining process would be one that can machine these metals without error, produce exceptional finishes, and do it all with as few operations as possible – preferably on one machine. Without CNC machining, this would be impossible.
What materials are used?
The heat-resistant metals most commonly used in the energy industry are titanium and specialized alloys. Stainless and precision steel, as well as aluminum, are widely used as well, often for less critical parts. Many products are even machined from plastics.
Mastercam CNC machining capabilities for the energy industry
In the energy manufacturing industry, success depends on the speed and quality of component production. Mastercam energy industry solutions provide incomparable CAD/CAM solutions to meet the rigorous demands of energy production and power generation, including:
The latest CAM tools for solving complex machining issues.
Efficient toolpaths that conform to forgings and castings.
Streamlined 5-axis cutting, trimming, and drilling.
Dynamic Motion™ boosts tool life and decreases cutting time.
Intelligent toolpaths that efficiently target uncut areas.
Ready to get in touch?
If your shop deals with producing parts for the renewable or nonrenewable energy industries, machines difficult materials or needs to boost its efficiency, reach out now by clicking below.