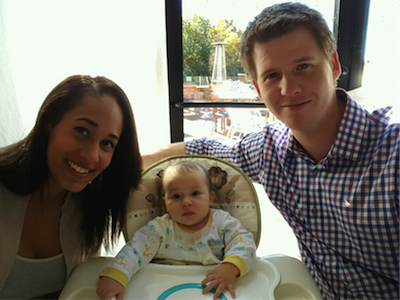 And now it's time to introduce you to another Cimquest employee, Jim Snodgrass. Jim is one of our 3D printer sales guys and here's some more interesting facts about him.
What are your responsibilities at Cimquest?
Large Frame 3D Printer Sales
What industry do you come from?
CQ was my first real job after college. I've also done odd jobs including construction and being a waiter.
Where are you from (hometown)?
Born in Germany then Massachusetts, Ohio, Virginia, North Carolina, Kwajalein (Marshall Islands,) Colorado then NJ (Army Brat). But Scotch Plains and Springfield NJ are "Most Home."
What is your educational background?
Business / Marketing Degree at Arizona State University
How long have you worked at Cimquest?
6 years
What are your hobbies?
Woodworking / home renovation, hanging out with my wife and son, camping, and imagining homesteading or off-grid self-sustainable living.
What do you enjoy most about your job?
Meeting with brilliant people from all industries and getting a real life glimpse at "How It's Made."
What do you feel is the most important aspect of your job?
Getting customers the info and understanding they need to make an informed investment (or decide to not invest).
What is your most treasured possession?
My wife and son. Except I don't own them. Family and Friends… Don't own them either. So I probably don't have any possessions I treasure much. Maybe all the photos I've taken in my lifetime if I could count that as one possession.
Do you have any hidden talents?
It's not exactly hidden since I have a mini skateboard park at my desk, but otherwise no sane person would guess that I still play with a tech deck / fingerboard on a daily basis.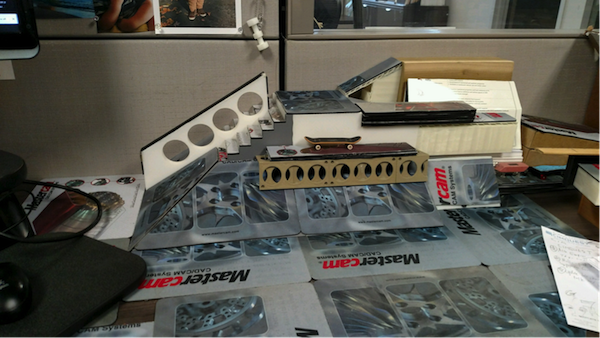 What is the craziest thing on your bucket list?
Be rich enough to start an "Awesome Fund" where I just pay people to pursue inventions or projects that no one else will give a shot because they may not make a big profit. That and have a totally self-sustained cabin up in some remote mountains.
What would people be surprised to know about you?
That I am a Bollywood pop star. It's not true, but it would definitely surprise people.
What is your favorite meal?
All you can eat Indian Buffet
Where is your favorite place to vacation?
Anywhere with mountains. I'd love to go to New Zealand again or to one of those Tahitian over-water Bungalows.
What is the best advice you have ever given or received?
"Those who say they can and those who say they can't are both right." Also "Chop your own wood and warm yourself twice."
What is your favorite movie?
Patton or Interstellar
What is your greatest fear?
Answering questions about my greatest fear… Thanks for bringing it up!
Who is your favorite celebrity?
People who seem like well-grounded genuinely good people despite being famous: Will Ferrell, Fridtjof Nansen (historical figure, not really a celebrity), Tom Hanks, BB King, Mark Twain
When you were young, what did you want to be when you grew up?
A dinosaur, then pilot, then cartoonist, then pro skateboarder, then guy who gets to do something different at his job everyday, which luckily enough I accomplished.
What is your biggest pet peeve?
Too many to list. Socks and sandals may be the biggest.