by Doug Boccia, Mastercam Account Executive at Cimquest
Yesterday we talked about the time-savings benefits of Mastercam X9 and today we will show you how the new functionality in this release can help your business.
Added Functionality Can Open Up New Opportunities
Having these new features can easily open your shop up to new business that was previously unattainable.
Solids Disassembly – This new function can really make your programming faster and easier. You can now work on one assembly and program every single part of it all in one file. You no longer need customers to send individual parts from their assemblies for machining.
Solids Position – This allows you to place a solid easily on a fixture or vise using the dynamic gnome in Mastercam.
Fixture Collision – Now the Simulation function can use a fixture for collision detection. This is a game changer and makes the programmer's and machine operator's job much easier.
Power Cutting – Dynamic Motion technology has been enhanced with the new Power Cutting capability where tool engagement is over 75%. This can save you a ton of money in programming and machining time.
New Functionality Now Included at No Extra Charge
Some Mastercam functionality had previously been sold as add-on products and are now included at no extra charge. This gives you a boost in functionality without making an extra investment.
Mastercam Solids used to be an additional $1,000 add-on and it is now included free with Mastercam X9. This will greatly help your design and programming teams, giving them a greater capability with using intelligent data for their design and toolpathing needs.
True Shape Nesting and Raster2Vector are also both now included at no extra charge. These products represent a $2,000 value and will come in very handy to increase programming and machining efficiency by improved production.
For more information on Mastercam X9 Mill and our full line of Mastercam products, please click the button below.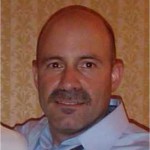 Doug has over 23 years of Manufacturing and CAD-CAM Software experience. He has worked as a CNC programmer and Machinist and specialized in Mold Core and Cavity work. Doug is currently a Cimquest Mastercam Account Executive focusing on the New England territory.